Welcome ASMS Alumni!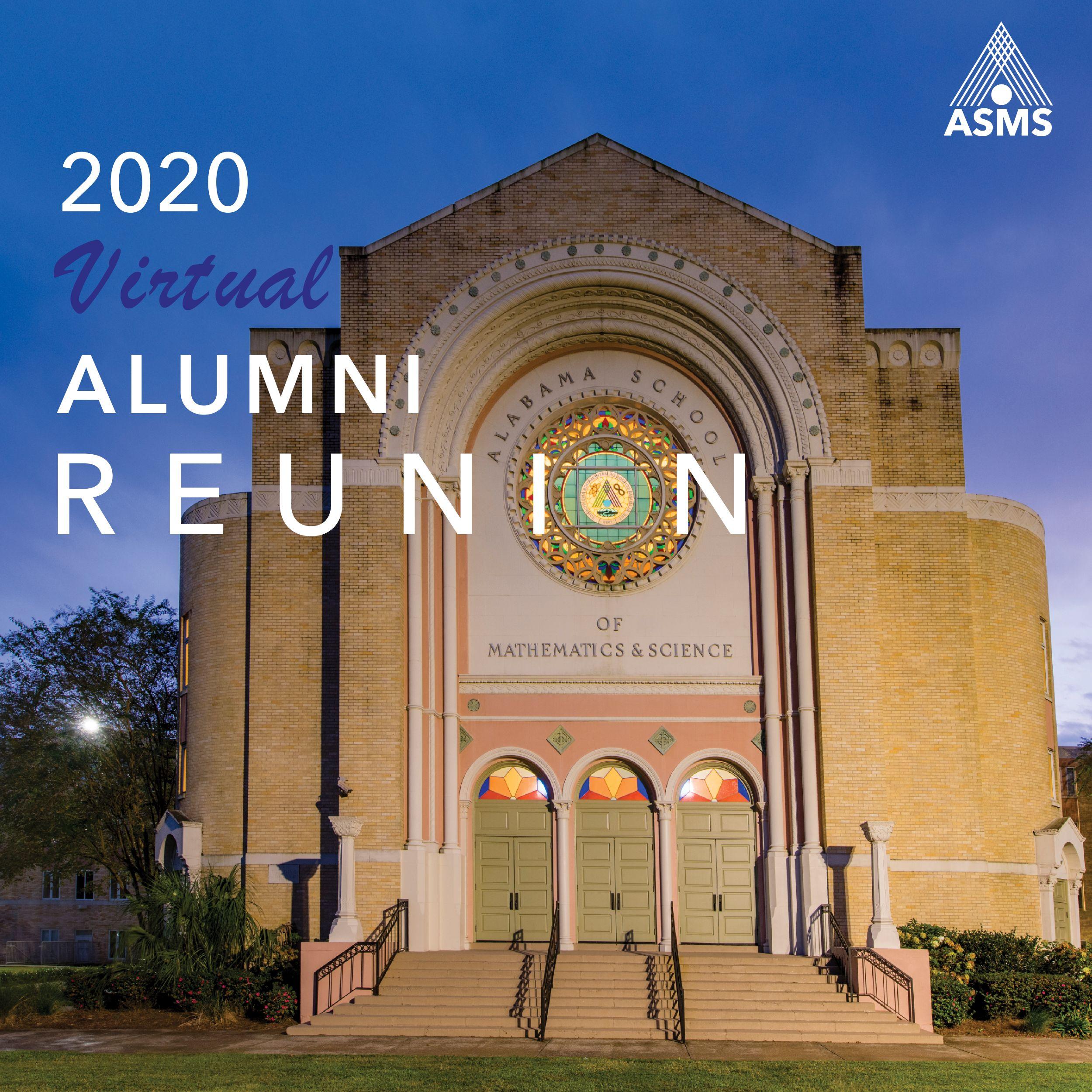 Join us for the 2020 Virtual Alumni Reunion!
In partnership with alumni volunteers, ASMS is excited to host a virtual reunion event for our graduates to reconnect with one another and engage with the school. The reunion will include updates from ASMS, a chance to hear from current ASMS students, opportunities to network, and time for class year reunions. Mark your calendar for Saturday, November 14 at 3:00 PM CST. We hope to see you there!

Tentative Schedule
2:45 PM - Start of the Reunion Call
3:00 PM - Welcome and Schedule Overview
3:05 PM - State of the School
3:25 PM - Student Presentation
3:40 PM - Alumni Engagement Opportunities
3:50 PM - Explanation of Breakout Rooms
3:55 PM - Quick Break
4:00 PM - Networking Breakout Rooms
4:30 PM - Class Year Breakout Rooms
5:00 PM - End of Official Virtual Reunion

5:00 PM - Alumni Virtual Happy Hour
8:00 PM - Alumni Virtual After Party
We understand that alumni may not be available for the whole reunion. On the registration form, you can tell us which parts of the schedule you plan to attend. Even if you can join us for just one part of the event, we hope you will!
Registration
Registration is now open! Registration closes on November 11, 2020.
Register
---
Join the Reunion
Prior to the reunion, we will post the information and link to join the call here on this page.
Questions?
E-mail amcmaken@asms.net or schurch@asms.net