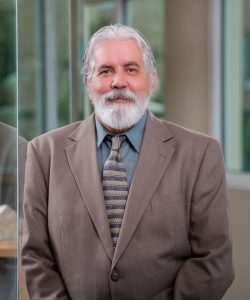 Biography: Robert Shoemaker is from Mobile, AL and has served at ASMS for the last 9 years as Director of Maintenance. He has held a variety of professional roles which developed his skills and expertise in the areas of construction, maintenance, and project management. At ASMS, Mr. Shoemakers aims to secure the future of the school through campus improvement. He is committed to providing the ASMS community with a safe, quality, up- to-date living and learning environment. Going above and beyond is at the core of Mr. Shoemaker's work, and he believes in using his time and talents to serve others. Mr. Shoemaker has seen history unfold at ASMS, and he is grateful to be part of it. He is the father of two children.
EPA HVAC Certified Technician
Accomplishments: Mr. Shoemaker is the agent behind the care and improvement of ASMS property, facilities, and vehicles. During his time at ASMS, Mr. Shoemaker has overseen more than 40 construction projects and 50+ campus upgrades. He has led renovations of Boys and Girls dorm interior and exterior as well as the school gymnasium. Installation of covered walkways, cooling towers, and outdoor lighting are also part of Mr. Shoemaker's portfolio. Moving forward, Mr. Shoemaker hopes to remain in service to the school until his retirement.