ASMS Welcomes Two Alumni in Faculty Positions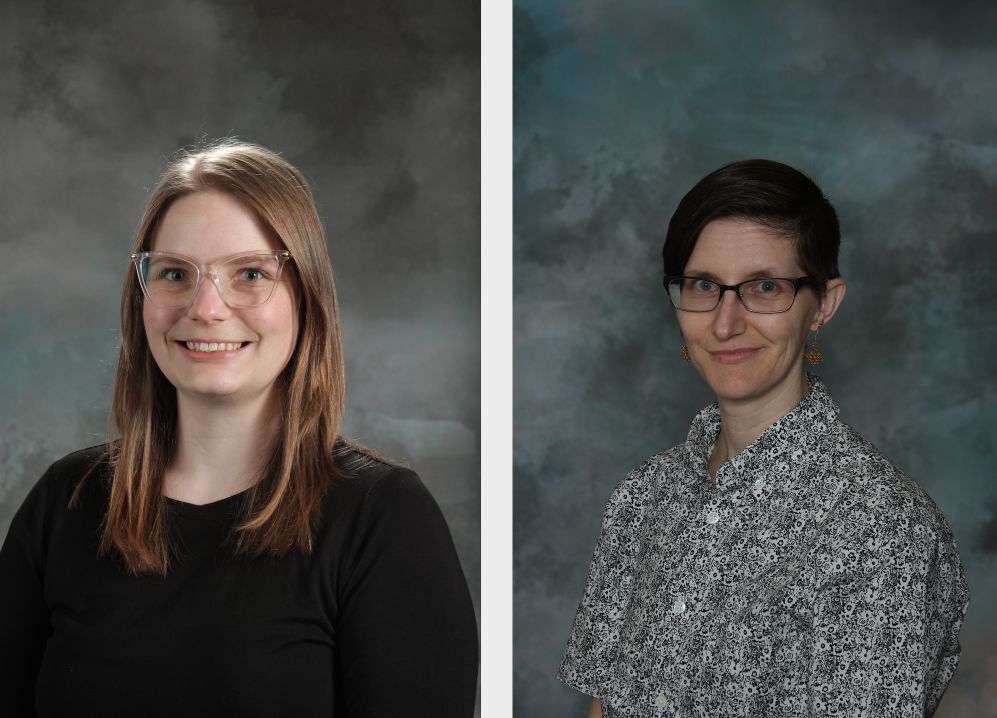 This fall, students have become acquainted with some additions to the ASMS faculty following a new employee joining our mathematics department and the launch of an entirely new department of ASMS academics: Research. Both of our new faculty members are also graduates of ASMS!
Ms. Kristal Webb, whose professional interests include differential topology and mathematical modeling, is our newest math instructor. Originally from Grant, Alabama, she found her way to Mobile as a student of ASMS, graduating in 2006. She holds a bachelor's degree in Pure Mathematics and Psychology and a master's degree in Mathematics from Spring Hill College and the University of South Alabama, respectively. She has experience as an instructor teaching math within the Mobile Public County School System and at the University of South Alabama. She says she likes to use real world examples in her classes, imparting on her students both the practicality of and her passion for math. Last year, Ms. Webb taught as an adjunct, but now she feels as if she has "come home" as a full-time faculty member.
This year Ms. Sarah Brewer has assumed the position of Research Coordinator, overseeing the ASMS Research Fellows Program, in addition to her continued responsibilities as a math instructor. Ms. Brewer has lived locally in Mobile for most of her life and also graduated from ASMS in 2000. She received all of her degrees, a BFA in Art History and Ceramics, a BS in Mathematics, and a MS in Mathematics from the University of South Alabama. She began teaching at ASMS in 2008 and along with her foundational classes, she designs elective classes for students to explore focuses like Islamic geometric patterns -- a combination of art and math. As a student, Ms. Brewer explored courses in art and literature, and as a faculty member, she teaches mathematical concepts and encourages diversity within subjects. In her new role as Research Coordinator, Ms. Brewer is working with a colleague to establish a Research Methods course for sophomores. Additionally, she assists over forty ASMS students and their mentors with their research projects for the Research Fellows Program. These projects span many academic subjects and fields of study. ASMS students are being set up to make strides in research which she believes will be "invaluable throughout [their] college and career and will open up a lot of often unexpected opportunities."
The Alabama School of Math and Science welcomes Ms. Webb and Ms. Brewer to their new positions. Involved instructors like ours at ASMS answer questions, solve problems, and encourage curiosity. It is this dynamic that gives ASMS its reputation, an environment where "whys" are welcomed.
By Ruth Delmas, ASMS senior from Mobile County