Juneteenth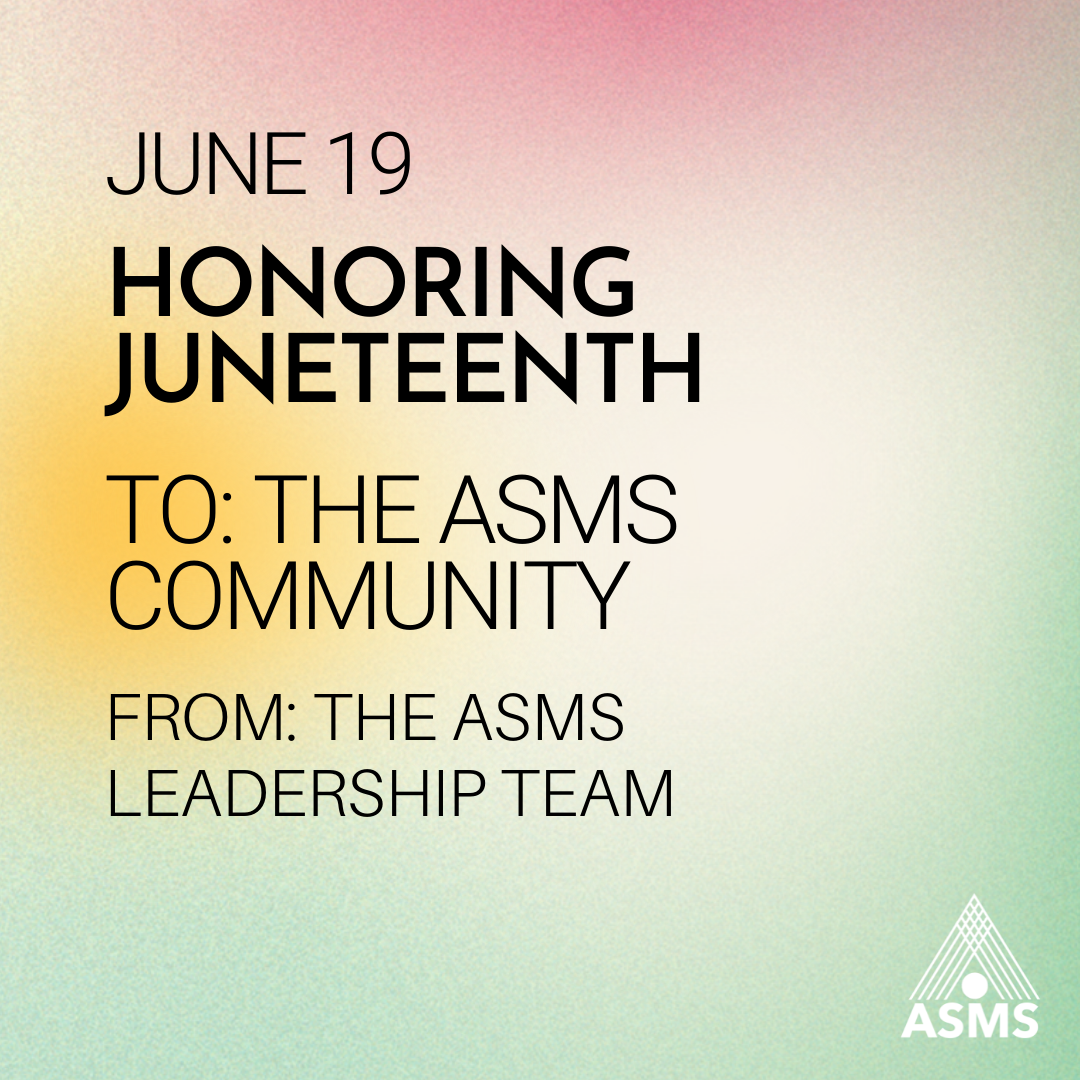 June 19, 2021
Dear ASMS Community,
As you know, today is Juneteenth. We are pleased that President Biden and Governor Ivey recognized the significance of this day by declaring it an official holiday.
This past school year, ASMS hosted father and son artists Jerome and Jeromyah Jones to speak to our students at assembly about the I AM 400 banner hanging in the halls of ASMS. The banner displays a collection of 69 works painted by both Jerome and Jeromyah depicting "The African Journey in America." Jerome Jones shared that the banner serves as a way to correct negative portrayal and mischaracterizations, highlight the history and contributions of Black men and women in America, and remind that Black history spans much further than America in 1619. Jeromyah expressed that "struggle is what we have gone through, but it is not who we are."
Their words ring true for ASMS today and every day. We honor the importance of Juneteenth commemorating the end of slavery on June 19, 1865 in Galveston, Texas, and we acknowledge that deep hardships were still endured even after this date. We appreciate our Black community members and celebrate their achievements and contributions. We commit to continuing to listen and learn from you.
May we take today to remember and reflect on the history of Black freedom in America and what it should mean for our future. As ASMS is educating the next generation of history-makers, we will remain steadfast in developing leaders who are dedicated to higher levels of equity, inclusion, respect, and accountability for all.
Sincerely,
The ASMS Leadership Team