Move In Day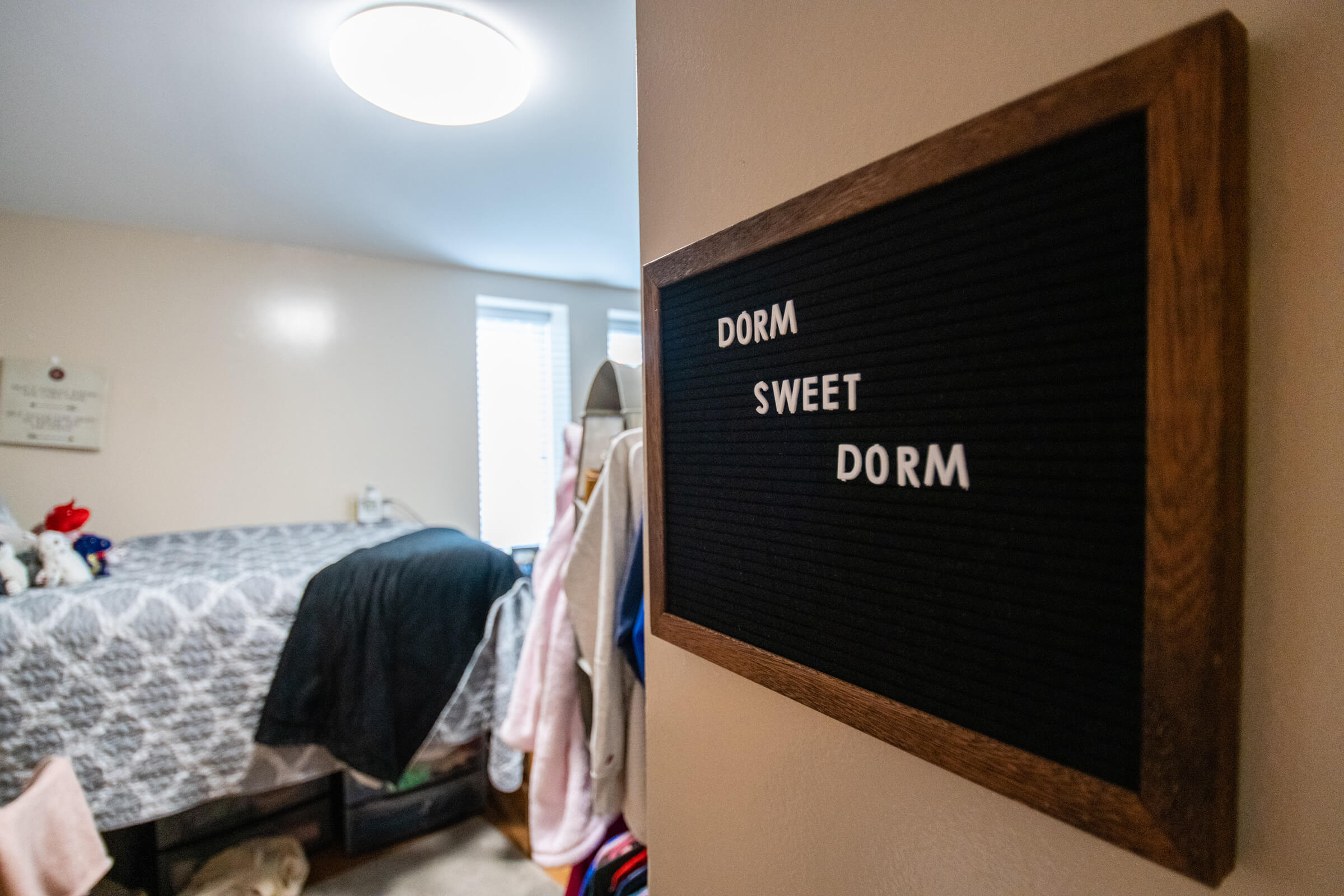 We understand our families have busy schedules and will be traveling from all over Alabama. Therefore, Move In Day* for the 2021 - 2022 school year will be Sunday, August 8, and families will be able to sign up for one of the following time slots: 9 am - 11 am / 11am - 1 pm / 1 pm - 3 pm.

*2021 - 2022 JBLA student leaders should check their ASMS Outlook inbox for an e-mail from Mrs. McMaken about move-in date, time, and procedures for them related to the JBLA retreat.
All other students may select a time slot on August 8 that works best for your family's schedule. Please understand that due to safety we can only allow 80 students to move in per time slot. We ask that each student bring no more than 4 family members for Move In Day.
You may sign up for your move-in appointment here:

Sign Up
---
Logistics
Room/Hall assignments will be emailed next week with contact information for your student's roommate.

When you arrive on campus, park in the main parking lot on Caroline Avenue and enter through the Bedsole Building to the Gym.

Once you enter the Gym, there will be staff members and parent volunteers to direct you.

There will be tables set up for you to check off that you have completed all of the required forms and medical paperwork.

Once you have completed all of your stops in the gym, you will be given a pink approval form which you will need to access the residence hall areas.

Proceed from the gym, and move your car from the parking lot towards the back gate on Caroline Avenue and Georgia Avenue. Present your pink approval form to our Parent Association volunteers that will monitor and allow you to enter once it is your turn. You will need to pull through and park as close to the residence hall building in which your student resides. The girls residence hall will be on your left, and the boys residence hall will be on your right as you enter through the gate.

You will be required to unload your vehicle in an expedited and efficient manner. There will be Parent Association volunteers to direct you in order to help with the flow of traffic.

Our JBLA student leaders and Parent Association volunteers will be available to help you unload your car.

Once unloaded, exit the cul-de-sac in your vehicle to keep traffic moving. You may move your car back to the larger parking lot on Caroline Avenue. Then, you may re-enter campus on foot through the Bedsole Building to the Residence Halls.

Bring your pink slip to your student's residence hall floor lobby where you will be greeted by our Community Life staff members.

They will issue your student their room key and room condition form.

Upon entering your room, please immediately review the condition form for accuracy about the condition of your room, make any additional notes, and return it to your hall staff.

Then, you may spend time helping your student unpack and settle in, but please plan to be off campus by 6:30PM.

Dinner will be available for students starting at 5:30. If your family would like to eat off campus, please have your student back by 7:15pm.

All students will be required to be in-dorm by 7:30pm for hall meetings.

Parents and guardians -- On Move In Day, we will have sidewalk chalk available if you would like to leave your student a note of encouragement somewhere around the campus!
Week of Welcome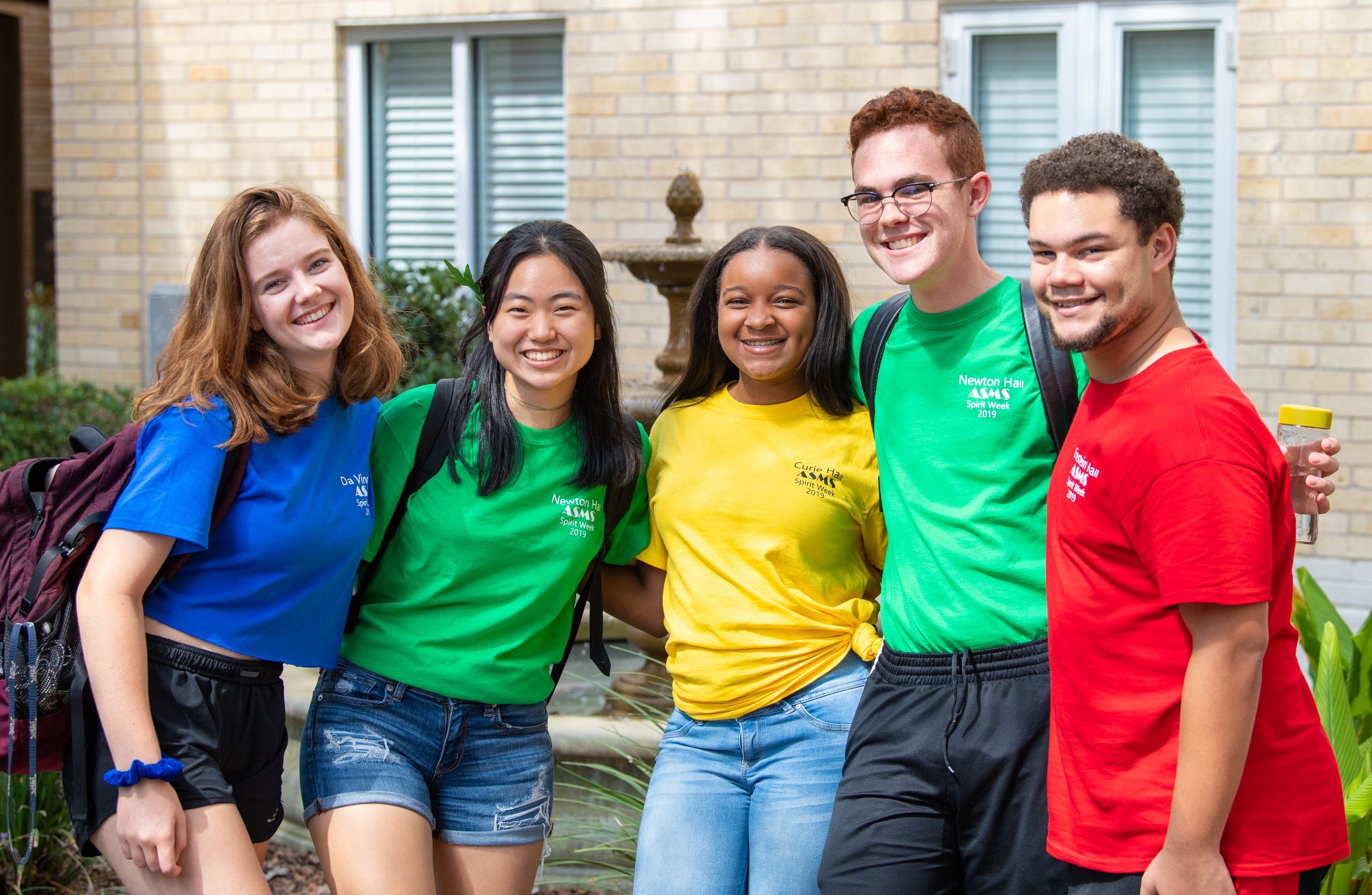 We will have activities and information sessions each day throughout the first week of school. There will be a copy of the schedule in your student's room when they arrive to move in and online for parents and guardians to review.
Please have your student bring a plain white t-shirt for a tie-dye event!

We would like to remind parents and guardians that the first weekend at ASMS is a required weekend. Students will be participating in activities on campus to acclimate them to the residential component of ASMS and help them build relationships.

During the first required weekend, parents are welcome to visit campus or check their students out for dinner or church, but please make every effort to have your student back in time for the scheduled activities.