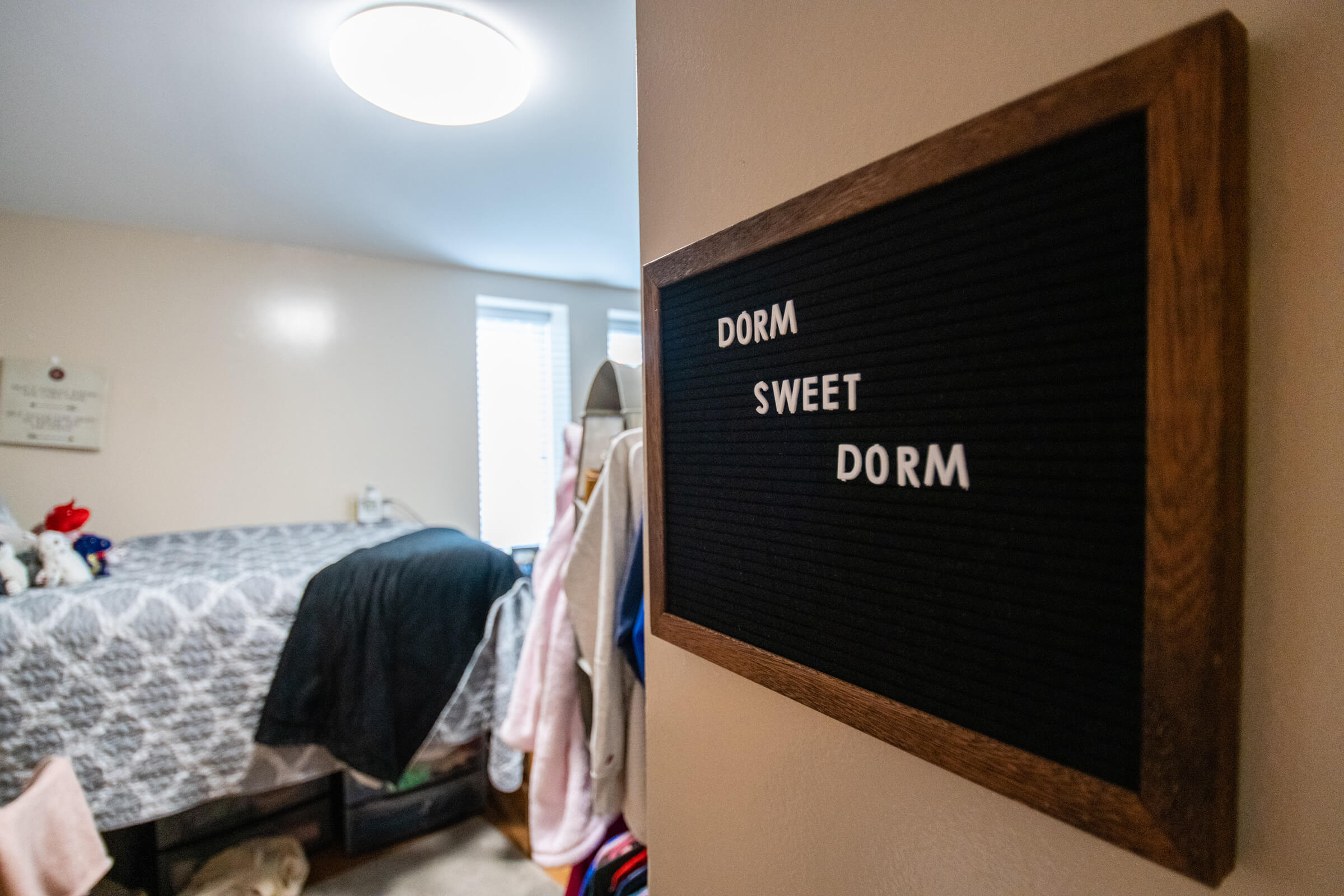 Move-in Day
ASMS COVID-19 Move in
We understand that families are excited to move into the residence halls. ASMS has worked hard to develop plans to keep all community members safe. We appreciate your ongoing patience as we continue to navigate the challenges of COVID-19.
Things to keep in mind:
Please pack lightly! Families with a student living on campus will need to keep in mind that ASMS may have to activate remote learning as outlined in the COVID-19 plan at a moment's notice. By bringing only essential items, the transition home will be much easier. Realistically, we do anticipate that ASMS could be forced to transition to remote instruction earlier than expected – possibly even just after everyone has reported back to campus. Students should look at any time spent on campus as a bonus. Additionally, ASMS has scheduled periods of remote instruction.
Masks will be required at all times.
Complete the Health Screening Questionnaire 24 hours prior to your move in day and time. Students should complete their questionnaire, and family members helping with move in should complete the visitor questionnaire. Forms are located on the COVID-19 page of the ASMS website.
Do not come if you are exhibiting any signs of COVID-19; have tested positive for and not yet recovered from COVID-19; or have been exposed to anyone showing symptoms of COVID-19.
Procedures:
Move in will be by appointment only! We understand the need to work around multiple work schedules and virtual school schedules. Therefore, we will offer a variety of days/times that will hopefully work for your family.
ASMS Peer Advisors will move in on September 7th in order to help acclimate other students to residential life.
Move-in dates for all other students will occur September 8th – September 20th.
Weekday appointment times will fall between 2:30pm – 5:00pm. Parents will need to plan to leave campus by 6:30PM as study hours start at 7pm each weekday.
Weekend appointment times will fall between 9am-5:00pm. Parents will need to plan to leave campus no later than 6:30pm during weekend move-in.
Sign up info: On August 27, parents / guardians will receive an email from our CLC Residence Life staff with a link to sign up for your move-in appointment. Please sign up by September 1st.
Because we must limit the number of people in any building at a time, please understand that if a particular time is not available to choose, it is full, and we cannot add more people to that time slot.
Please keep in mind your student's remote class schedule. We will not excuse any absence for a move in appointment.
In order to limit the amount of people on campus, we ask that only two adults per student help move in on your assigned day.
When you arrive for your appointment, you will drive to the rear gate on Caroline and Georgia. The gate will be opened for you, and you will need to pull through and park close to the residence hall building in which your student resides.
You will be required to unload your vehicle in an expedited and efficient manner. (ASMS staff/students will not be able to provide assistance with unloading your vehicle.)
You will report to the first floor of your student's assigned residence hall where you will receive your room key and room condition form to begin moving in.
Promptly unload your car. Once unloaded, exit the cul-de-sac to keep traffic moving. You may move your car to the larger parking lot.
Students will need to pick up their mailbox key from Mrs. Dorsey at the front desk during normal business operations.