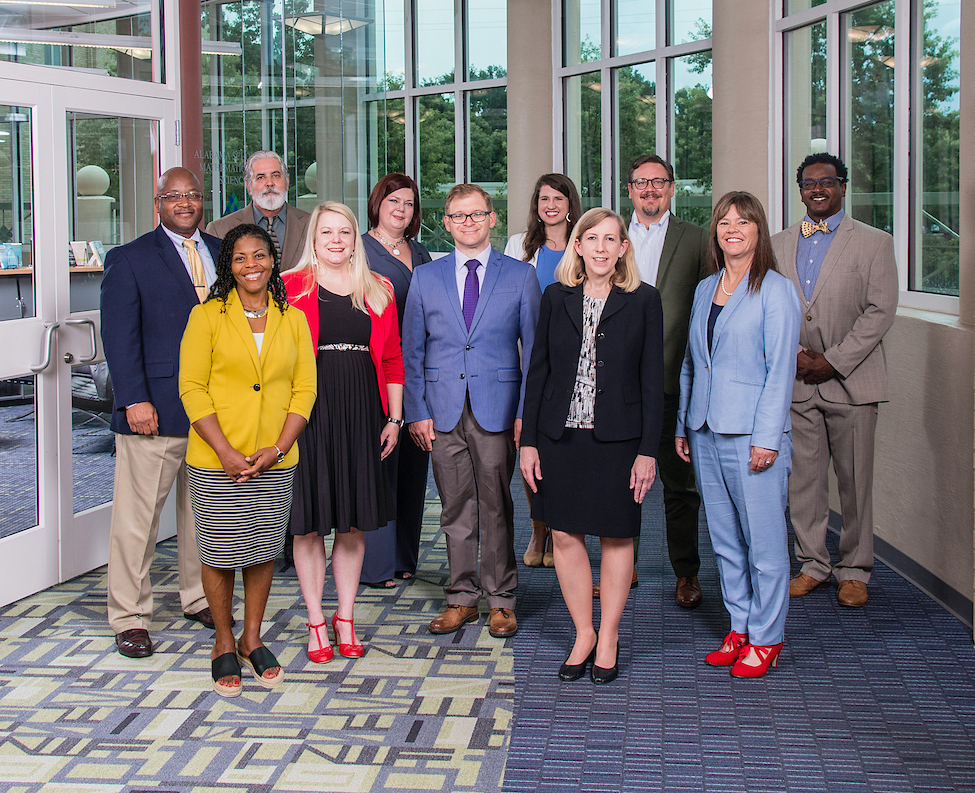 For 30 years, ASMS has provided exceptional educational experiences to Alabama's most academically motivated students. As the ASMS Leadership Team, it is our goal to carry out the ASMS strategic plan to set the school in pursuit of bold improvement that builds on strengths and addresses opportunities.
The ASMS Leadership Team consists of:
President - Dr. John Hoyle
Academic Dean - Dr. Mitch Frye
Vice President of Development and Outreach - Dr. Samantha Church
Director of Admissions and Outreach - Mr. Ken Robinson
Director of Finance - Mrs. Kristy Gunther
Director of Human Resources and Operations - Dr. Scarlette Studdard
Director of Infrastructure - Mr. Keidrick Wooten
Director of Student Affairs - Mrs. Kara Whitney
Assistant Director of Communication and Alumni Outreach - Mrs. Allyson McMaken
Assistant Director of Donor Relations and Family Programs - Mrs. Teressa Clark
Assistant Director of Judicial and Community Affairs - Mrs. Katrina Thompson

Assistant Director of Residence Life and Student Health - Mrs. Kathy Kilcrease
As we lead, the following values guide us:
Student Success
ASMS values student success in and out of the classroom. Students can maximize their potential at ASMS, preparing themselves for long-term academic and professional fulfillment. Student success is the primary reason ASMS exists.
Community
ASMS values an engaged learning community committed to shared purposes, respect, accountability, and adaptability. Our community is strengthened by collaborative partnerships between students, faculty, staff, alumni, board members, and other stakeholders.
Intellectual Curiosity and Creativity
ASMS values the pursuit of understanding, discovery, innovation, and problem-solving. Student Leadership ASMS values student leadership and leadership development designed to accomplish specific goals through self-efficacy, collaboration, and engagement.
Communication and Conflict Resolution
ASMS values community members who are open-minded, respectful, and proactive in problem-solving grounded in constructive two-way communication.
Integrity
ASMS values honesty and transparency. ASMS values community members who admit mistakes, take ownership of difficult situations, and act honorably.