Research at ASMS: Teaching Students How to be Scholars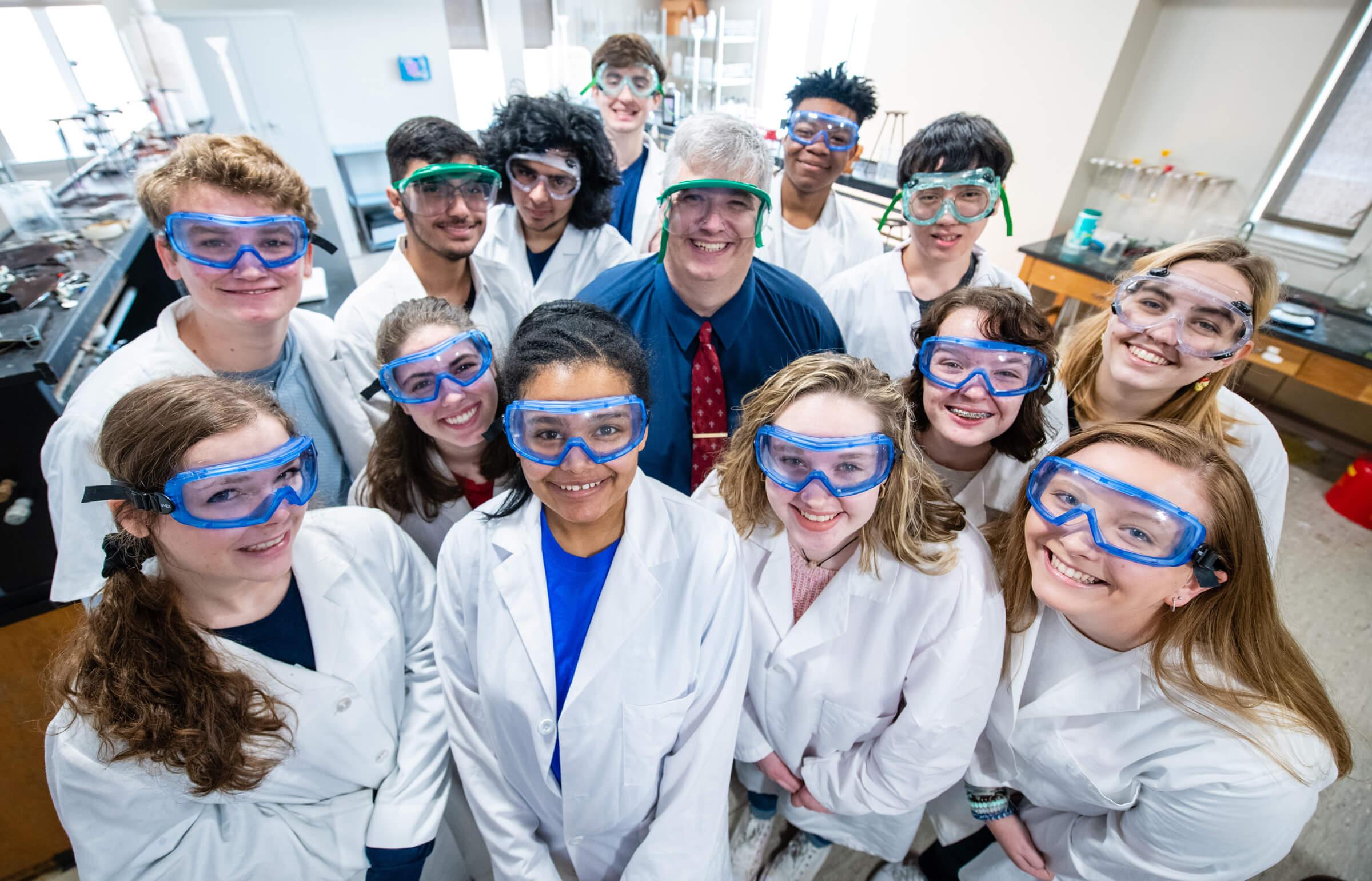 ASMS is taking student research to a new level with the introduction of our multi-course, interdisciplinary Research Fellows Program, designed to foster and facilitate the research process with our students. Giving ASMS students the opportunity to conduct research in high school will set them apart in the college application and admissions process.

An academic research project demonstrates awareness of existing research in the subject area, offers a unique contribution to the field of study, and adheres to the scholarly conventions of the discipline.

---
Research Fellows Program
The ASMS Research Fellows Program draws from the expertise of campus faculty and off-site scholars to guide ASMS students through an immersive research experience. The level of scholarship demonstrated by the student should at least be equivalent to that necessitated by a science fair exhibition or an academic conference presentation. A project may be completed by an individual student or by a team working together. While participation in the Research Fellows Program is not a requirement for graduation at ASMS, students who complete the program will demonstrate their academic tenacity, be awarded the title of Research Fellow, and graduate with a unique tassel as part of their regalia.

Fellows Handbook
---
Project Prep. Worksheet
---
2022 Research Forum Info
---
Directed Research and Reading
ASMS Directed Research and Reading courses are typically intended for students who seek deeper knowledge of an academic subject. Courses involve intensive investigation of a topic or subject, taken under the direction of a faculty member who mentors a student's research. This work customarily involves a variable number of contact hours and will often result in a major paper or article, detailing the results of the investigation that has been undertaken. With faculty approval, a student may receive transcript credit for these courses.

Directed Research and Reading courses offered in recent history include Biological Science Research, Crystallography, Pyrotechnics, Firewire (student newspaper), Problem Solving, Boolean Algebra, Topology, and Mathematical Origami.