Each year ASMS students collectively spend more than 4,500 hours volunteering their time throughout the Mobile area.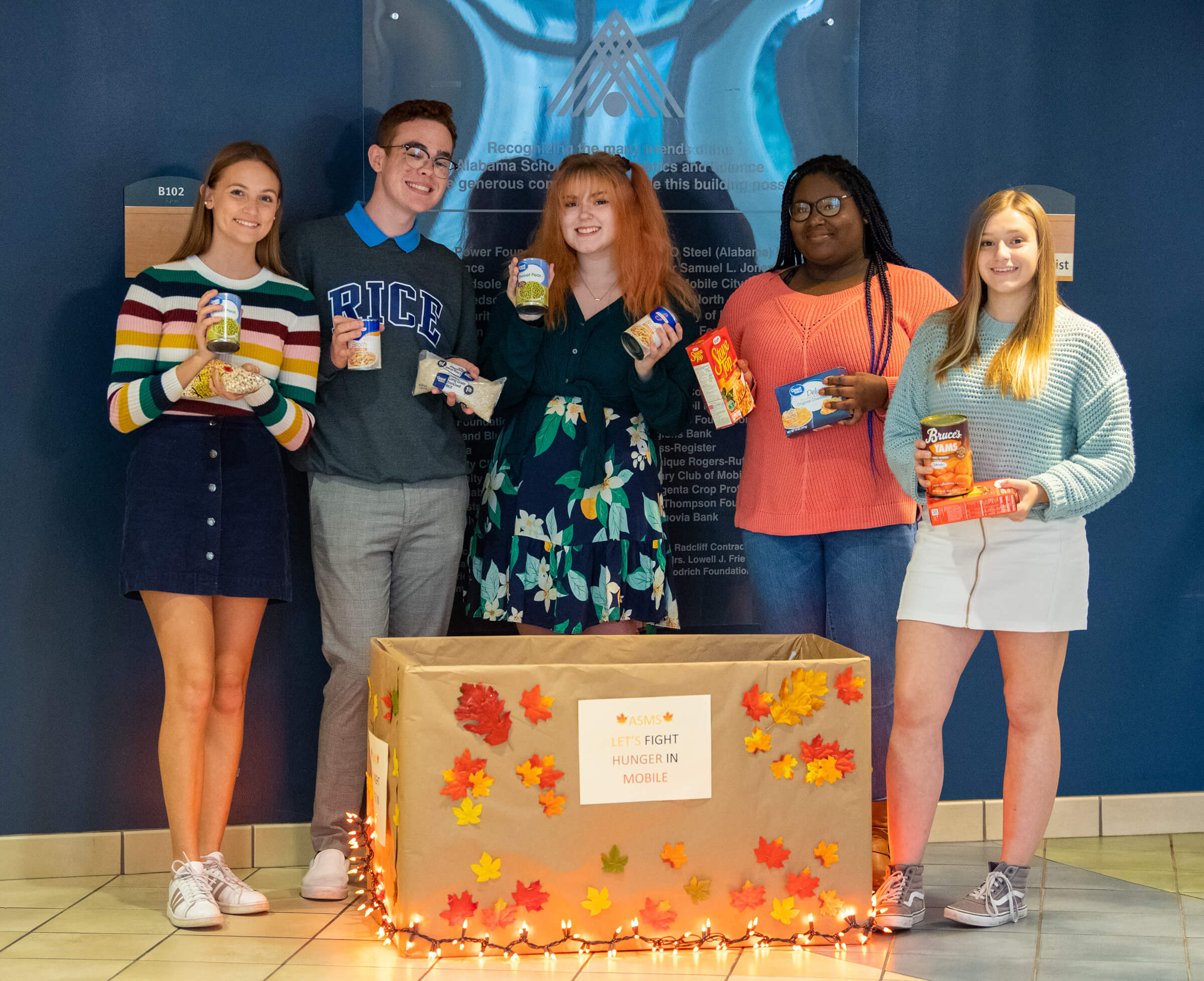 ASMS students are committed to community involvement. Whether tutoring elementary students, helping with Coastal Clean-up, organizing food drives, building Habitat for Humanity homes, rescuing animals, giving blood, or feeding the homeless, ASMS students understand the importance of giving back to their community.

The culture of volunteerism, so deeply ingrained at ASMS, is rooted in a concerted effort by the school to teach students that helping others is an important character trait in successful leaders. In fact, many students volunteer on a weekly or monthly basis.
Outside of volunteering, ASMS students are also involved in several leadership programs that directly integrate students into the local community.