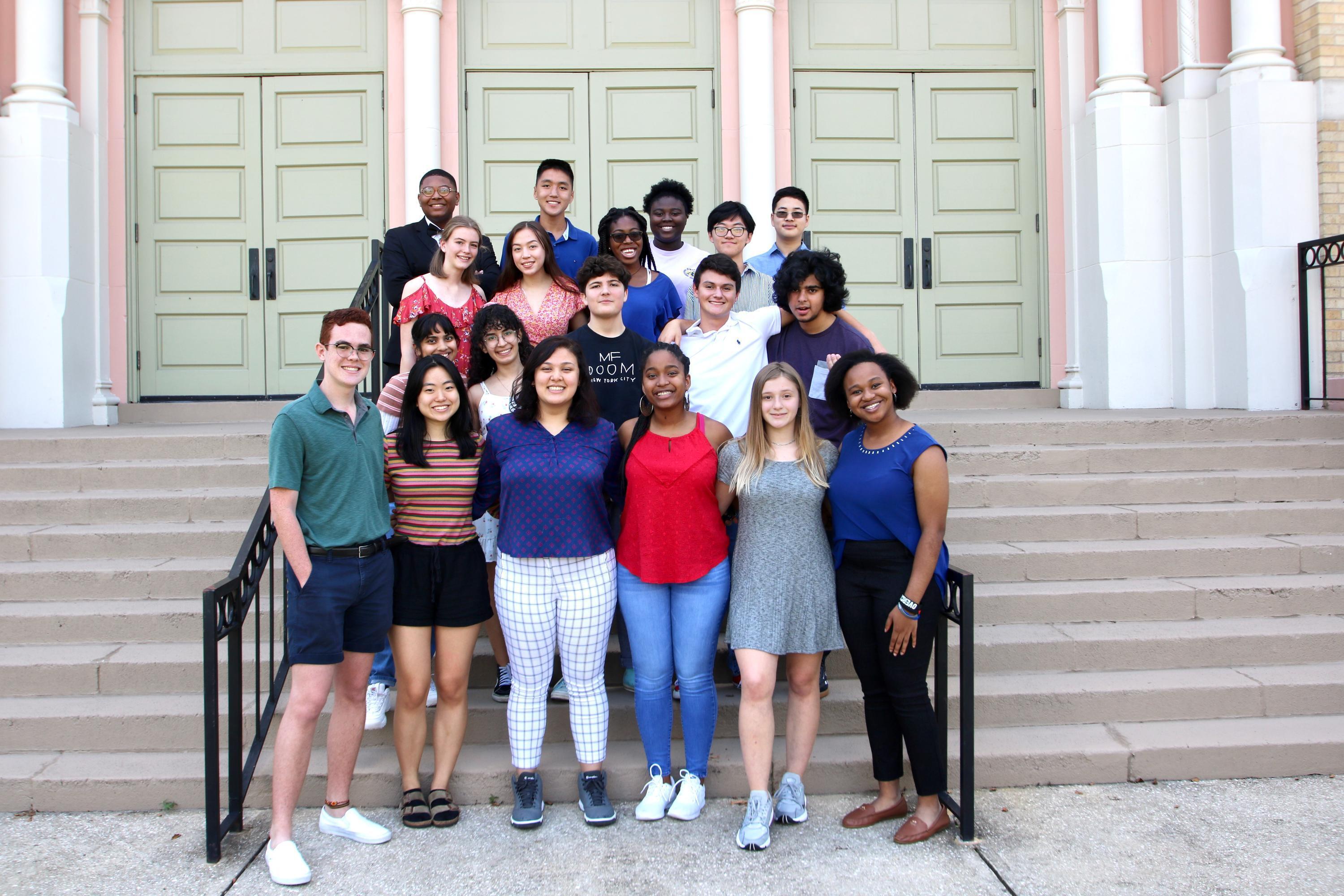 SGA Student Portal
---
The ASMS Student Government Association (SGA) is a team of 6 elected officers, 15 elected representatives, and 2 employee SGA advisors. SGA meets every Monday in an effort to achieve our six goals as outlined by our SGA Constitution:

To develop and practice good citizenship
Promote harmonious relations within the school
Improve school morale
Provide a forum for student expression
Provide orderly direction of student activities
And promote the general welfare of the school​
SGA Structure
The SGA is made up of six SGA officers including the President, Vice President, Secretary, Treasurer, Parliamentarian, and Sergeant in Arms. These officers are elected at the end of each school year for the following academic year. In the fall of each school year, every class (the Sophomores, Juniors, and Seniors) also elects 5 of their classmates into the SGA as representatives.

SGA Committees
The SGA is divided into four committees which are each led by an SGA officer: Policy Committee (President), Campus Life Committee (Treasurer), Activities Committee (Vice President), and Academic Affairs Committee (Secretary).
​Policy Committee
The Policy Committee seeks to enact changes to the school policy and/or the school environment through thoughtful deliberation of current rules and earnest presentations to the ASMS Administration. Examples of changes enacted in the 2017-2018 year are extended wi-fi hours and extended drive-off privileges.
​Campus Life Committee
The Campus Life Committee seeks to improve the residential experience of the ASMS students. Its primary goals are to aid in new student orientation, maintain the school recycling program, and monitor the food service.

Activities Committee
The Activities Committee sponsors school-wide events and social activities, including major events such as Prom and Winter Formal to the much-anticipated weekend events. Understandably, it is the largest committee of SGA due to its volume of work, often having two-to-three events running per weekend.

Student Academic Support Committee
The Academic Affairs Committee is responsible for relaying student concerns of academics to the Administration. Additionally, it is responsible for the upkeep of this student portal website and running programs such as the Academic Support Team for the student body.