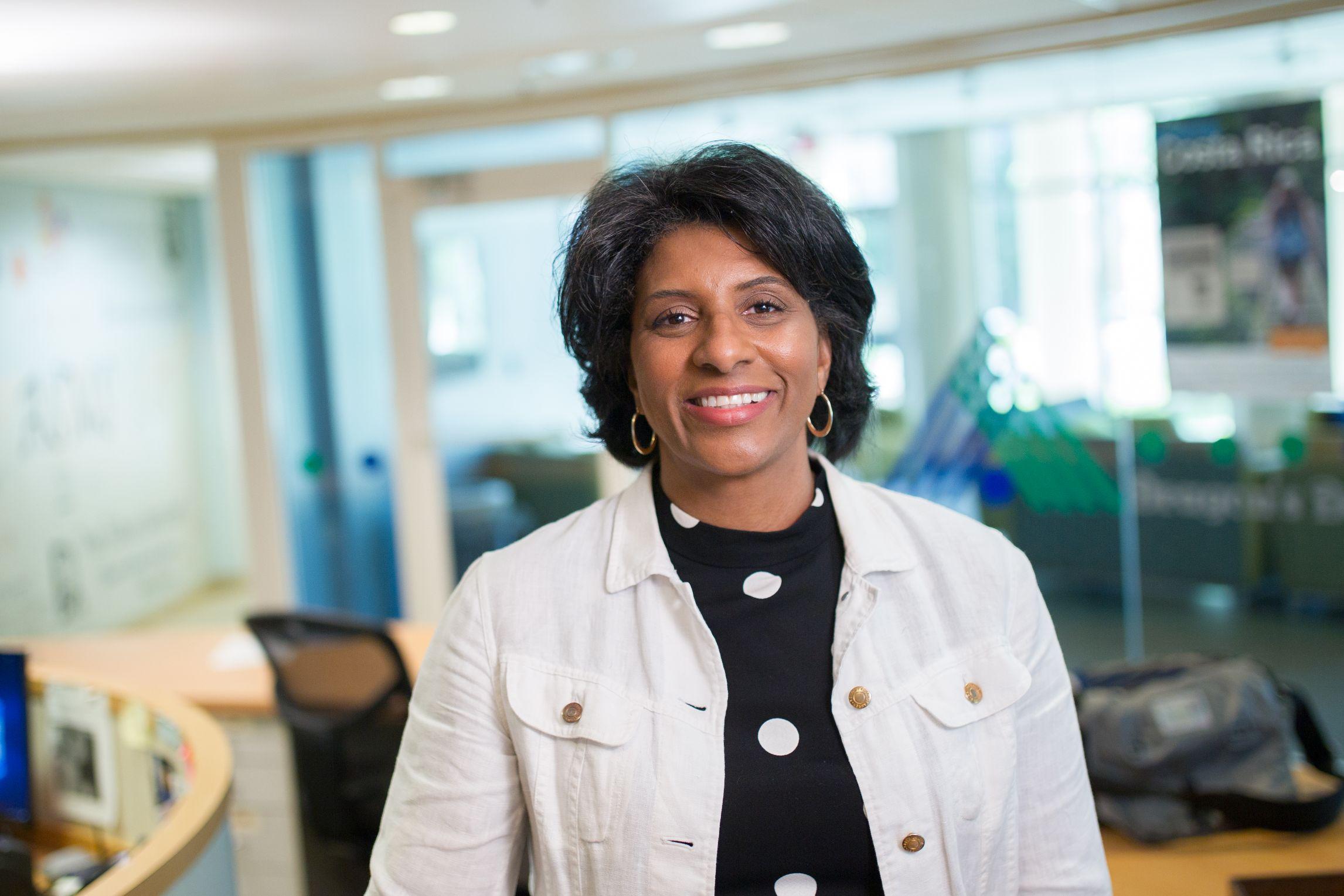 Join Our Community!

The Alabama School of Math and Science employs more than 90 professionals who support our students and mission. Each employee has a unique role and significantly contributes to serving our mission to provide academically motivated Alabama students with exceptional preparation in the fields of math and science, empowering them to improve their community, state, and nation.
At ASMS, we are dedicated to creating an inclusive and engaged community. ASMS strives to promote cultural diversity and multicultural understanding and create campuses where individuals of all backgrounds feel accepted and supported. We encourage applications from candidates committed to the enrichment of our diverse community.
Why Work at ASMS?
At ASMS, you are part of an engaging academic community doing the critical work of preparing students to be tomorrow's exceptional leaders, thinkers, and changemakers. Along with competitive salaries and excellent state benefits, employment at ASMS includes the unique advantage of a professional workplace embedded in a learning-focused environment.
The campus is surrounded by diverse and unique communities along the Alabama Gulf Coast. Employees and their families can take advantage of national and state parks in Alabama, Florida, and Mississippi, outdoor activities, farmers' markets, local events, and Mobile's world-class museums, theaters, music venues, and more.
Thank you for your interest in the Alabama School of Math and Science. The following positions are available for application:
Residence Life Coordinator

The Alabama School of Mathematics and Science (ASMS), a public residential school serving talented students from across the state, seeks excellent team members to fill Residence Life Coordinator positions. The Residence Life Coordinator is a 12-month, full-time, live-on professional responsible for community leadership and community programming at ASMS. The Residence Life Coordinator works closely with the staff and students to enhance the safety and security of the ASMS living-learning community. The Residence Life Coordinator will assist with training and organizational initiatives. Required: A minimum of a bachelor's degree in education, psychology, or social work or related field and 2 years of residential experience. Problem solving abilities. Clear background check. Clear driving record. Preferred: Master's degree, experience working with adolescents.
Excellent state benefits package including health insurance and retirement. Compensation for this position is $35,568 annually. Additional benefits include meals in the cafeteria when students are on campus, studio apartment with a private bath, utilities, laundry facilities, pool and gym facilities on site.
To apply, please submit cover letter and C.V./resume and list of three references to jobs@asms.net.
Maintenance Supervisor
The Alabama School of Mathematics and Science (ASMS), a public residential high school serving talented Alabama students, seeks a full-time Maintenance Supervisor. Duties include directing facilities functions, implementing policies and safety procedures, engaging with vendors and contractors, minimizing hazards, preparing budgets and monitoring expenditures, coordinating remodeling and refurbishment initiatives, testing equipment, forecasting space needs, and ensuring compliance with all laws. Minimum Qualifications: associate degree in business, management, or related field; or equivalent combination of education and experience. Three years of experience in project/personnel management and facilities upkeep. Experience coordinating projects with governmental agencies. Knowledge of building codes, bid laws, etc. Must enjoy being part of a team. Preferred: Bachelor's degree and five years of experience. HVAC certification and/or licensed plumber and/or licensed electrician. Experience working with adolescents. Excellent state benefits package and competitive salary.
Open until filled.
To apply, please submit cover letter and resume to jobs@asms.net.
It is the policy of the Alabama School of Mathematics and Science to not discriminate on the basis of race, color, religion, sex, sexual orientation, national origin, citizenship (other than a person not authorized to work in the U. S.), age, disability, veteran status, or other proscribed category, in its educational programs, activities, or employment policies, as required by local, state, and federal policies and laws. This policy applies to all aspects of employment including selection, compensation, assignment, promotions, discipline, termination, and access to benefits and training. Inquiries or complaints regarding compliance with applicable laws may be directed to Dr. Scarlette Studdard, Director of Human Resources and Operations.