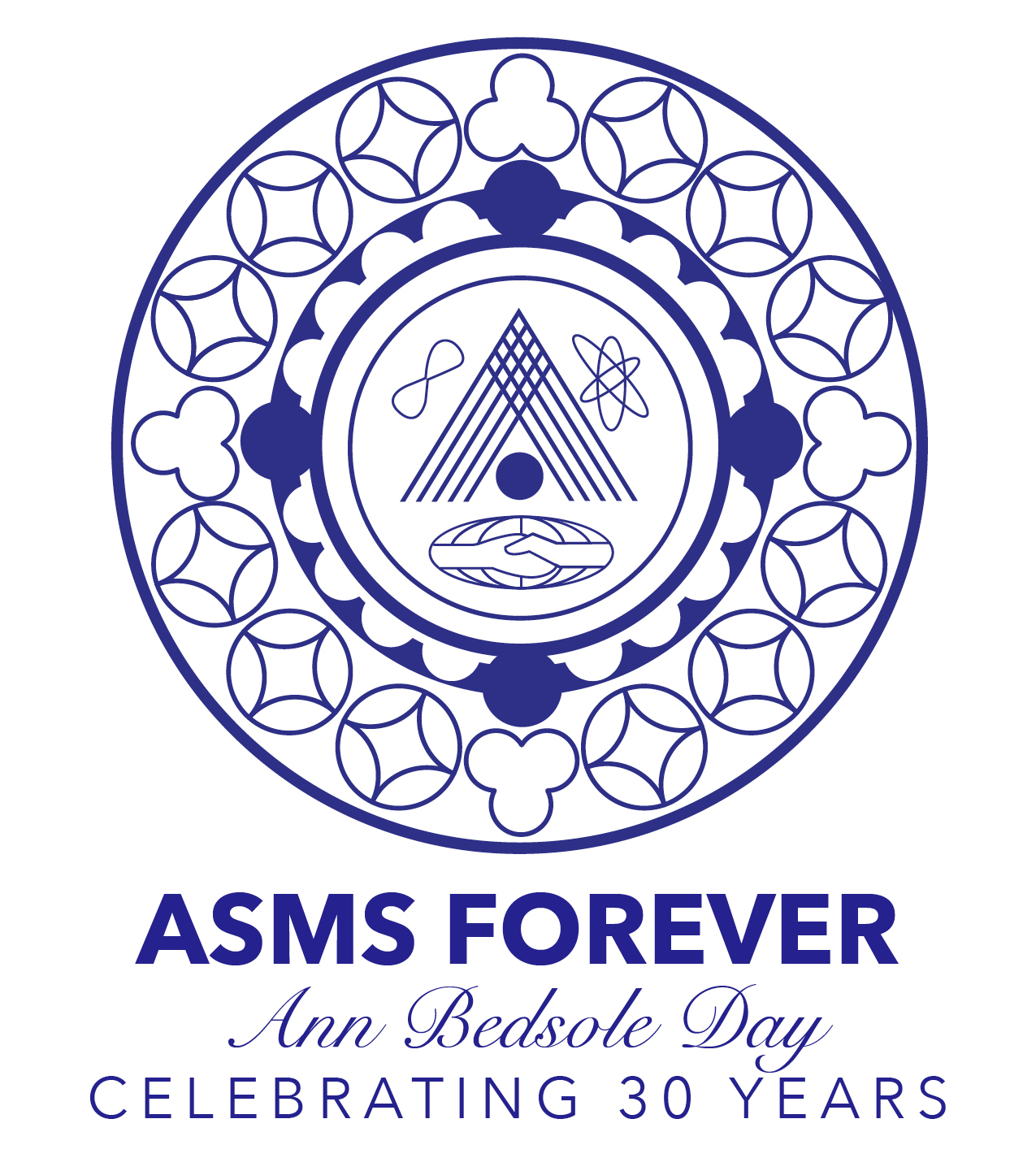 The Alabama legislature founded ASMS in 1989 to educate our state's future leaders. The first students arrived on campus in 1991, and the first class graduated in 1993. For over 30 years, ASMS has offered an accelerated, college-level STEM education to 10th-12th graders from all 67 counties in Alabama, positively changing their education and career outcomes for a lifetime. Today, we are proud that our nearly 3000 alumni are giving back to Alabama and the world as leaders in every sector.

This year the school is celebrating 30 years of graduates and 30+ years of making a positive impact on Alabama students and the STEM workforce! We invite you to join us the week of April 24 - April 29, 2023.
30 Years Celebration Lunch & Ann Bedsole Day
Tuesday, April 25, 12:00 PM - 1:30 PM CST, ASMS Gymnasium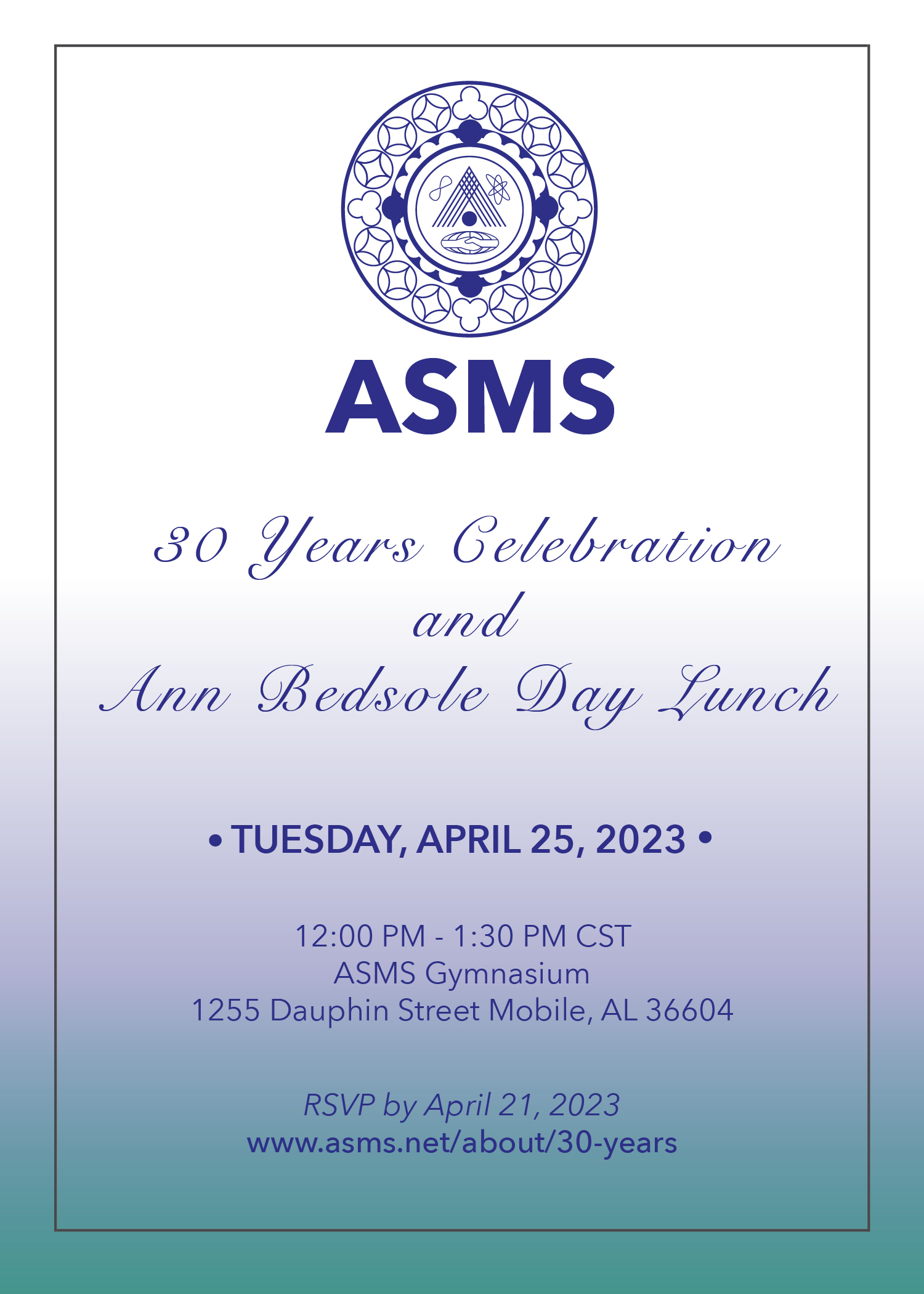 Invited guests can RSVP here:
RSVP
---
30 Years Celebration Alumni Brunch & Special Guests
Saturday, April 29, 11:00 AM CST, ASMS Gymnasium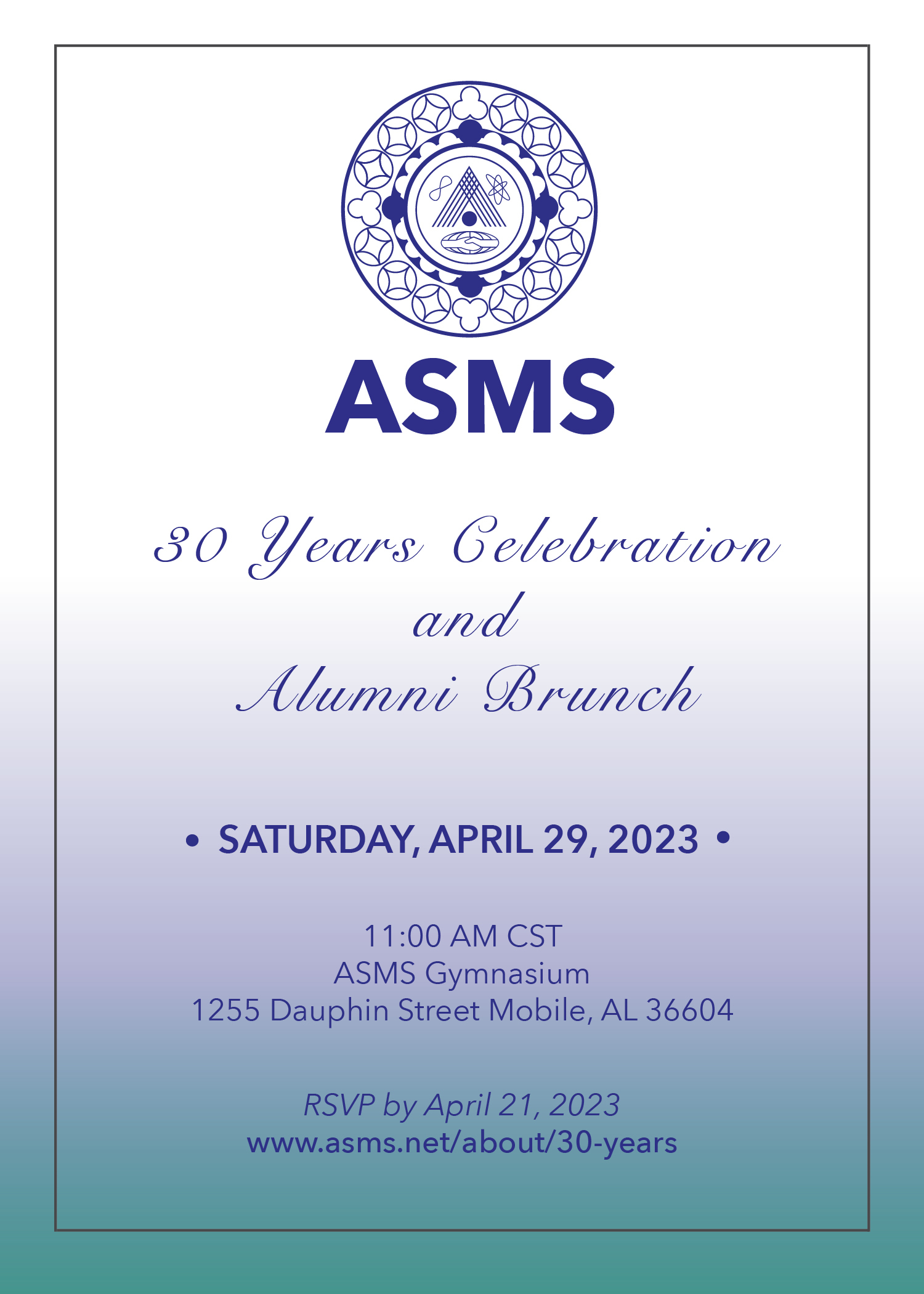 Alumni should register on the ASMS Alumni Reunion page (see button below).
Other invited guests can RSVP here:
RSVP - Invited Guests
---
Alumni Reunion
Friday, April 28 - Saturday, April 29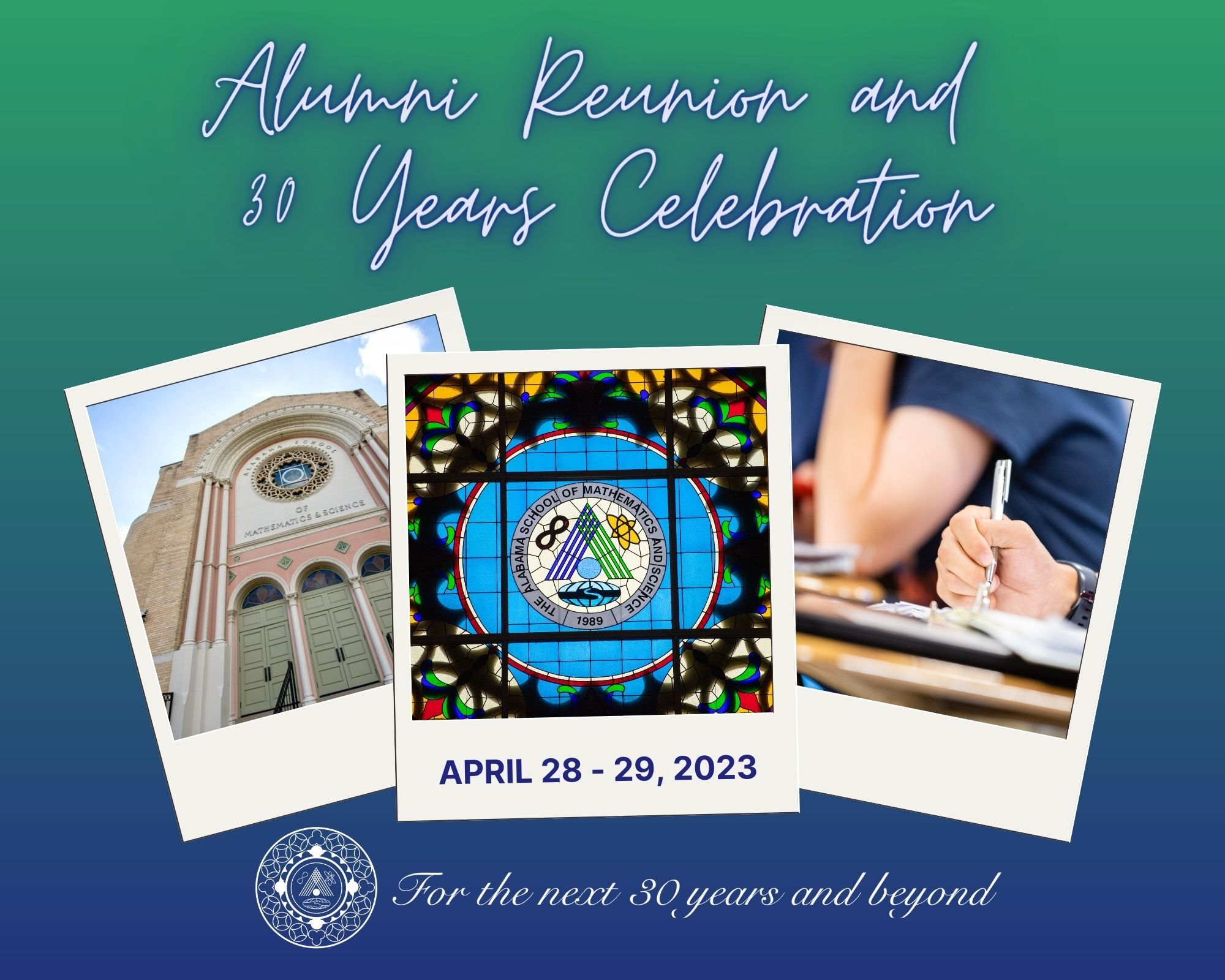 All alumni are invited to attend the ASMS 30 Years Celebration and Alumni Reunion. The events will take place in Mobile, AL, including on the ASMS campus. On the registration page you can 1) view a sample schedule , 2) register , 3) order t-shirts and merchandise, and 4) nominate alumni for an award. We look forward to seeing you!
Register
---