100% of ASMS graduates attend college!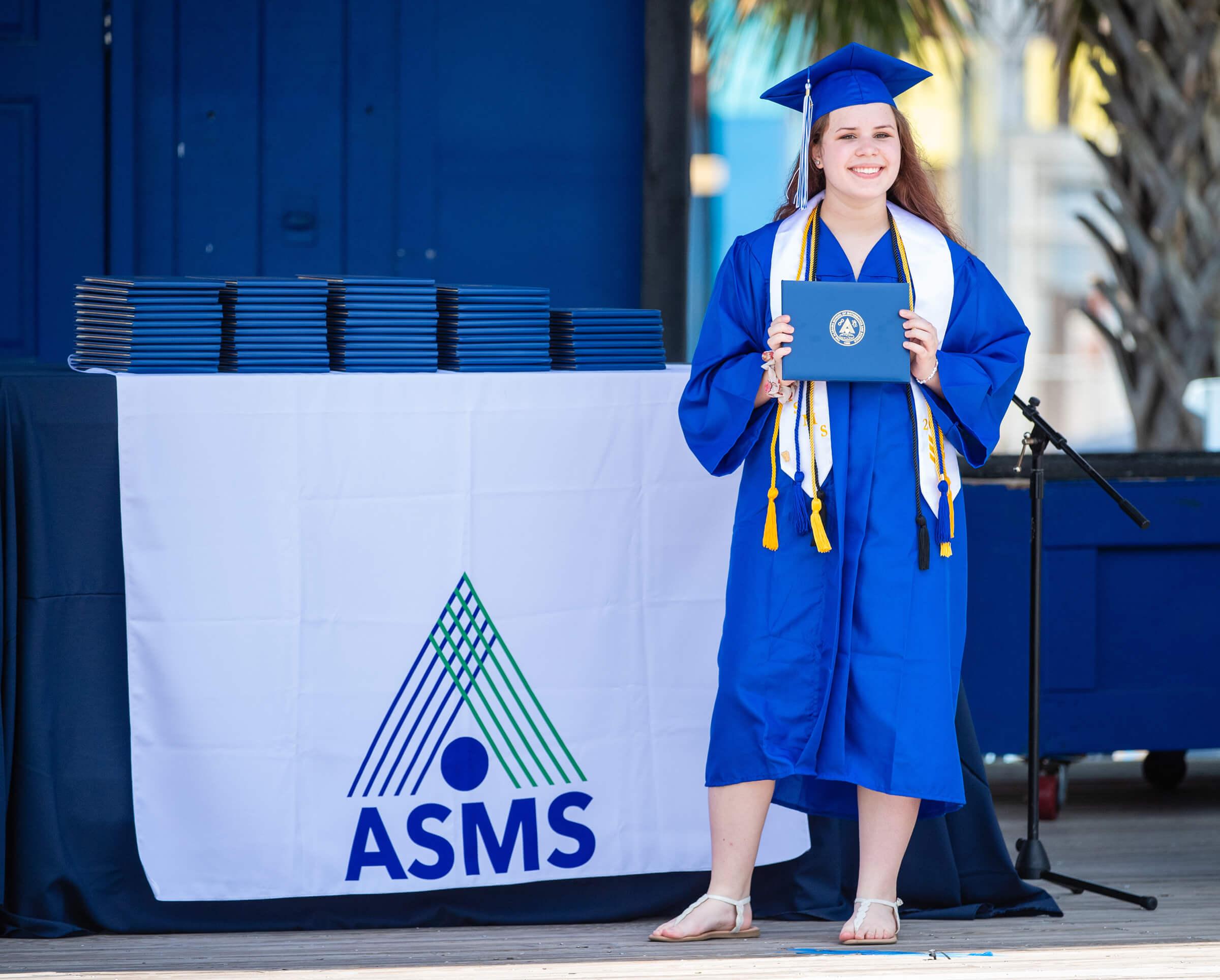 ---
Requirements

Students must successfully complete 27.5 Carnegie units to satisfy graduation requirements. There are specific subject-area requirements students must meet to graduate from ASMS.
Outcomes
ASMS graduating seniors earn more than $10 million in merit-based scholarships annually and score an average composite score of 30 on the ACT, which is 10 points above the state and national average. 10-15% of ASMS seniors graduate with a perfect 4.0 grade point average, and some earn a perfect 36 score on the ACT. In total, more than 150 ASMS graduates have become National Merit finalists. Students are often admitted to prestigious institutions or institutions of their choice, and many receive full tuition scholarship packages in the state of Alabama. ASMS graduates come from all 67 counties in Alabama, so our graduating classes represent the best and the brightest from across the state.

Graduation Day
Graduation Day is one of the momentous days of the year at ASMS. ASMS commencement exercises are held in May with a preceding senior convocation awards ceremony. Each member of the senior class wears a blue graduation gown and mortarboard cap as well as an ASMS stole given to them by the school. Graduating class members also wear pins and colored cords to signify membership in service organizations or national honor societies. Graduation Day is a regal, academically-focused day of celebration.