Spend your summer with ASMS!

ASMS Summer Programs are:
Hands-on: Build, solve, explore, create, and more! Always Interactive! Never Boring.
Experiential: Discover what it's like to be an ASMS student!
Collaborative: Make friends and engage with motivated peers!
Student-driven: Choose your courses and activities to explore what interests you the most!
Developmental: Grow as a leader in STEM to be at the top of your field one day!
Fun: Make special memories to last a lifetime!
What do we offer?
STEM Leadership Academy: Rising 7th, 8th, and 9th Graders
Prepare to be a leader in STEM! Participants will stay on the ASMS campus and gain access to advanced courses, leadership training, and community building facilitated by expert faculty members.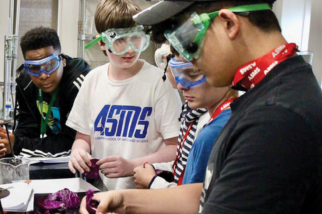 Learn More
---
---
STEAM Camp for Kids: Grades K - 3rd & 4th - 6th
ASMS partners with a local non-profit, STEAMCamp for Kids, to host fun, interactive activities that spark excitement for learning and foster a love for STEM and Creativity!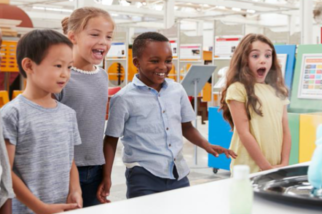 Learn More
---