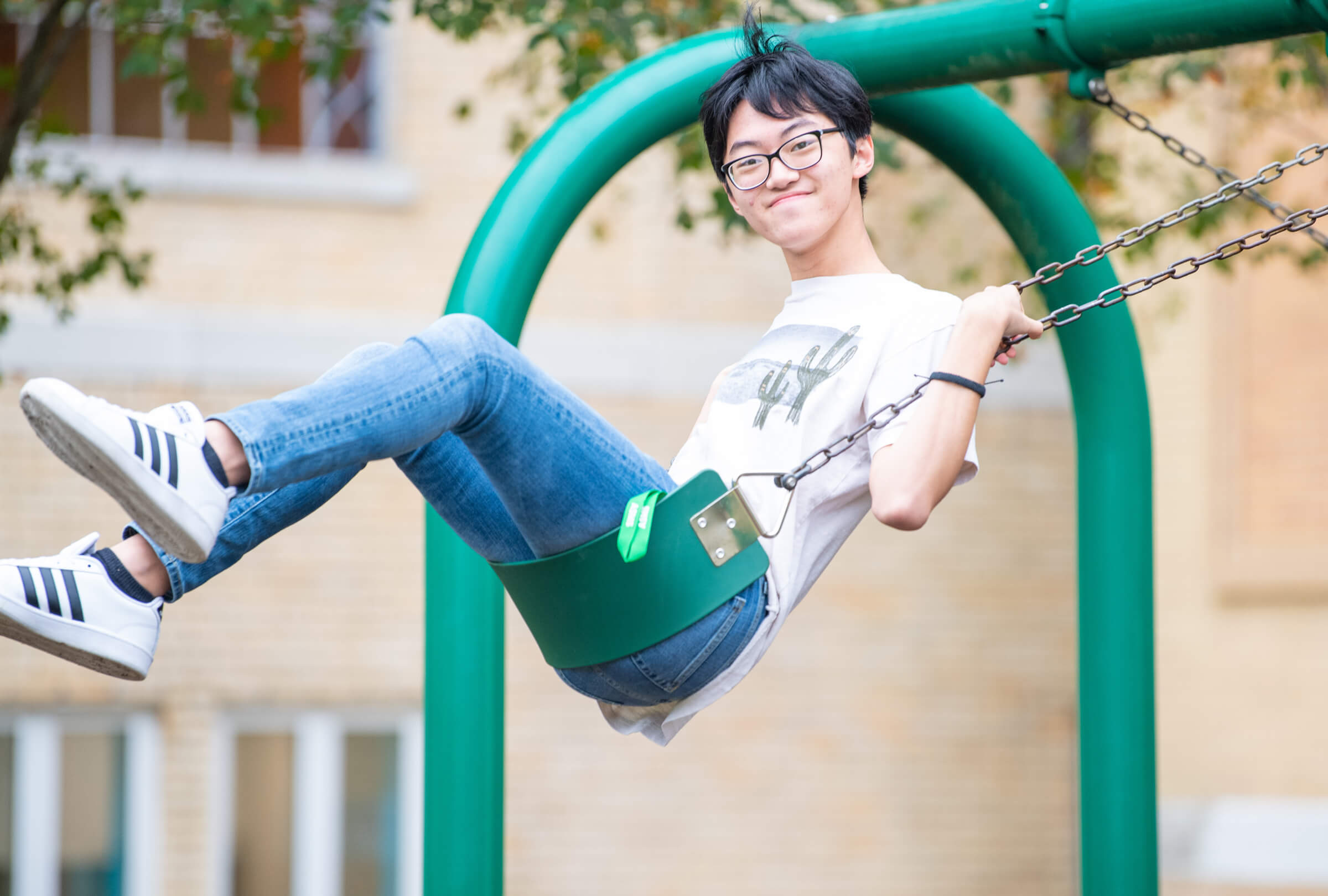 The living-learning nature of our residential campus is at the very heart of the ASMS mission statement. We offer students the opportunity to live among peers who share a passion for learning and drive for excellence. All students live in spacious dormitories under the supervision of professional staff who are trained to work with students to build self-esteem, reduce stress, increase self-awareness, develop communication skills, manage time, and clarify goals and values. In the long term, our students learn life skills that make the transition to college seamless.
Residence Life Staff
Hall Advisors and Residential Assistants live in the residence halls and mentor ASMS students. They assist students in adjusting to life at ASMS and in developing a positive relationship with their roommate. Current ASMS students also serve as Peer Advisors who are trained as listeners and mediators for the hall they live on. Peer Advisors help hall staff monitor bathroom duty and plan community building activities for their hall. They also help promote hall spirit and a sense of unity throughout campus.
Residence Life Contacts
Residence Life During the Day:
Your student should call the Office of Student Affairs (251) 441-2130.
Residence Life During the Night:
Student – Your student should contact their hall staff member.
Parent – You can contact the on-duty hall coordinator by calling the front desk at 251-441-2100 before 9pm on weekdays and midnight on weekends. After 9pm, our security office can reach the hall coordinators at 251-331-2928.
Community Life and Compliance Coordinators:
Hannah Maine: hmaine@asms.net
Rodney Adams: radams@asms.net
Community Life and Compliance Coordinators live on campus and oversee the hall staff at night. They are the supervisors for Residence Life, and one of them is always here during the weekdays or available in the evenings. Their goal is to make sure your student feels safe, secure, and at home on campus.