ASMS students have an opportunity to shape their student life experience.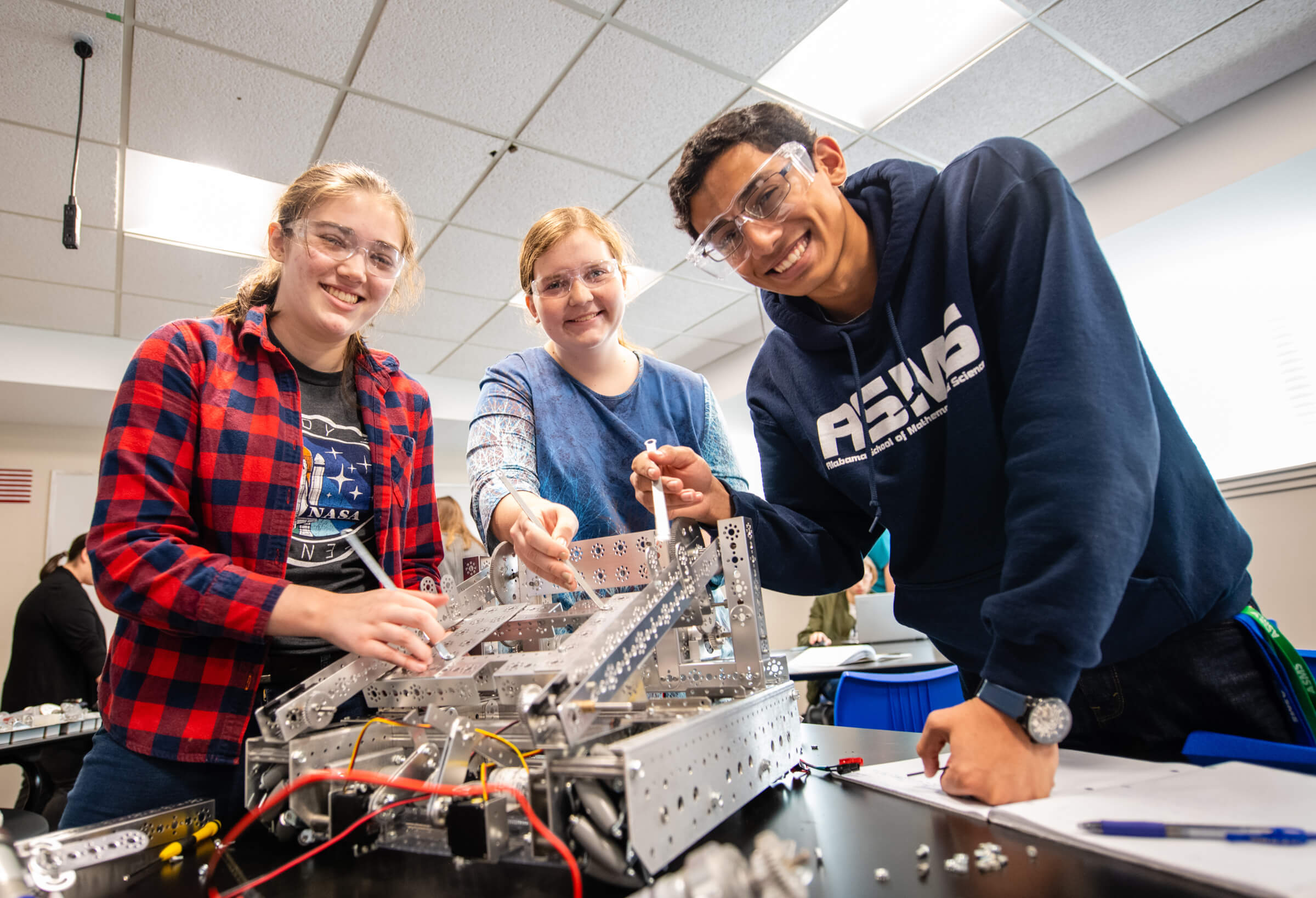 The SGA, Peer Advisors, and other student leaders plan fun, engaging, and meaningful activities for the student body

Extracurricular activities include: Goofy Olympics, Spirit Week, Geekfest, movies, Senior Bowl, Stress Fest, Laser Tag, on-campus swimming, intramural sports, Winter Formal, Ultimate Frisbee, Prom, weight lifting, hall competitions, and much more.
Students can also establish their own organizations based on their interests. ASMS is home to a myriad of clubs ranging from MineCraft Club, French Club, Key Club, and even Where is Bigfoot Club.
---
Fine Arts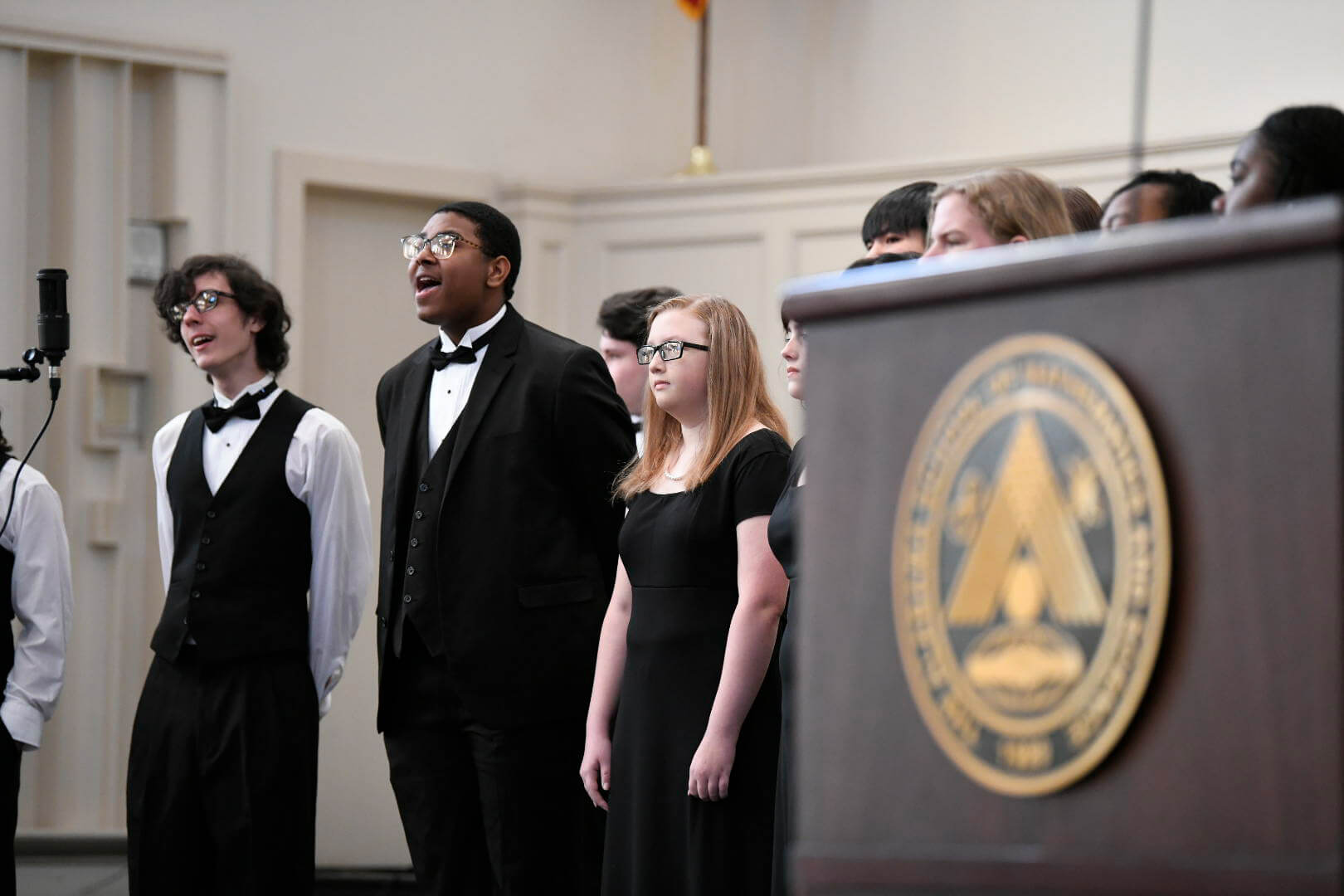 Many of the school's academically oriented students are also talented creatives and performers. ASMS boasts an exceptional Fine Arts Department, and students can discover and develop their artistic talents. Art, music, creative writing, and theater are available for academic credit as well as on an extracurricular basis. Guitar is also offered as a .25 art credit.

The Fine Arts Department also hosts the following musical ensembles: Concert Choir, Lamda Singers, Concert Band, Jazz Band, Garage Band, and string and woodwind ensembles. The various ensembles perform for campus events, and students may elect to audition for the Alabama All State Band and Choral Festivals and participate in the Alabama Music Educator's Solo and Ensemble evaluation program. Students may also audition for the Mobile Youth Symphony.
Athletics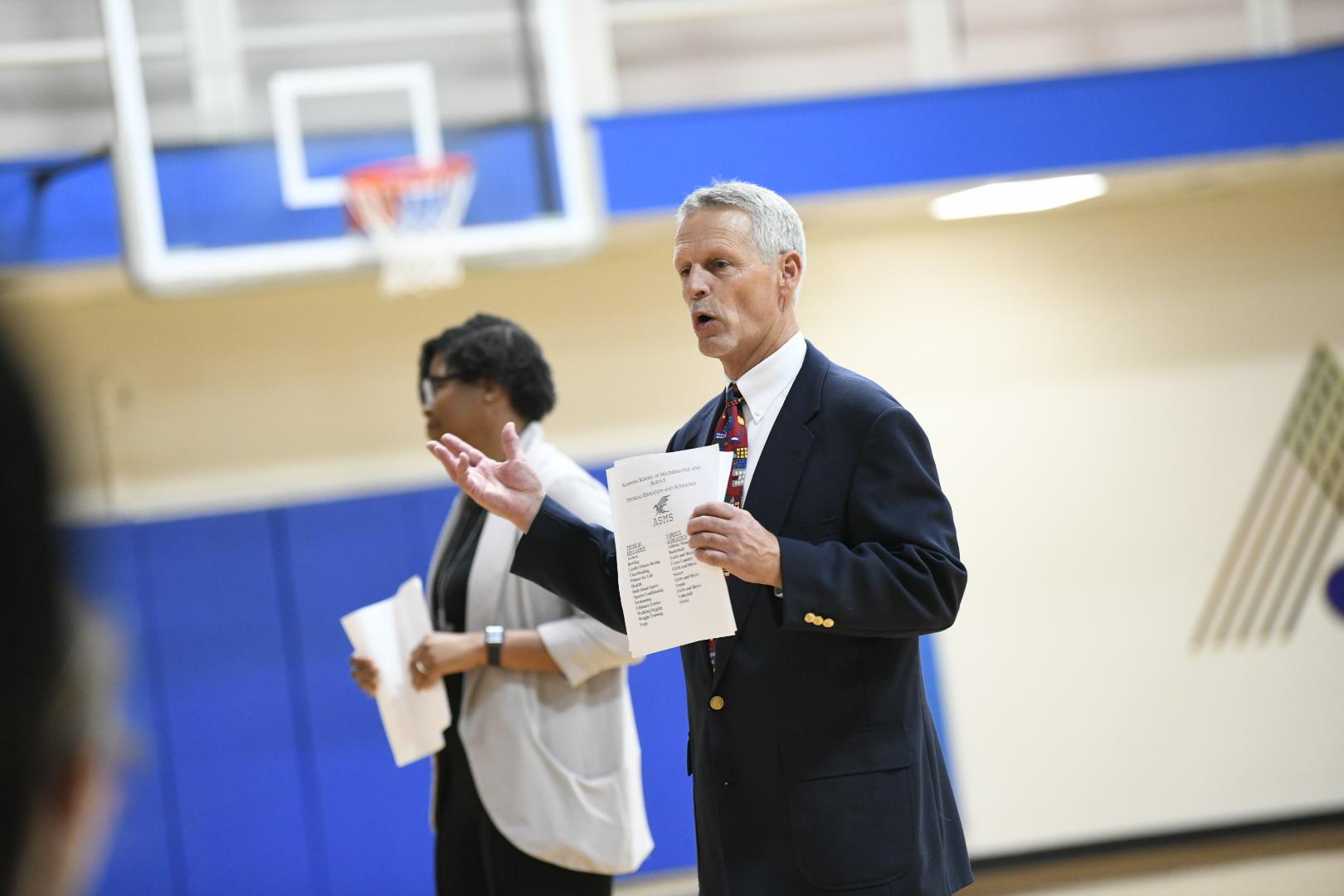 At ASMS, physical health does not have to take a backseat to classroom studies. Nearly half of all ASMS students participate in a varsity sport. In addition to varsity sports on campus, a popular intramural program gives students a great physical outlet to balance their academic work. Intramural sports include dodgeball, volleyball, flag football, and ultimate frisbee. Teams representing residence halls compete against each other throughout the year. The ASMS Pep Squad, very similar to cheerleading, also helps to create school spirit for all athletic events.

Boys Varsity Teams: Basketball, Cross Country, Tennis
Girls Varsity Teams: Basketball, Cross Country, Tennis, Volleyball
Intramurals: Co-ed Volleyball, Co-ed Soccer
Fitness
ASMS offers a large fitness facility filled with new equipment for students to maintain a healthy lifestyle.