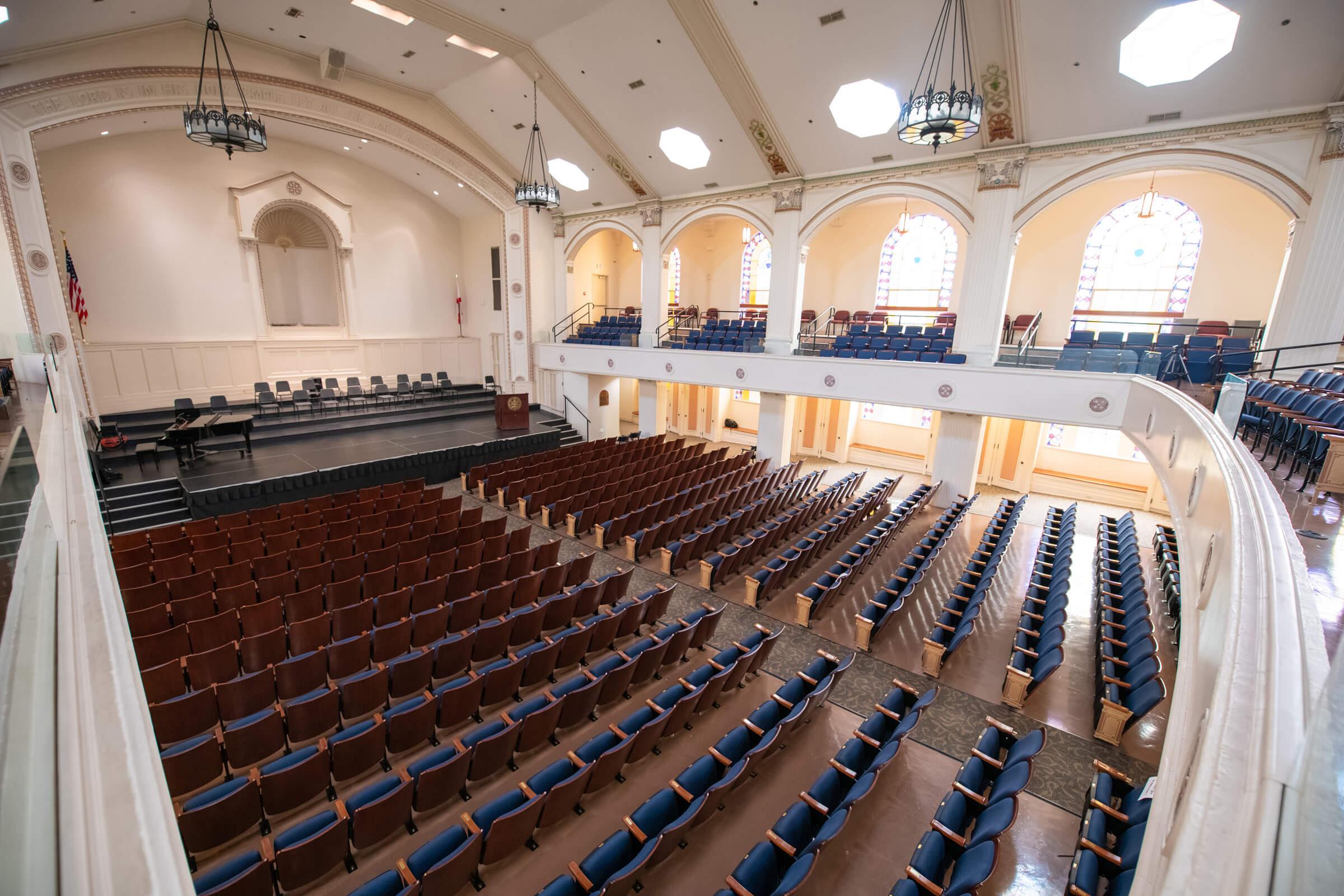 ASMS School Board Members

The ASMS School Board governs the school. The Alabama governor appoints nine of the board's 21 members. Of those nine appointees, seven are appointed to represent congressional districts, and two are appointed to represent the Mobile-Baldwin County area. Although ASMS receives state funding, the school does not fall under the jurisdiction of the state school board. The ASMS School Board employs a president to administer the school.
Pam Doyle / Chairwoman
John Peebles / Treasurer
Jo Bonner / Member
Daniel Boyd / Member
Terri Collins / Member
Daniel Commander / Member
Danny Garrett / Member
Sharon Magee / Member
Angela Martin / Member
Tim Melson / Member
Arthur Orr / Member
Chris Roberts / Member
Rhinnie Scott / Member
Sandra Sims-deGraffenried / Member
John Smith / Member
Finis St. John IV / Member
Larry Turner / Member - former ASMS President
Bragg Van Antwerp / Member
Daniel Wims / Member
Mike Windom / Member
Thad Wheat / Member - ASMS Class of 1996
View Meeting Minutes
---
ASMS Foundation Board Members
The ASMS Foundation, a non-profit organization located on the ASMS campus, receives donations from businesses, industries, individuals, and other foundations. The 15-acre ASMS campus sits on the former site of Mobile Dauphin Way Baptist Church, although it has been heavily modified and refurbished. The first students arrived in 1991, while much of the campus was under construction. Since that time, the ASMS Foundation has overseen the renovation of every building on campus as well as the construction of a boys' dormitory and the Ann Smith Bedsole Library.
Mike Windom / Chairman
Kesshia Davis / Vice Chairwoman
Eliska Morgan / Secretary
Ann Bedsole / Member
Carl Cunningham / Member
Jay Doris / Member
Tyrone Fenderson / Member
Keith Foster / Member - ASMS Class of 1999
Steve LeDoux / Member
Steve McMillan / Member
Vaughan Morrissette / Member
Geri Moulton / Member
Debbie Robson / Member
John Steadman / Member
Cheryl Williams / Member
Julia Williams / Member - ASMS Class of 1996
Ricardo A. Woods / Member
Alec Yasinsac / Member