ASMS Alum, Aaron Langham, and his Achievements and Contributions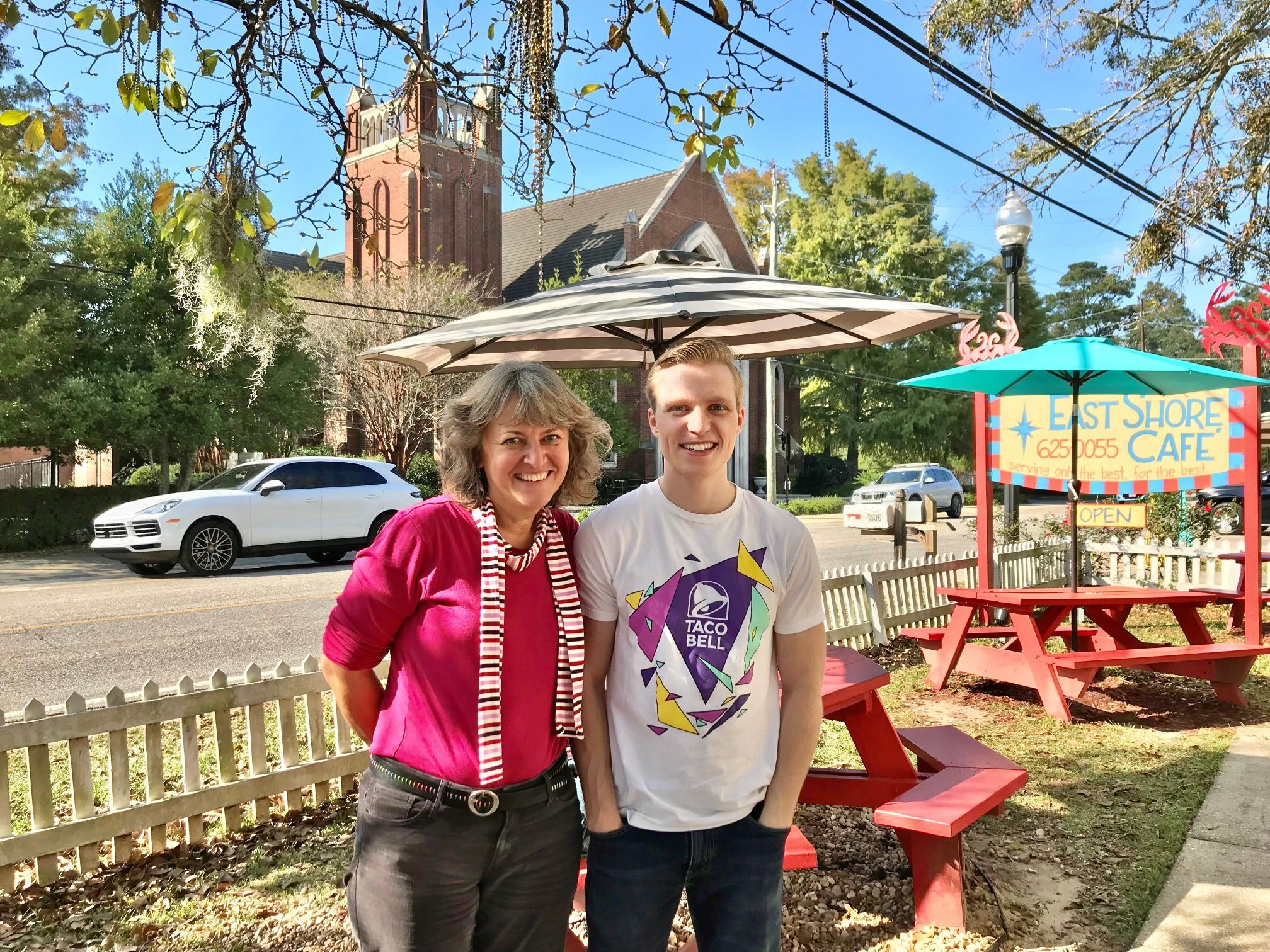 Aaron Langham in an exceptional alum from the Alabama School of Math and Science's (ASMS) Class of 2014. He works in the fields of electrical engineering and computer science and has returned to the ASMS community to advise current seniors through their many endeavors and future challenges ahead of them.
Aaron attended Auburn University after graduating from ASMS, and he majored in electrical engineering with a minor in German. During this time, he also gained an internship with ADTRAN, a telecommunications company, and obtained practical work skills that he could use in the many experiences ahead of him. Aaron eventually decided that he wanted to return to school for his PhD after working in the industry for a few years. This decision brought him to the Massachusetts Institute of Technology (MIT) for his doctorate in electrical engineering and computer science. Before starting graduate school, Aaron found that it seems daunting or inaccessible for many students, and so he is happy to "help empower future researchers and make the field more inclusive."
Elbread Roh, ASMS Class of 2022, is one of these seniors that Aaron has been able to advise. Aaron and Elbread were put in contact with each other through Ms. Muriel Hoequist, the ASMS German instructor, who has taught both of these students in German at ASMS. She noted that she found them to be quite similar in their interests. Ms. Hoequist has been a positive role model for the students and is able to provide them with opportunities they may not have had otherwise. Aaron understands that he was once in Elbread's position, so by being the mentor that many students do not have, he is making sure that Elbread has the same chance for success after high school as anyone else.
When Elbread first reached out, he was pleased to find that Aaron was more than willing to help him with his many questions. Although the topics that were discussed mostly focused on science, technology, engineering and math (STEM), they also discussed college admissions and interview strategies. As Elbread is in the process of writing his own research paper as well, Aaron could provide tailored advice to help guide Elbread through the process. One major takeaway from their exchanges that Elbread notes is for him to, "realize that I shouldn't be intimidated by people in higher-up positions. Chances are, they went through the same things that I've gone through." As Aaron attended MIT, a school Elbread has applied for, he could give Elbread advice on their admissions process and provide tips that are specific to that institution. Elbread comments, "I think a lot of people in my generation are caught up with worrying about which undergraduate school they want to go to. … However, I feel like Aaron provided an alternative experience, where he wasn't able to go to [his dream] undergraduate school; yet he still worked hard, overcame boundaries, and made his way to MIT for grad school."
Aaron has been an inspiration to not only Elbread but many other high school students who are looking to travel down a path similar to what he has gone down. ASMS has given Aaron a sense of independence and confidence many people do not gain until attending college, and this has aided him in applying to universities, to starting a full-time job, and to even PhD study.
Aaron wants to let current ASMS students know that "you can do it." He articulates, "Try your best to figure out what you want to do with your hard-earned education, but don't be too hard on yourself if it isn't as straightforward as you want it to be." Although it might have taken Aaron longer than he would have liked to understand what he wanted out of his career, he is happy to say it was a learning experience for him.
Story by Lex Mroczko, ASMS Sophomore