ASMS Alumnus Joe Montefusco (Class of 2007) Officiates Wedding for Fellow Alumnus and Friend Travis Ebert (Class of 2007)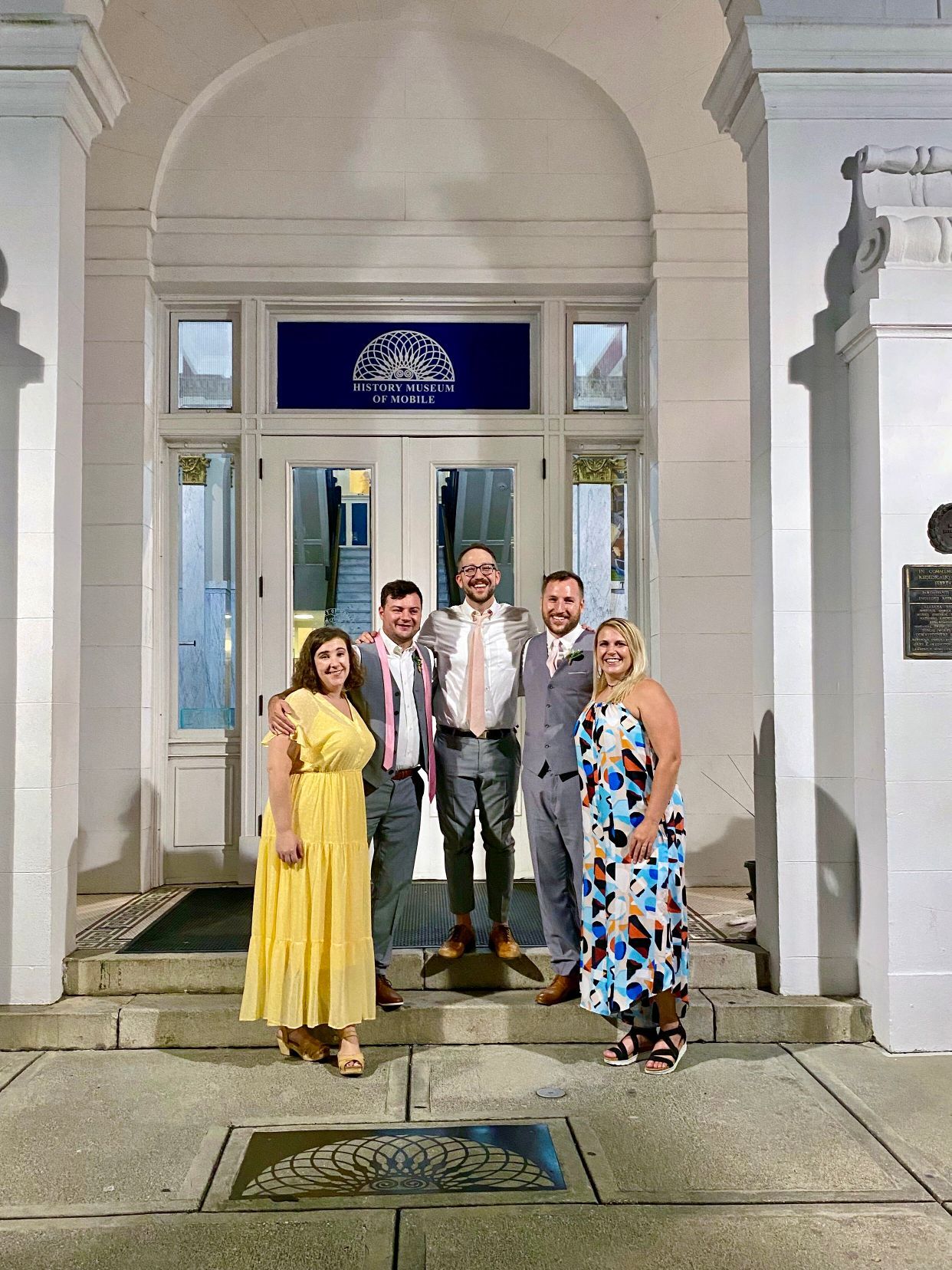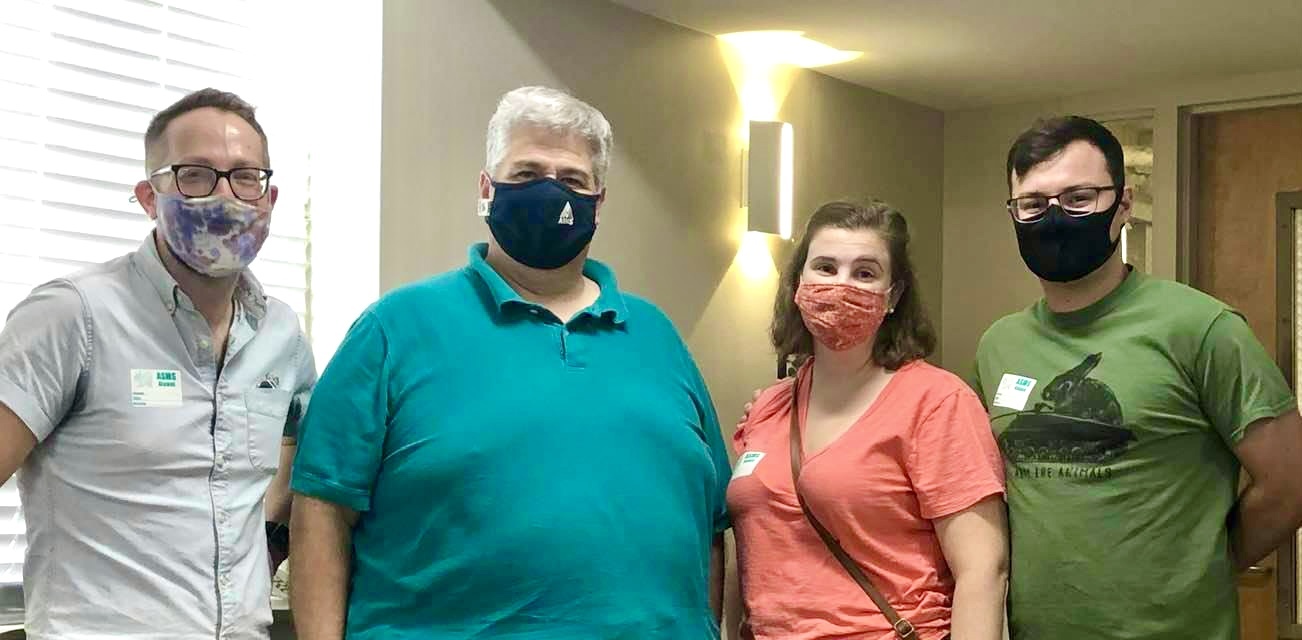 ASMS Alumnus Joe Montefusco (Class of 2007) recently officiated the wedding for fellow ASMS alumnus and friend Travis Ebert (Class of 2007). Ebert wed on August 14, 2021 in Mobile, AL. With the wedding taking place so close to ASMS, Joe and fellow alumni Kalen Meshell (Class of 2008) and Richard Meshell (Class of 2007) took some time to drop by the campus prior to the wedding event!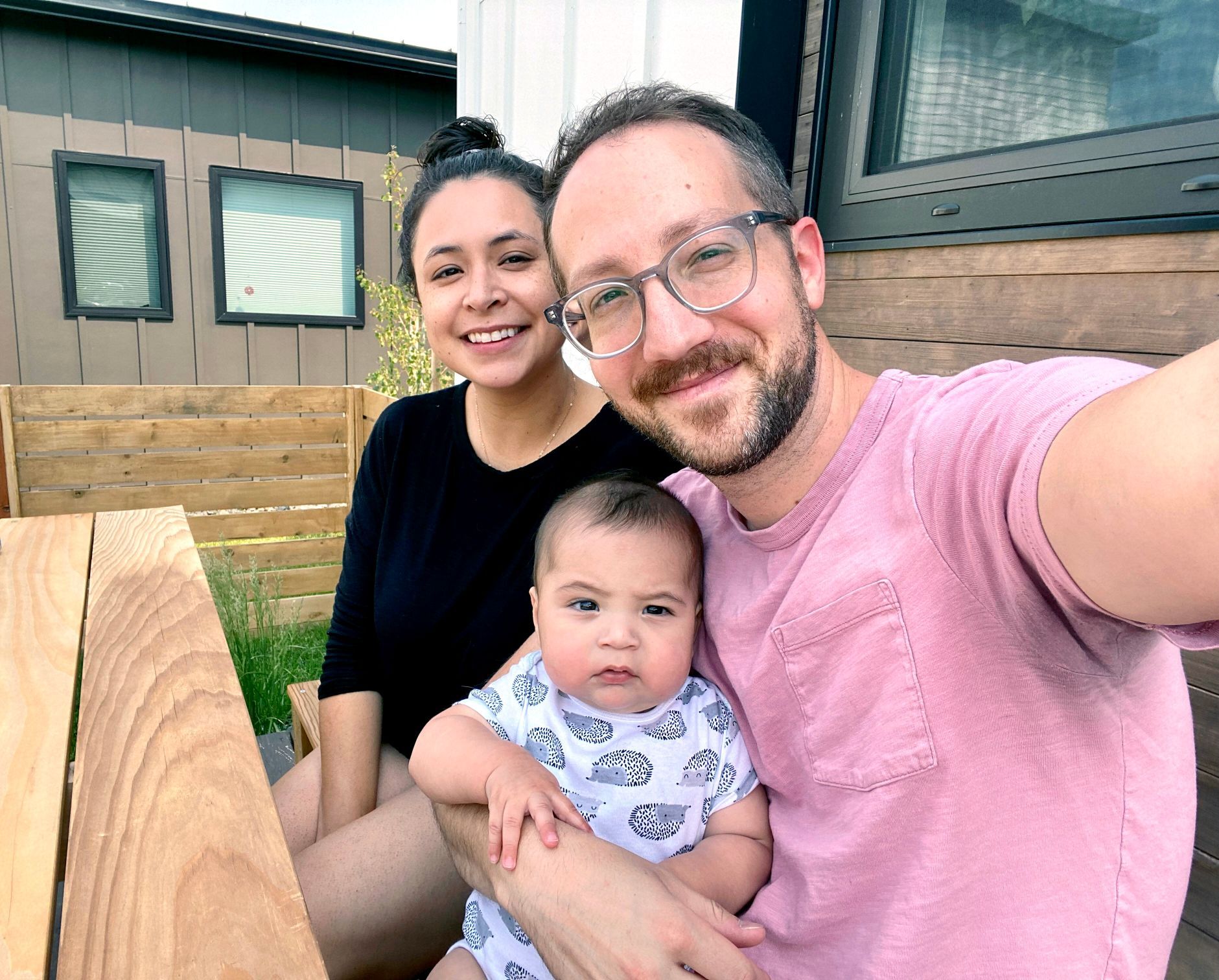 Today, Joe Montefusco (Class of '07) is a creative director and brand designer living in Atlanta, GA with his wife and fellow alum, Elena Nava-Montefusco (Class of '07), their beagle Ollie, and their new baby Henry. After graduating from ASMS with a distinction in fine art, he attended Auburn University where he received his bachelor's degree in graphic design. He spent the next five years living in Washington DC, Mobile, and Birmingham working for various brand and advertising agencies until he settled in Atlanta in 2015.Most recently, Joe spent nearly 5 years working as a brand designer and art director for the tech company, Mailchimp. He now works for the startup, MURAL, where he leads brand design operations and strategy.
Joe's wife Elena received her undergraduate degree in Biology from the University of Alabama and her master's degree for physician's associates from Lincoln Memorial University. She now works as a PA at an urgent care in Atlanta.