ASMS Student Interviews Governor Kay Ivey for School Leadership Project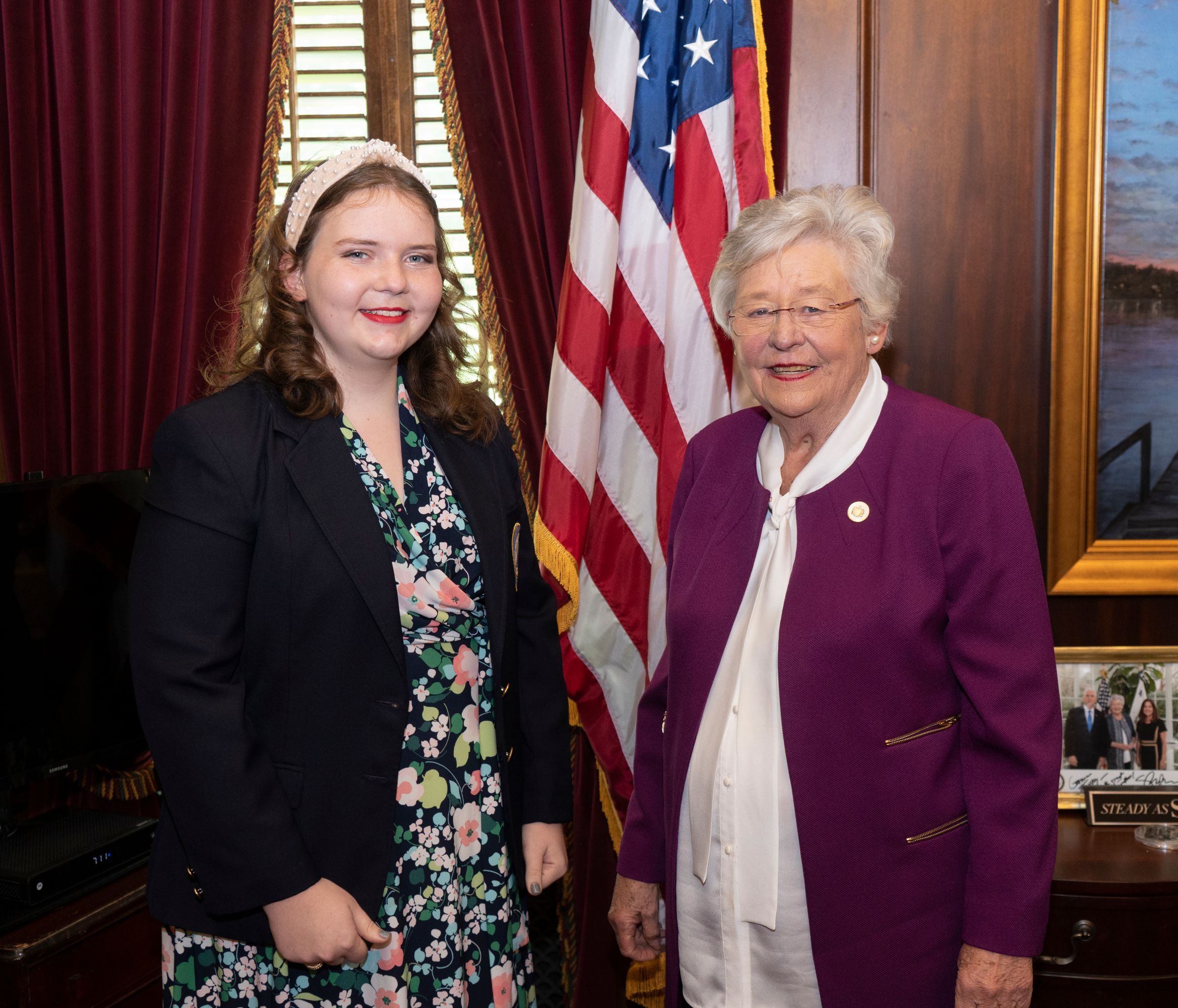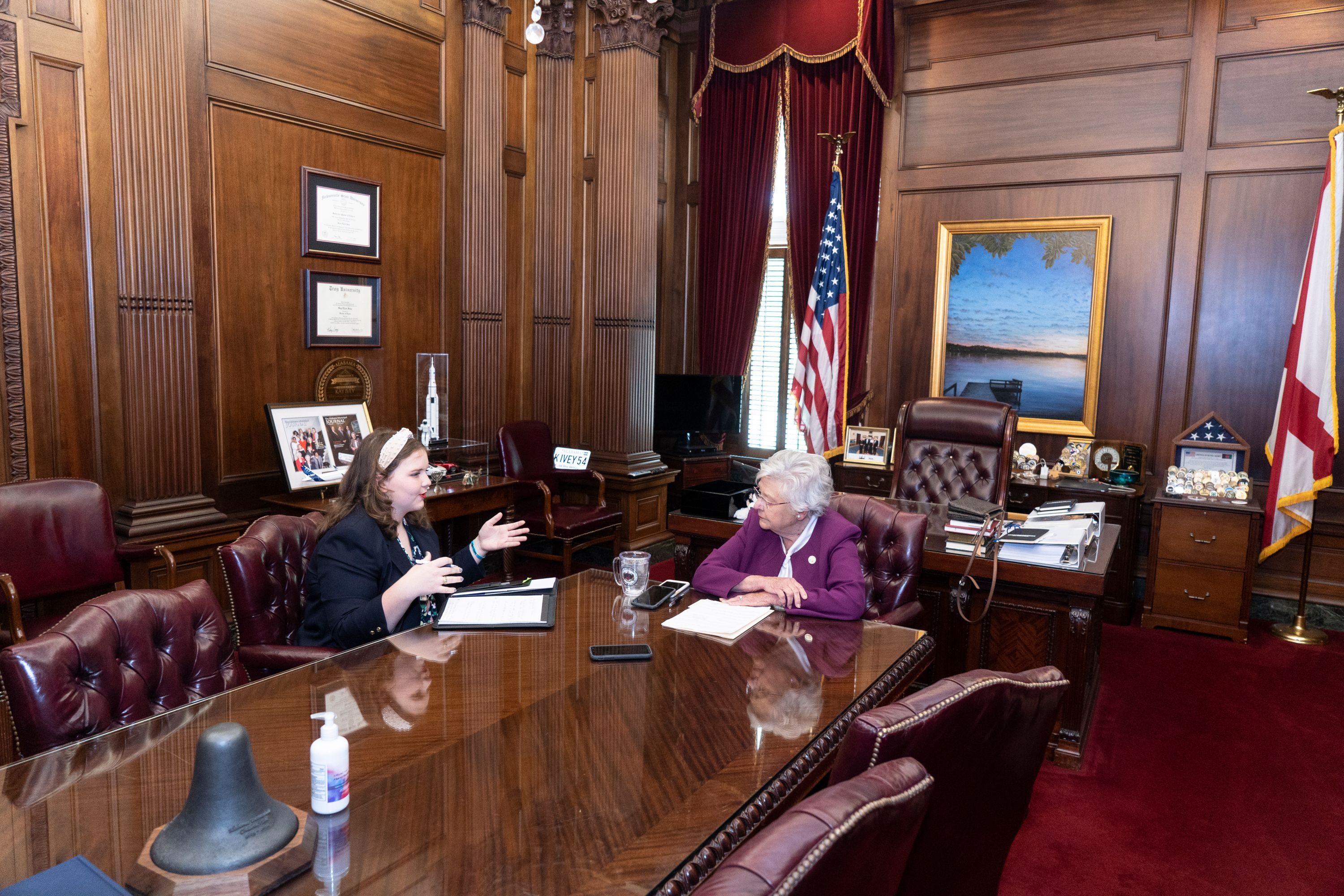 Emily MacDonald, a senior at the Alabama School of Mathematics and Science (ASMS) from Falkville, AL, was selected to participate in this year's ASMS Jo Bonner Leadership Academy Program. As part of the program, the participants were tasked with completing a leadership project this school year where they interview a leader of their choosing outside of ASMS. Students were instructed to talk with their chosen leader about their definition of leadership, approach to leadership, and leadership experiences. Emily reached out to Governor Kay Ivey's office to see if she might be able to interview the governor for her project, and the governor's staff agreed to set up the opportunity!
Emily interviewed Governor Ivey on Friday, September 24.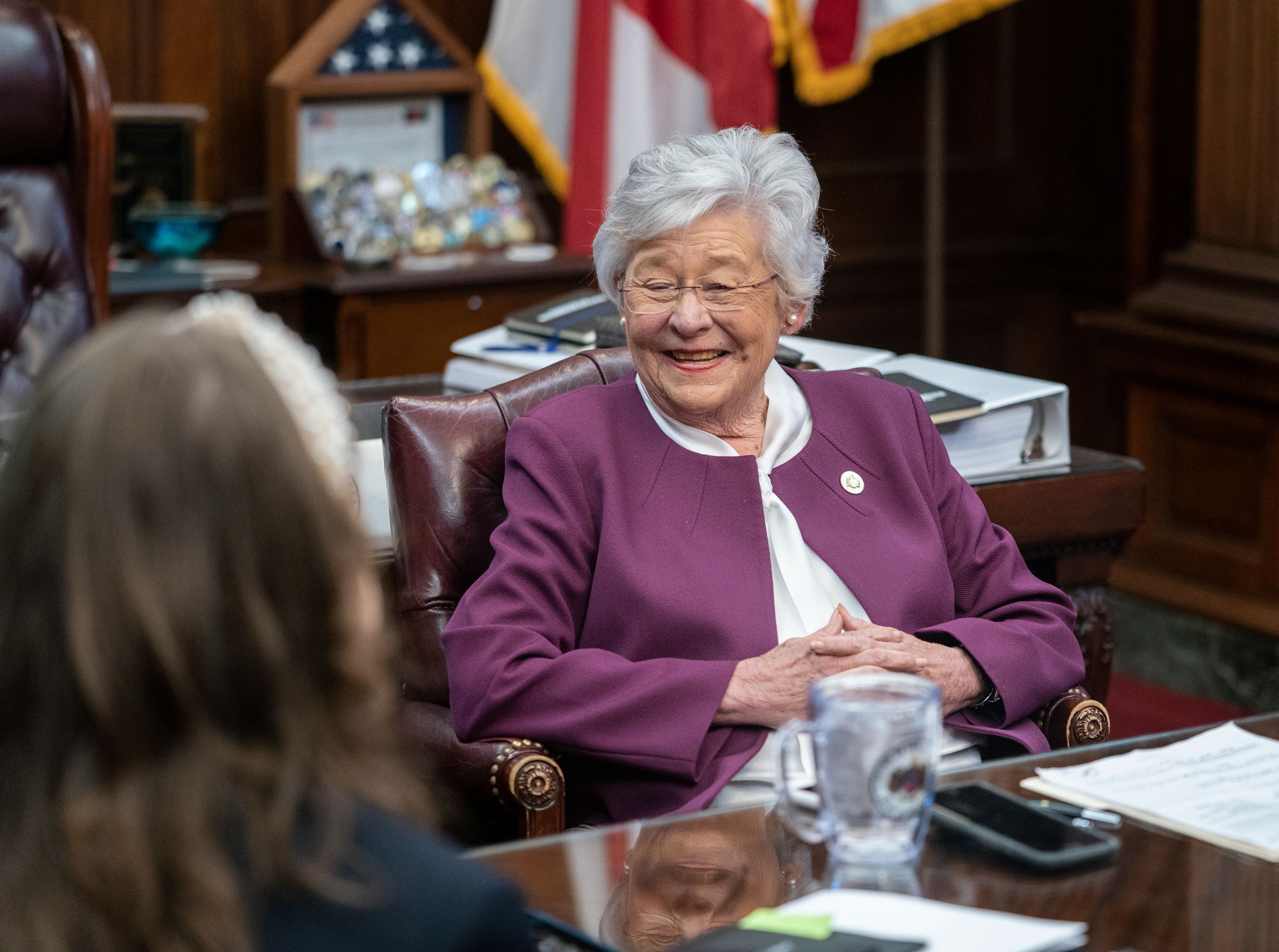 "One of the things that meant the most to me was that I could tell how much Governor Ivey valued our conversation. I noticed that she took time to personally prepare her answers to my questions in her own words and handwriting, so she could share with me during the interview. It showed me that she really cares about the citizens of Alabama on an individual level," said Emily.

When asking the governor about her all-time favorite leadership position she has held during her lifetime, Emily noted that Governor Ivey selected her current role as governor of Alabama.
"As governor, you have the latitude to initiate solutions and the ability to convene people to discuss those solutions," said Governor Ivey.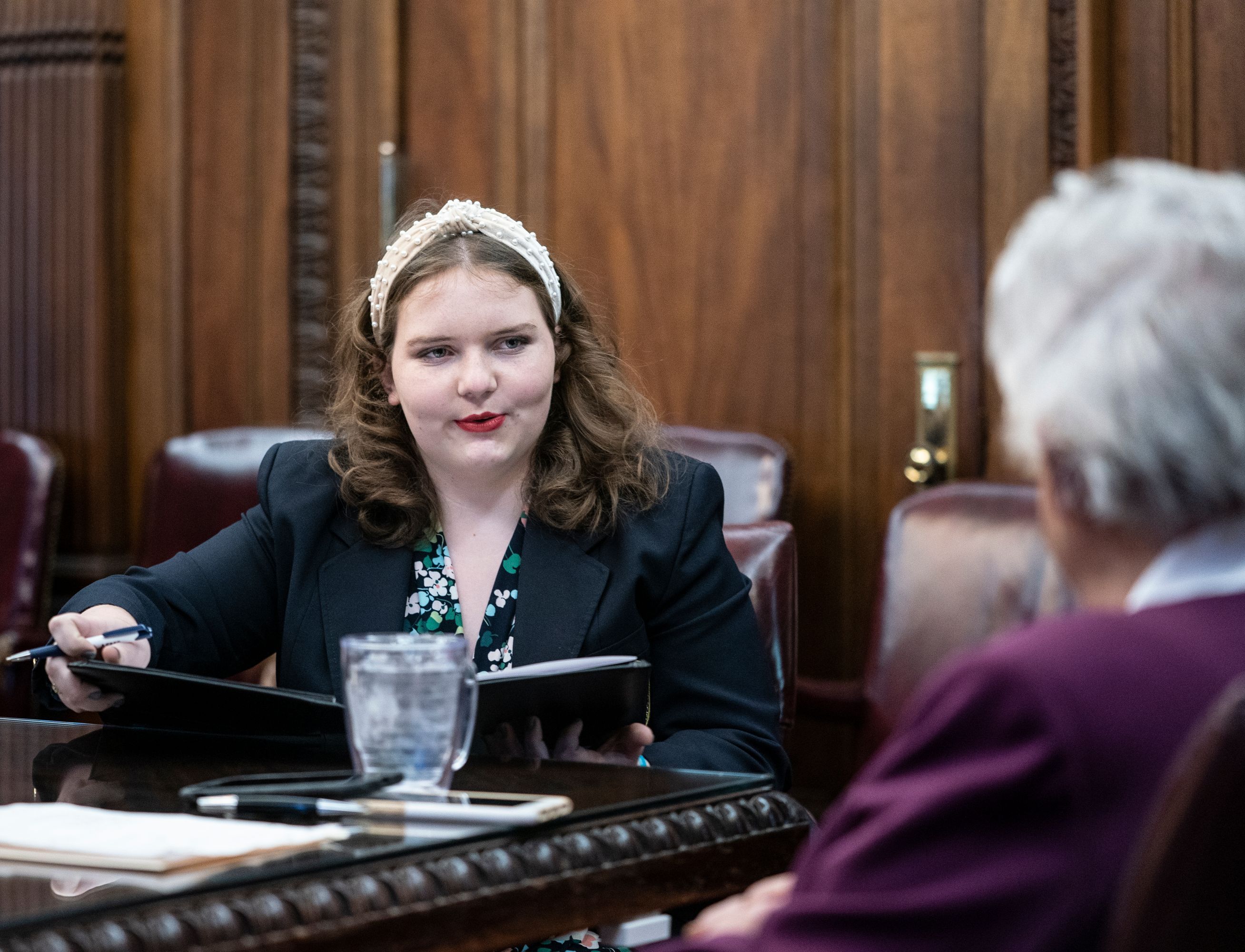 Emily also talked with the governor about her leadership style. Emily explained that the governor engages in group-centered leadership and focuses on strong communication to keep everyone in the know as much as possible. Governor Ivey even shared with Emily that she will take the time to meet with every legislator one-on-one (140 in all) when important pieces of legislation are being voted on.
"For my own leadership at ASMS, I learned from Governor Ivey the importance of being intentional with communication, and it is something I plan to apply to my role as a Peer Advisor at the school to keep my hall members more informed," shared Emily.

Emily expressed that other memorable moments from her interview with the governor included seeing the governor's Chief of Staff, Congressman Jo Bonner, who remembered Emily from the JBLA retreat in August. Emily and her parents were also able to take photos with the governor at the conclusion of the interview, and the governor gifted each of them with a special lapel pin.
"I was able to thank the governor for being dedicated to education in Alabama and for supporting students like me at ASMS. I even invited her to come visit our campus!" said Emily.