ASMS Students Excel in National CyberPatriot Competition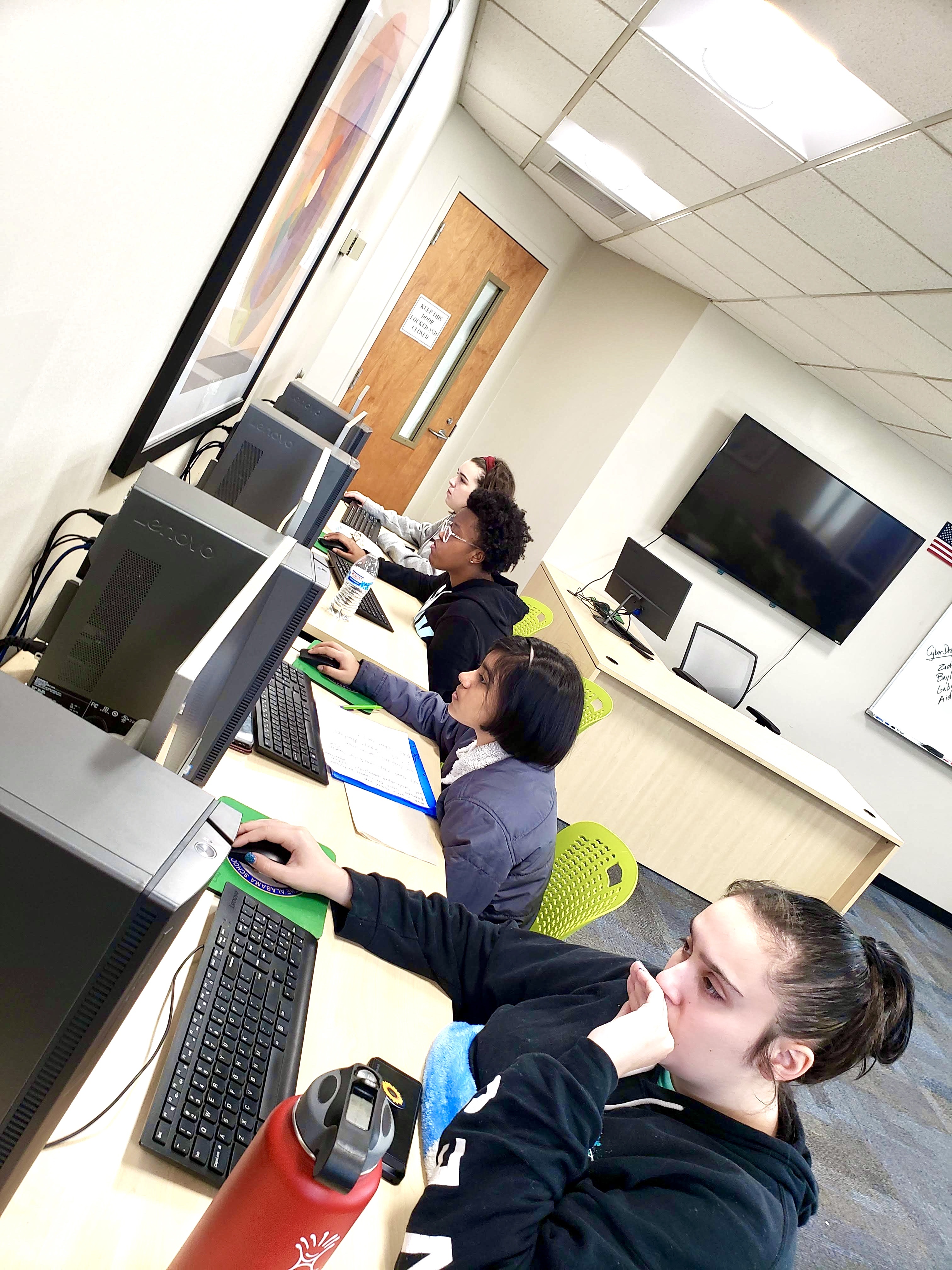 Alabama School of Mathematics and Science (ASMS) students have achieved great success at the state level of the national CyberPatriot competition. CyberPatriot is the Air Force Association's (AFA) National Youth Cyber Education Program. The program was created to inspire students to pursue careers in cybersecurity or other science, technology, engineering, and math (STEM) fields.
Students are challenged to take on the position of newly hired IT professionals by managing the network of a small company. They compete in online rounds from October to December, finding and fixing cybersecurity vulnerabilities in a set of virtual operating systems. In addition, competitors complete a networking quiz and packet tracer challenge. After the first two rounds, teams are divided into three tiers for the state round based on their performance: platinum, gold, or silver.
Last school year, ASMS students competed for the first time, and the CyberDragons team placed third in the gold tier for Alabama. This year, three teams were chosen to compete in the state round on December 8, 2019: CyberDragons, CyberDragons2, and CyberDrakainas – our first all-girl team. Each team performed exceptionally well.
The returning CyberDragon's team progressed to the top platinum tier this year. They scored in the top 5% out of over 4000 competing teams and will be one of four Alabama platinum tier teams (out of 18 teams initially) that progress to the semifinals. ASMS students on this team include Baylee Keevan, Zach Davis, Gaby Lohning, and Aidan Anderson.
Representing ASMS for the first time this year, CyberDragons2 performed admirably, placing in the top ten of the Alabama gold tier. Students on this team include Christian McKinnon, Oscar Presnall, Lena Tran, and Kenneth Womble.
Finally, the CyberDrakainas, competing in the silver tier, placed first in the state of Alabama. They will also proceed to the semifinal round. Team members include Madisson McMichael, Dipanjali Nandy, Marissa Swindle, and Marcella Todd.
"I am so proud of these students that came in to compete on four different Sundays for up to six hours. They demonstrated exceptional teamwork, focus, motivation, and persistence," says ASMS CyberPatriot coach and computer science faculty member, Deborah Gray.
The CyberPatriot semifinal round will occur January 24-25. If any of the ASMS teams finish as a top team in the nation, they will earn an all-expenses-paid trip to Maryland for the National Finals Competition where they can earn nation-wide recognition and scholarship money.
One thing is for sure, these students are already up to code!