How well do you know ASMS President, Dr. John Hoyle? Read to learn more about him!
By: Ava Frost, Senior from Gadsden, Alabama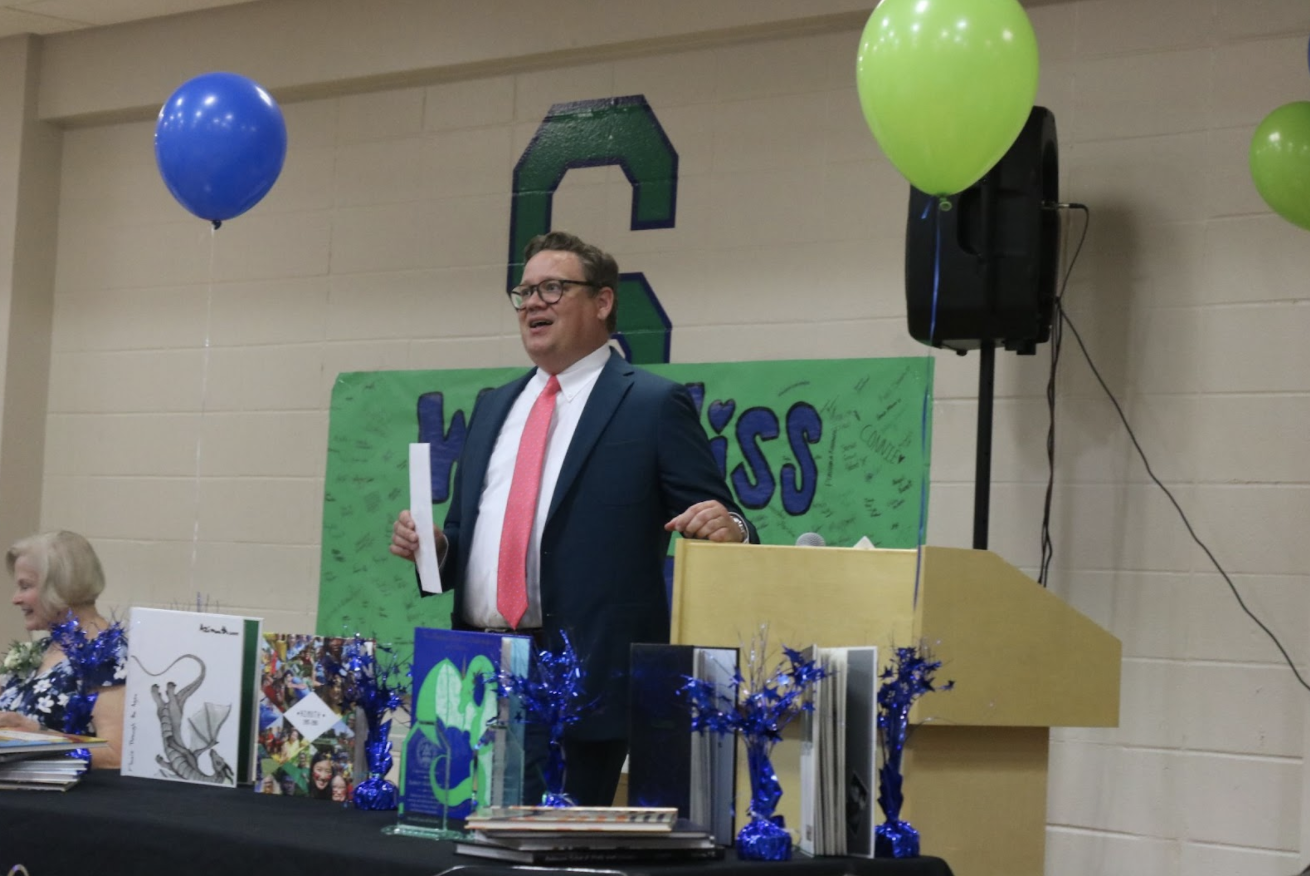 Dr. John Hoyle has served as ASMS President since 2019. He served as Interim President in 2018 and has worked at ASMS for over 15 years in professional roles ranging from public relations to teaching to admissions. However, how well do you really know Dr. Hoyle? Do you know his spirit animal or favorite sports team? Now you do! As time dwindles for our class of 2022, here are 22 fun facts about our President!
1. He is not home enough to have any pets, but if he could, he would want a turtle, a fish, or a dog.
2. Favorite place he has traveled? Hawaii!

3. His favorite food has GOT to be the spicy tofu and rice from Rice Asian Grill and Sushi Bar in Mobile.
4. The Grand Budapest Hotel is his favorite movie.
5. When it comes to Coke vs. Pepsi, he's a Coke guy.
6. When Dr. Hoyle goes to grab a hot drink, his order is black tea with oat milk.
7. To him, the best sports team is definitely the New Orleans Saints!
8. His go-to ASMS caf food? Vegan stuffed peppers or baked sweet potatoes.
9. If he could take any elective at ASMS, it would have to be Flight Studies with Dr. Irby!
10. Given a plane ticket to anywhere, he would go back to Hawaii.
Dr. Hoyle took this photo when he was last in Hawaii!
11. Favorite pizza topping? Mushrooms.

12. During quarantine, he binge watched Magnum P.I., picked up Pickleball, and cleaned West Campus with Mr. Barry to prepare for the Makerspace!
13. His spirit animal is a roach. – "They're always around, and even if you step on them, they always get back up!"
14. His favorite book is A Confederacy of Dunces by John Kennedy Toole. He is also an avid reader of magazines, his favorite being Car and Driver.
15. Pancakes or Waffles? Any kind of pancake will do.
16. His favorite restaurant in Mobile is The Hummingbird Way Oyster Bar – close to campus!

17. He will always choose the beach over the mountains!

18. The auditorium is his favorite place on the ASMS campus – "it is absolutely stunning."

19. If he could be the speaker during assembly, his topic would be on some sort of environmental topic, such as better recycling habits.
20. If he could be in an ASMS club on campus, he would be a member of Allies Club and Recycling Club.
21. You can find him playing Pickleball, gardening, and visiting his mom in New Orleans in his free time.

22. A big obsession of his as a kid was cool-looking cars, such as the Porsche 911.
ASMS is very grateful for Dr. Hoyle and all that he has done for the community through his leadership these past few years!