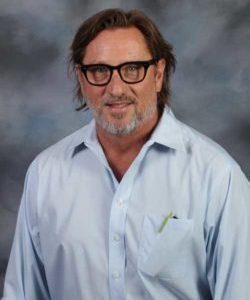 Biography: Mr. Kickliter is a third generation teacher. His parents were artists who worked in Design and Education. Mr. Kickliter believes the study of art can be both enjoyable and a rigorous intellectual inquiry into ideas that influence history.
Professional Areas of Expertise: Painting, Art History, Semiotics, 20th Century Philosophy
Certifications: Post-baccalaureate Studies: Printmaking at Penland School of Crafts, North Carolina. Metal Working and 3D AP Studio Development at Columbia College, Chicago. Paper & Book Intensive, Run by University of Alabama and University of California, Santa Barbara - Camp Whittier California. AP Studio Art - 2D Design, Drawing, and 3D Design Certification, AP Art History Cerification, Oglethorpe University, Ga.
Awards and Honors: 2011 Awarded: Mobile Art Council, Art Teacher of the Year, Mobile Al