ASMS Breaks Ground on New Science Research Center and Launches Capital Campaign Celebrating 30 Years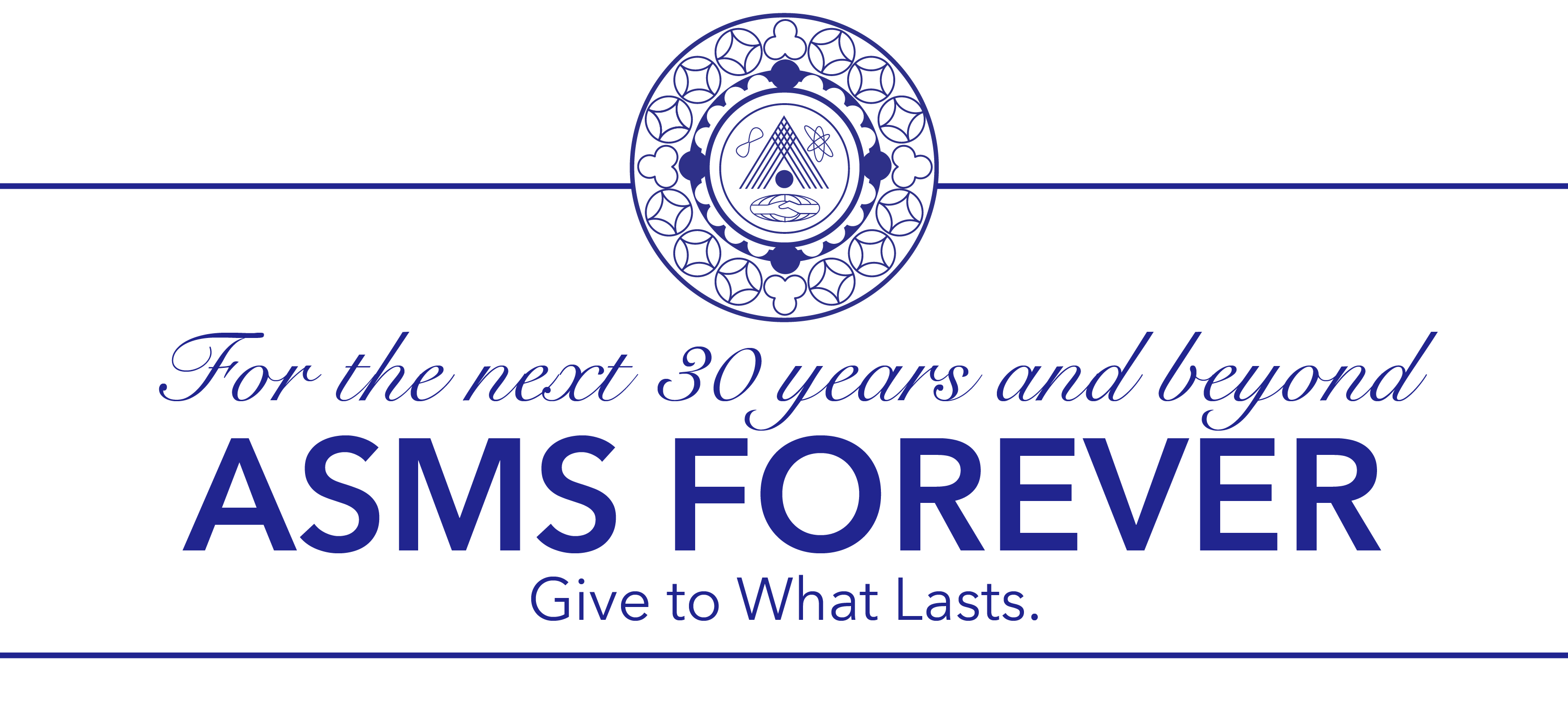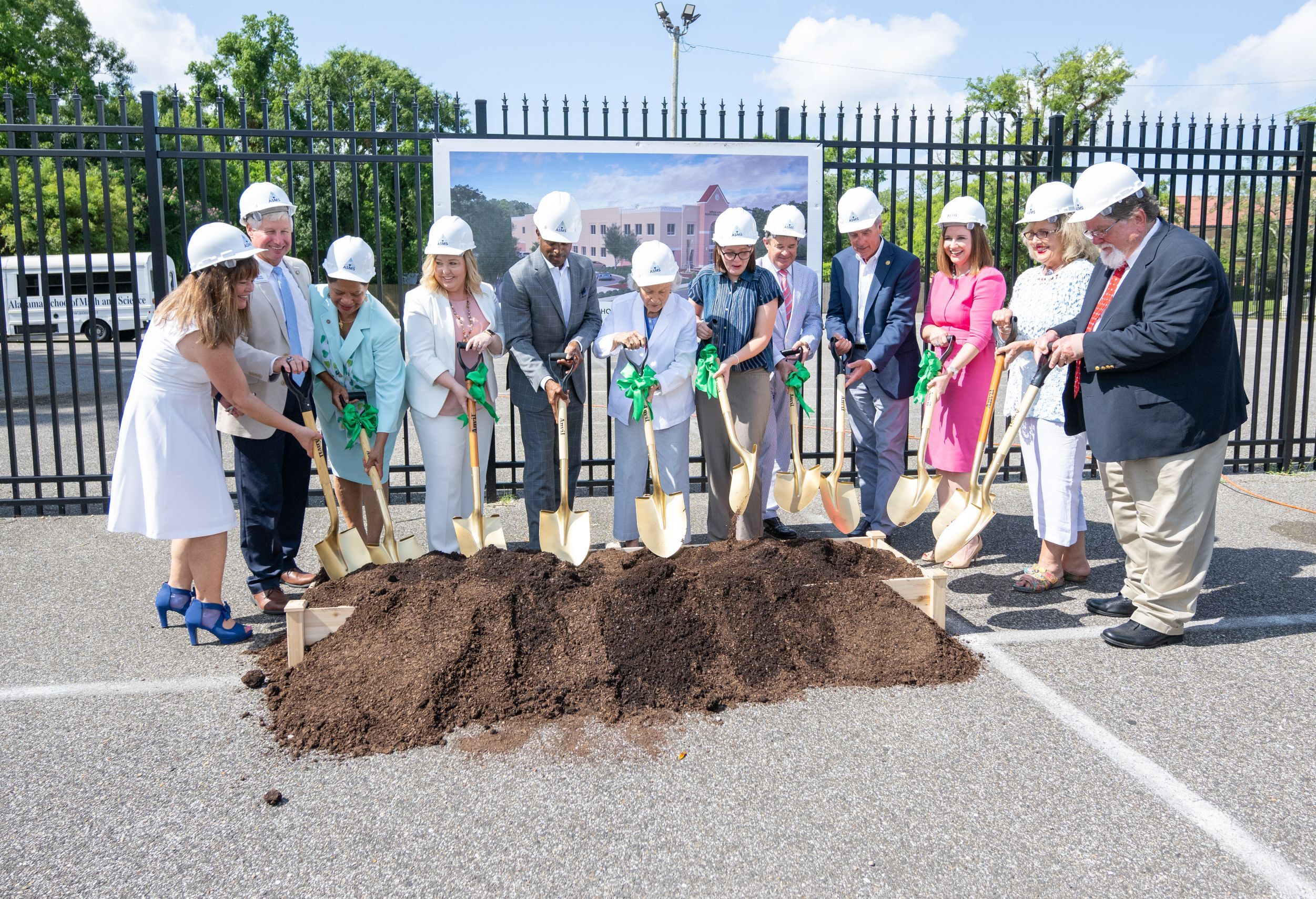 Mobile, Ala. – The Alabama School of Mathematics and Science is expanding their footprint in midtown Mobile with the construction of a new Science Research Center named after famous Alabamian and "the father of biodiversity," Dr. Edward O. Wilson. The school held a groundbreaking ceremony at the future site of the Wilson Science Research Center in the parking lot along Ann Street and Caroline Avenue. ASMS also publicly announced the launch of the ASMS FOREVER capital campaign to fund the building and celebrate the school's 30-year anniversary.
The world class 32,000 square foot facility has been designed to significantly enhance opportunities for ASMS students to conduct research and participate in cutting edge learning experiences. With access to upgraded classrooms, state-of-the-art laboratory equipment, innovative technology, research rooms, and collaboration spaces, the new building will position ASMS students to stand out in increasingly competitive college admissions processes and to ultimately become the next generation of leaders who help solve the world's most pressing challenges.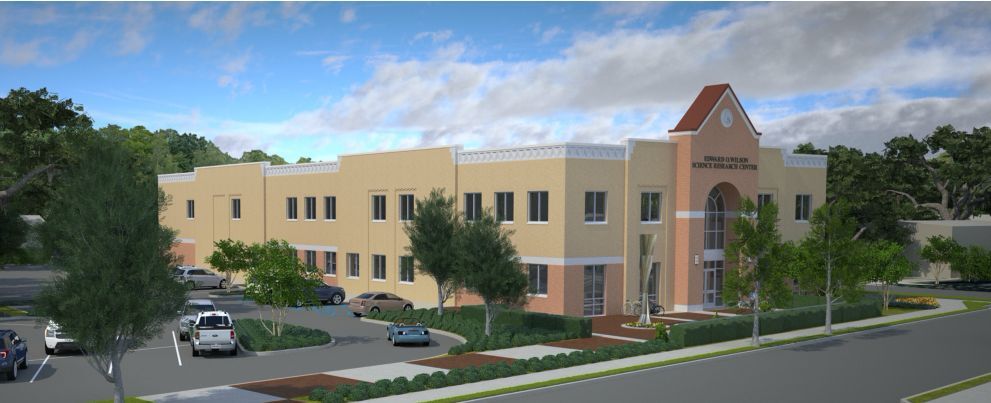 ASMS President, Dr. John Hoyle, described the building and campaign in this way: "The Wilson Science Research Center is our continued commitment to transforming the landscape of education in Alabama and changing student outcomes forever. Because that is what our graduates will tell you. ASMS changed their lives forever. As we enter a 30-year celebration of ASMS, we are looking back at the school's lasting legacy and looking forward to its forever future with this new building becoming part of our story."
As an institution that serves students from across Alabama, the naming of the building after Dr. Wilson is meant to reflect the potential of ASMS students to become distinguished Alabamians, scientists, and leaders in their fields one day. Therefore, after a recommendation from a school founder, the ASMS Foundation Board voted to name the new Science Research Center after Dr. Wilson to honor his renown as Mobile, Alabama's most famous scientist, to celebrate his scientific work in protecting biodiversity, and to acknowledge the impact of his research on ants.
The school has raised around $10.5 million of its $15 million goal in the silent phase of the campaign. With the public launch of the ASMS FOREVER capital campaign, the school is embarking on a bold pursuit to fund and build the facility within the next 2 years. Construction is expected to begin this summer, and the expected completion date is fall of 2023 or spring of 2024.
According to ASMS Vice President of Development, Dr. Samantha Church, there are many opportunities for businesses, non-profits, and foundations to contribute to this project, including naming opportunities in the building. Those who wish to give to the campaign, donate resources, or partner with the school should reach out to Dr. Church (schurch@asms.net). So far, the following partners have contributed to the capital campaign:
Alabama Power Foundation
ASMS Foundation
Ben May Charitable Trust
The Caring Foundation
Crampton Trust
Daniel Foundation of Alabama
J.L. Bedsole Foundation
Regions Foundation
State of Alabama
Thompson Engineering Foundation
United Bank Charitable Foundation
Honorable Ann Bedsole
Dr. Titus Barik – Class of 2000
Elysia Lock – Class of 2000
Dr. John de La Parra – Class of 1998
Darrell Rigsby - Class of 2003

###
The Alabama School of Mathematics and Science is the state's only fully public and residential high school for sophomores, juniors, and seniors seeking advanced studies in math, science, computer science, and the humanities. ASMS is a research-focused learning community committed to innovation, interdisciplinary collaboration, and diversity with an aim to empower motivated Alabama students to improve their community, state, and nation. Tuition, room, and board are free. Learn more at asms.net
Learn More
---