ASMS Students Participate in 2020 Election Night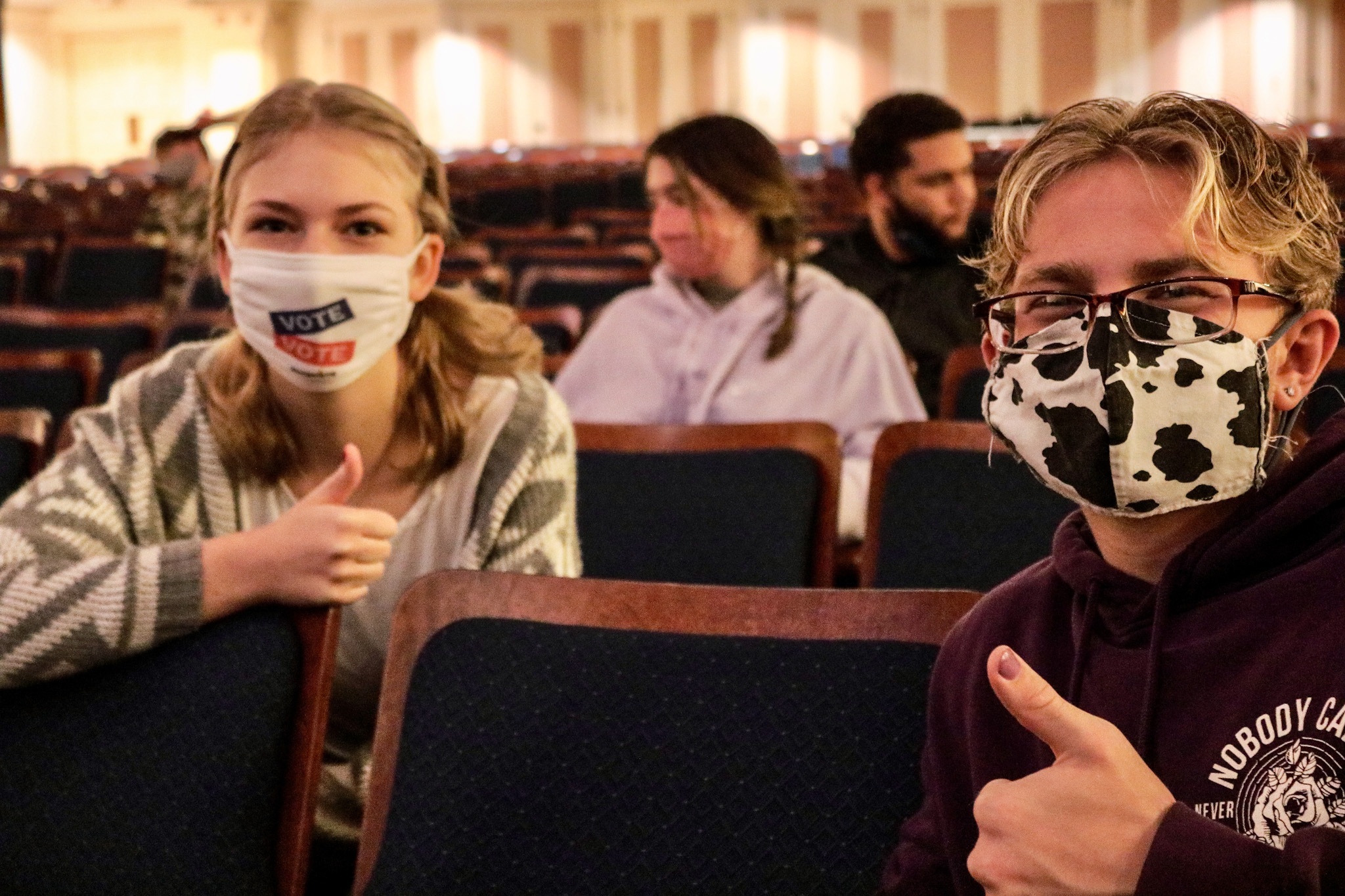 In the weeks leading up to the election, the ASMS campus was buzzing. As a politically minded student body, the biggest news on campus was which presidential candidate was ahead in Florida. Although finals week was nigh, students just could not sit idly by and watch from the outside. One thing about ASMS students is that we love to be involved!
Fortunately for us, in conjunction with Dr. Palazzini, the ACLU (American Civil Liberties Union) Club was able to hold a live watch party on election night. Posting up in the auditorium, all students were invited to come watch the polls as the results were coming in live. Not only were students able to watch one of the most important elections of our lives in real time, but Dr. Palazzini gave us true insight and commentary on what we were really looking at.

Before the election, Dr. Palazzini opened up a competition to all seniors which consisted of predicting the winners of the presidential election, senate, and house race. Students were asked to use interactive election map sites in order to predict the winners of each state. Not only was this an exciting opportunity for students to flex their political knowledge, but the first-place winner would receive $200, second place $100, and third place $50. Suffice it to say that students were excited to put these maps together.
During the live watch party, not only were students engaged with the election, but everyone was excited to see maps being knocked out one by one as more states were being called. Unfortunately, as many of us know, the election was nowhere close to being called by 12:00 in-dorm time, and thus we left the auditorium with a sense mystery and anticipation.
With Georgia and North Carolina still not having called a winner, no student has yet to be chosen for the cash prize, but that is ok! Even though no one has received any monetary compensation for their predictions, many students, including myself, left the event with a sense of comradery. No matter what political party we aligned with, we all shared one common interest on that night - the future of our country.
By Barclay Zislin, ASMS senior