My Experience at Brain Camp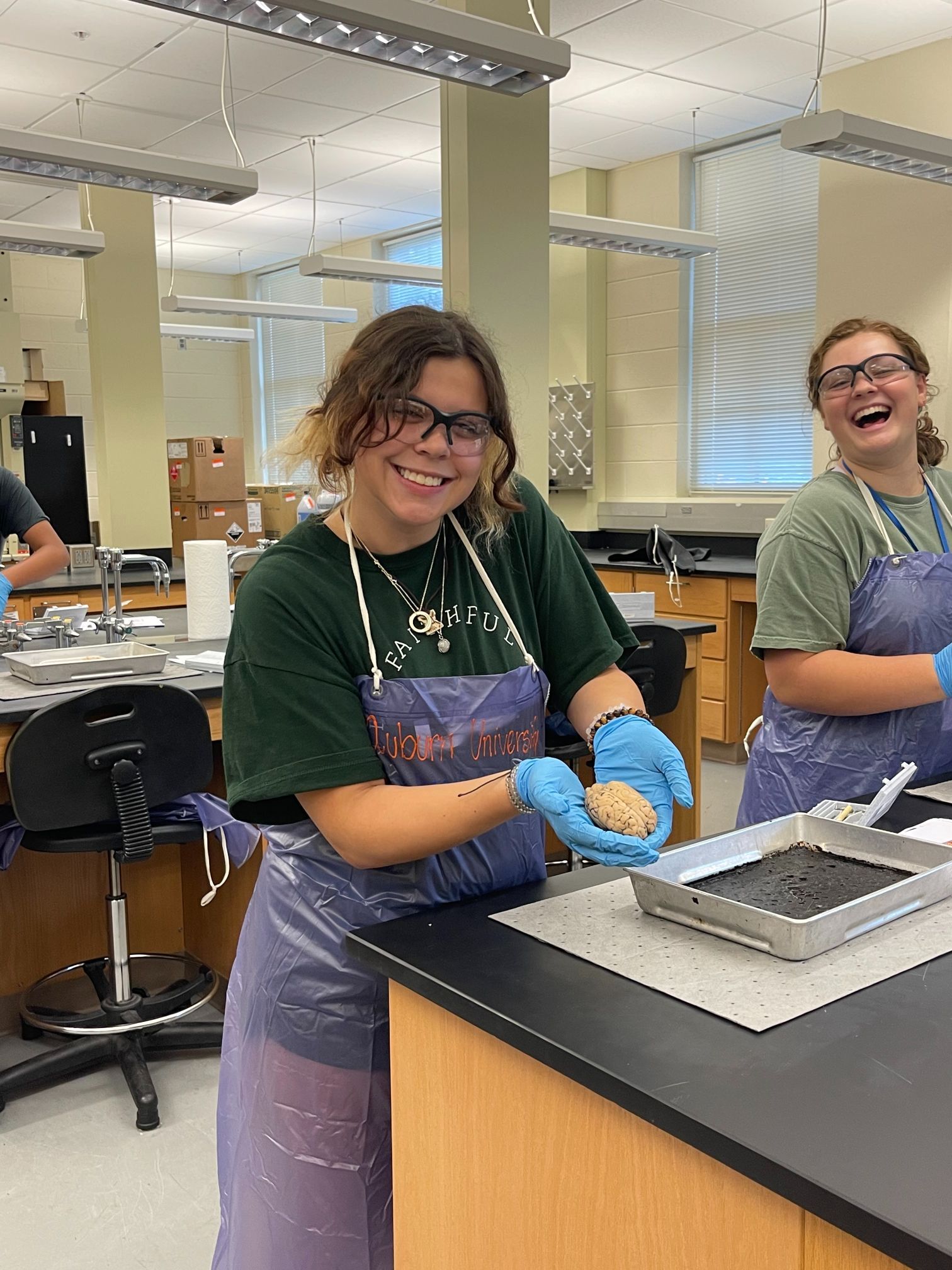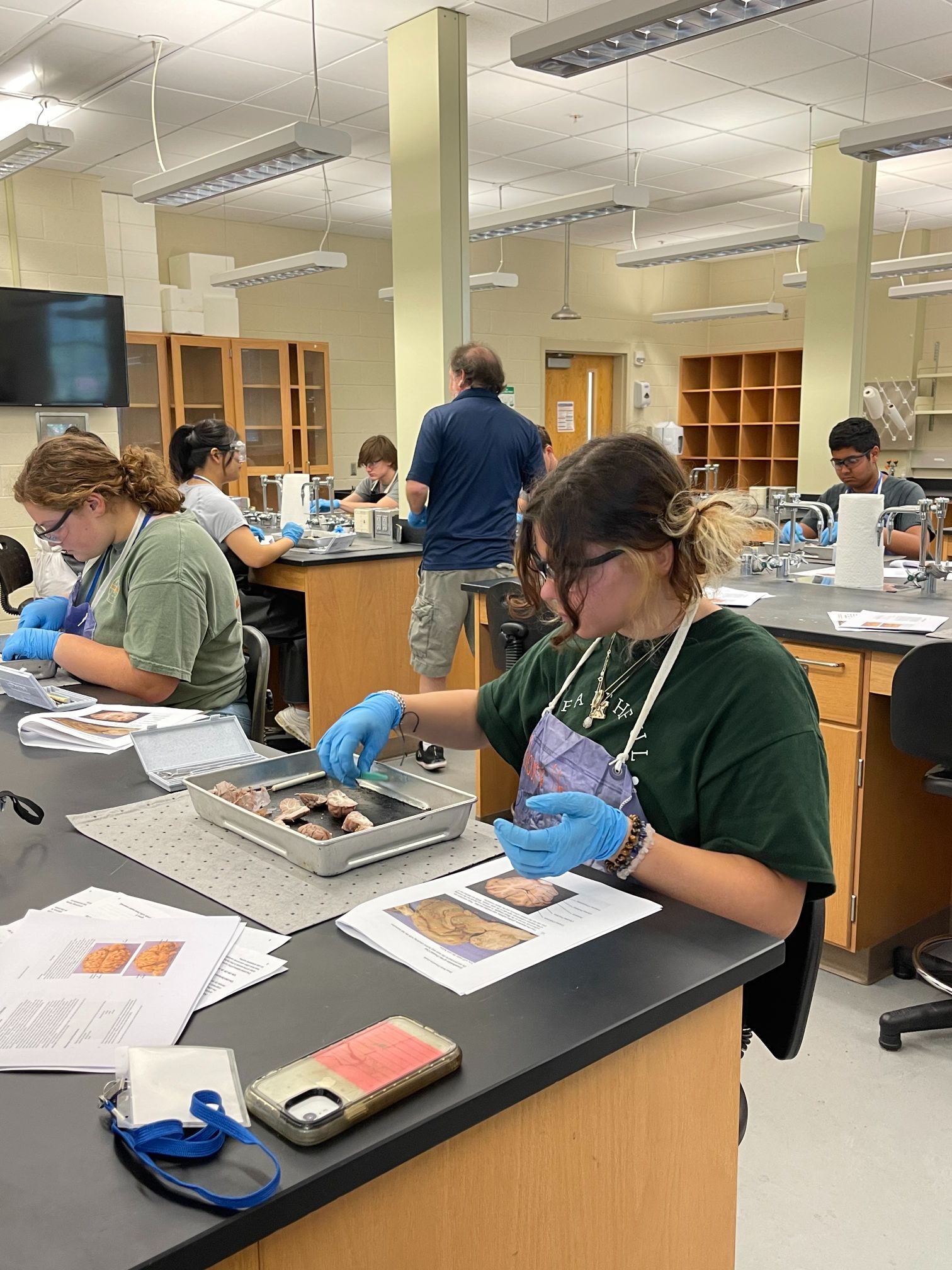 By Grace Jones from Fairhope, AL
This summer I attended a Youth Program at Auburn University called Brain Camp. The program was centered around neuroscience and the study of the brain. It mainly focused on the research side of neuroscience and all of the different branches of the field.
My group attended lectures taught by professors at the university with topics including neuroethics, movement disorders, and diffusion MR tractography. I also had the opportunity to dissect a sheep brain and to visit the anatomy lab at the Edward Via College of Osteopathic Medicine where I talked with second-year medical school students. They showed us the different parts of the human brain on a real human brain! We also learned how to operate different technological devices in the neuroscience research field such as an EEG machine, an eye-tracking device, and an MRI machine.

One of my favorite parts was when I had my own brain scanned in the MRI machine for responses in the motor cortex region of my brain. I was able to overlay the different scans in a software system to see the responses in color and also in a 3D model.
As a rising senior, I am planning on participating in neuroscience research wherever I attend college. I attended this program, so I could better discern if this subject area is right for me, and it helped me realize that it completely is! I want my experience to hopefully inspire other students to step out and discover or confirm what they want to do in college and for their career. I also wanted to share this wonderful program with the ASMS school community!