Outstanding Alumna Sarah Nealy (Class of 2017) Speaks to Current Students at Assembly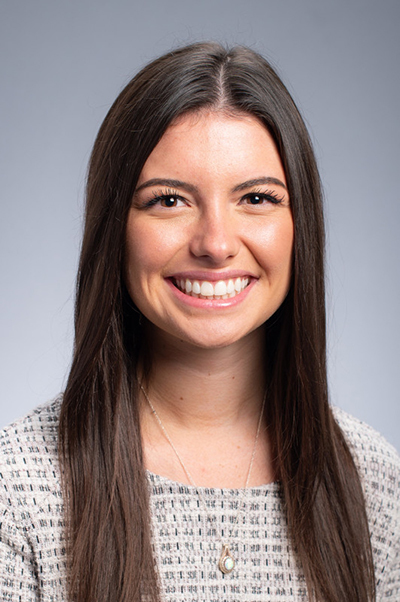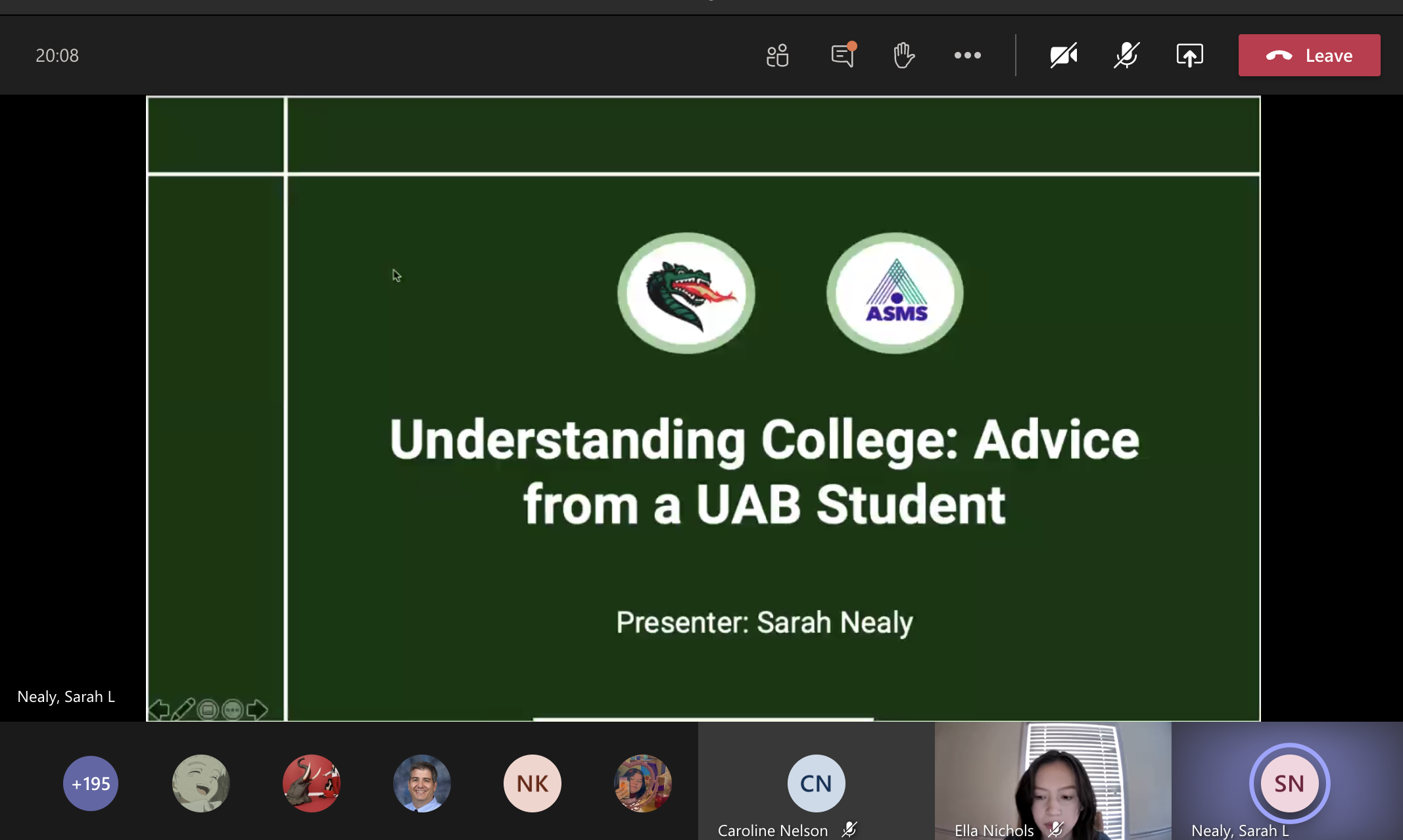 Sarah Nealy is an outstanding ASMS alumna from one of our more recent graduating classes. Prior to attending ASMS, Sarah grew up on a farm in Fairhope, Alabama. Since graduating from ASMS in 2017 with a distinction in biology, she has already made quite a name for herself, including publishing a paper as the first author in RSC Advances and receiving the prestigious Barry Goldwater Scholarship. Recently, Sarah was kind enough to give back to the school and speak to the ASMS community at an assembly in January, sharing some of her advice and insight with the current students.
After graduating from ASMS, Sarah went on to attend the University of Alabama at Birmingham (UAB), and she will graduate this May of 2021 with a degree in chemistry and minor in physics. She is also part of the UAB Honors College in the Science and Technology program. Within her first year at UAB, she qualified for a teaching assistantship with the Department of Chemistry. Now in her senior year, she is a part of two research labs at UAB – one in the College of Medicine and the other in the Department of Physics. The research lab within the Department of Physics brought Sarah the opportunity to continue her research abroad during her time at UAB. In 2019, Sarah studied abroad in the Czech Republic for three months at the Technical University in Liberec. These multiple research and study opportunities ultimately led Sarah to publish a paper in RSC Advances pertaining to nanofibrous materials.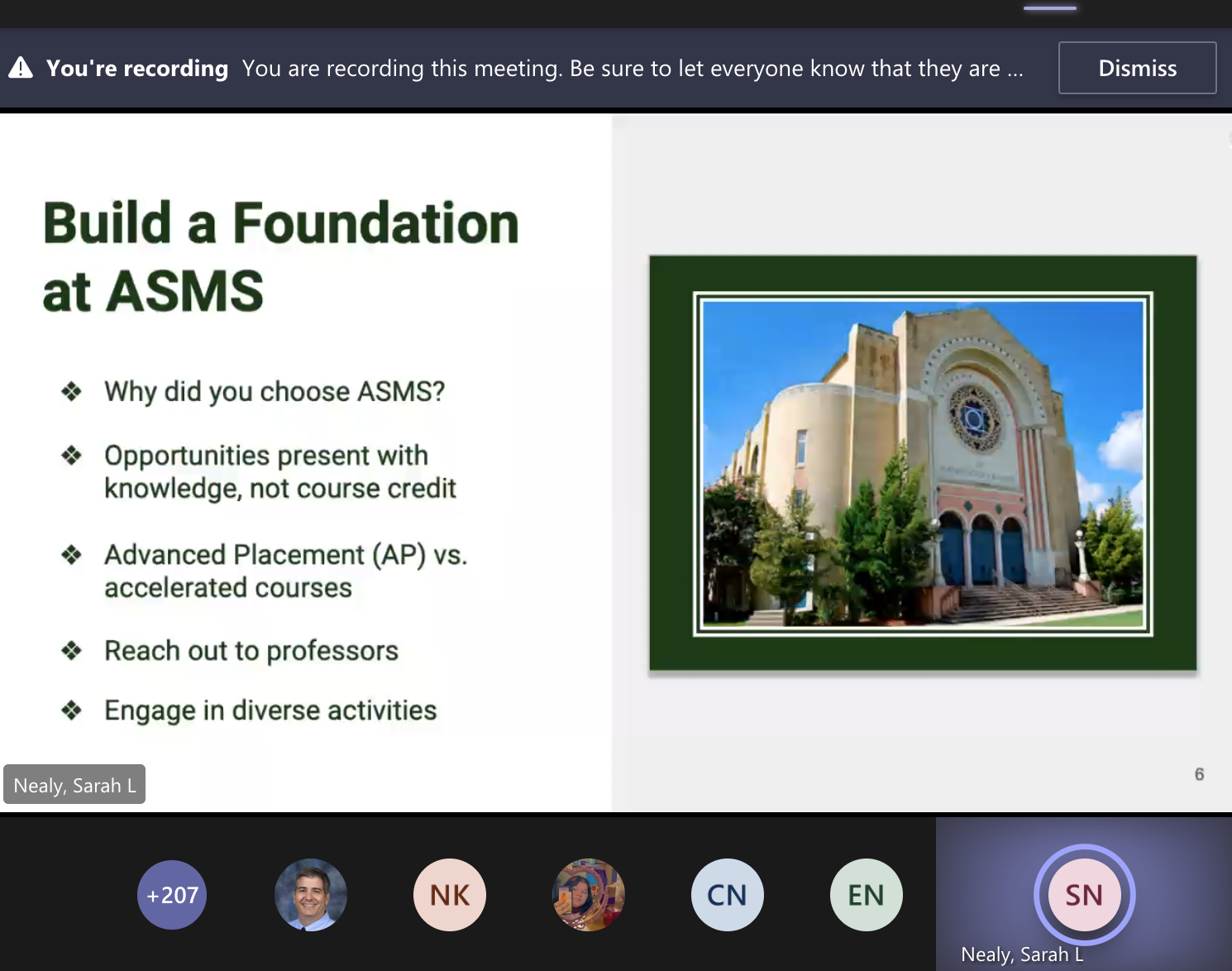 These are just some of the exceptional accomplishments that led to Sarah being awarded the prestigious Barry Goldwater Scholarship. According to the Barry Goldwater Scholarship and Excellence in Education Foundation, "The Goldwater Scholarship Program, one of the oldest and most prestigious national scholarships in the natural sciences, engineering, and mathematics in the United States, seeks to identify and support college sophomores and juniors who show exceptional promise of becoming this Nation's next generation of research leaders in these fields." Sarah is currently applying to medical schools around the country, and she says this about her life goals, "My goal is to one day have the ability to treat farmers in rural areas suffering exposure to pesticides and herbicides".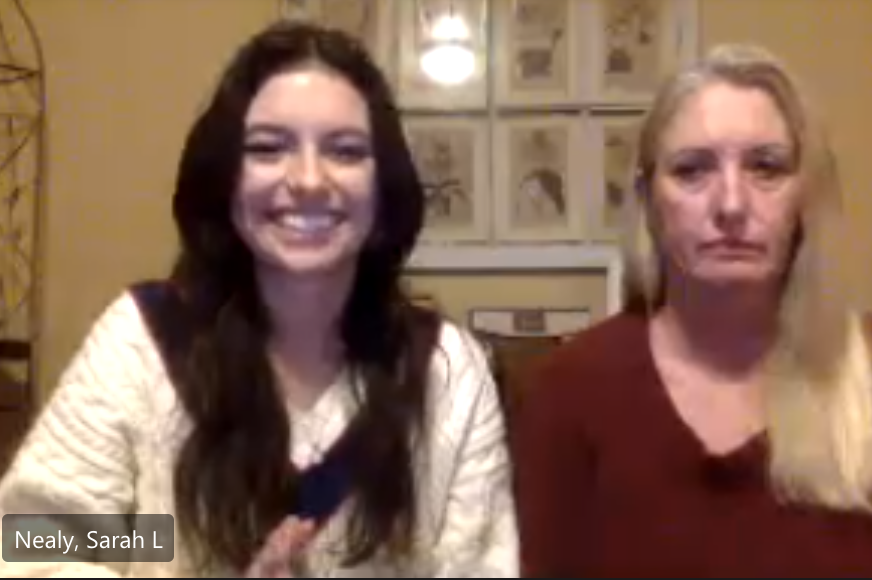 Recently Sarah came to ASMS to speak about how her time at the school prepared her for college and how the rigorous ASMS curriculum equipped her to excel academically and pursue research opportunities. She also shared with the students how to optimize their time at ASMS, how to succeed in college, and how to apply for college, scholarships, and financial aid. She even held a separate seminar with her mother for ASMS parents discussing similar topics. Emma Last, an ASMS senior, said these words after the assembly, "Sarah's insight and tips were extremely helpful, especially as I am starting to apply for scholarships." There were many other students speaking high praise in the Microsoft Teams comments box after the assembly as well. Riya Patel, a senior at ASMS said this, "It was really nice hearing from an alumna closer to my age. I felt as though I could relate to her, and all of the tips she shared were very useful to my current situation."
Sarah Nealy has such an inspiring story and a very bright future. After speaking to ASMS students, they have a new role model to up look to!
By ASMS senior Michaela Granec