Outstanding Alumnus and Creative Nicholas Davison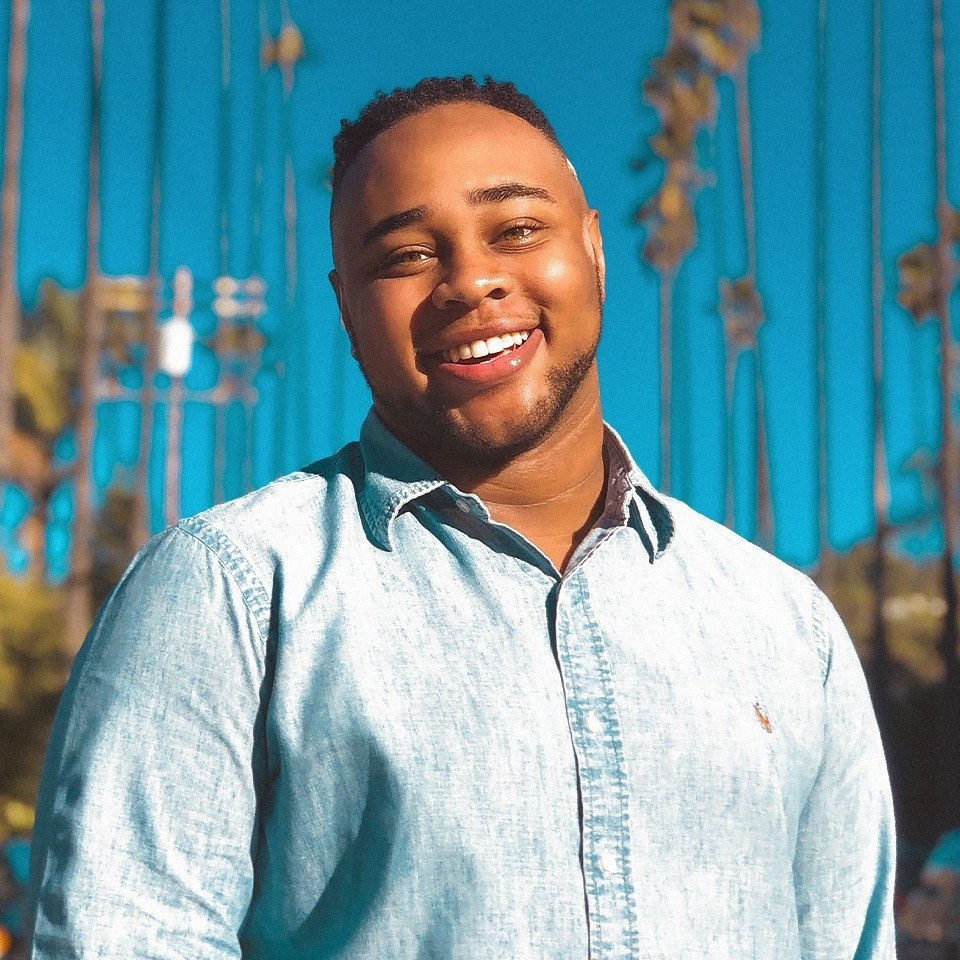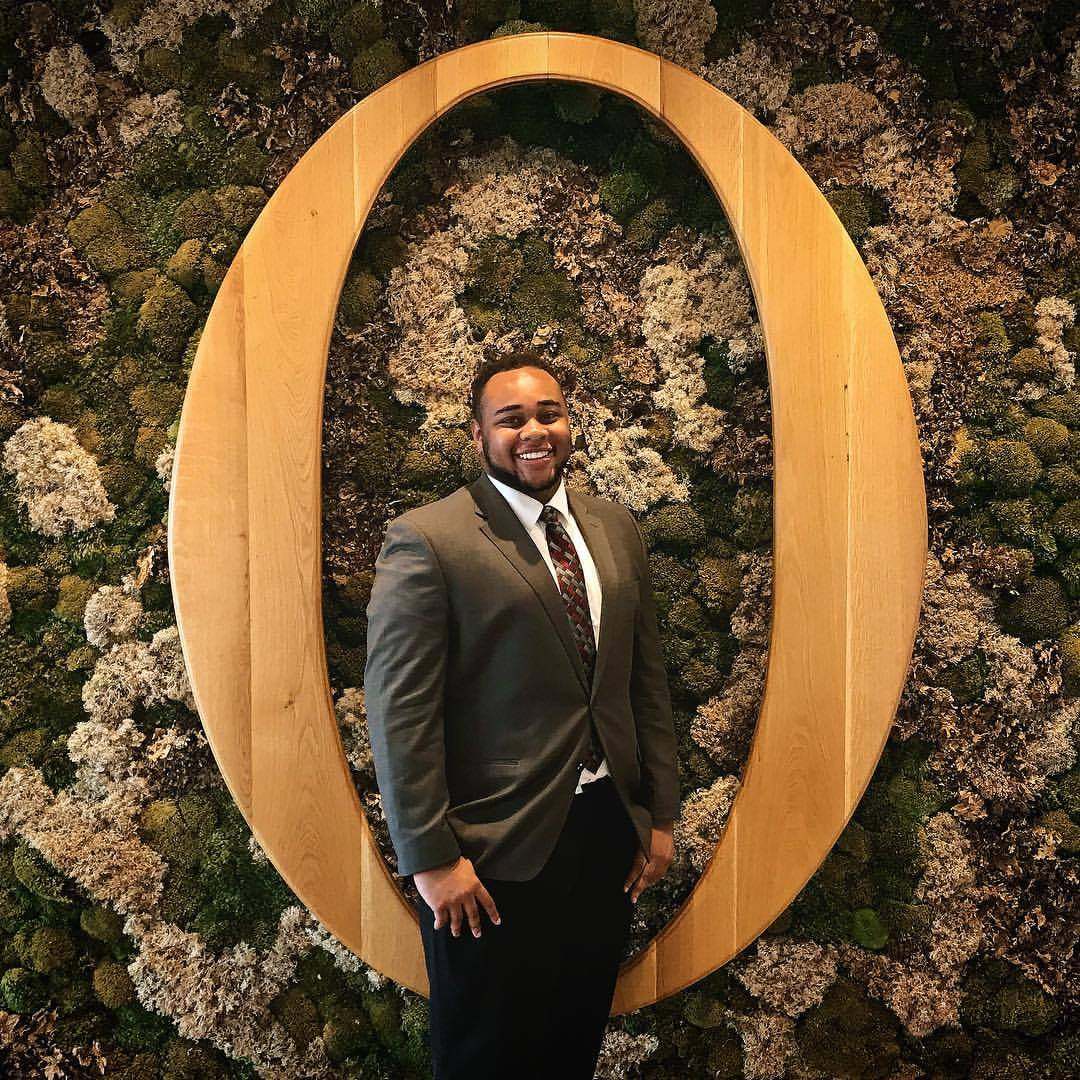 Alabama School of Mathematics and Science (ASMS) alumnus, Nicholas Davison (Class of 2014), said it best, "Once you're a dragon, you're always a dragon." From Grand Bay, Alabama to Los Angeles, California, Davison previously worked for the Oprah Winfrey Network (OWN) and is now working as a Design Coordinator for Capitol Records. Although ASMS is most well-known for its STEM-focus, the school is robust with opportunities for students to pursue their more artistic and creative sides. In this way, Davison found his niche at the school.
As a student at ASMS, Davison was involved with activities like studio art, theater production, and yearbook. He even started a dance group at the school known as "Logarhythm." Yet within schoolwork too Davison was able to explore creativity. "No matter what you're studying, you can express creativity in the academic world," Davison says. He gave the example of class PowerPoint presentations and described the importance of designing a slide-deck that is graphically appealing and effective in communicating with an audience.
"That's the beauty of graphic design. It's everywhere," says Davison. He started with graphic design at the age of 12 years old designing album covers and editing videos. As a result, he also started his own business doing freelance design work: Creat1ve, Inc. Although self-taught from the beginning, Davison expressed how going to ASMS helped cultivate his talents. He was able to combine the skills he was already developing with the expertise from his college-level courses and faculty members. Davison mentioned by name some of the people at ASMS who made a positive impact on him including now President, Dr. John Hoyle, Choir Director, Ms. Martha Mozer, and Student Affairs Assistant, Ms. Joyce Boatman. He also gave a shout out to the cafeteria and security staff members!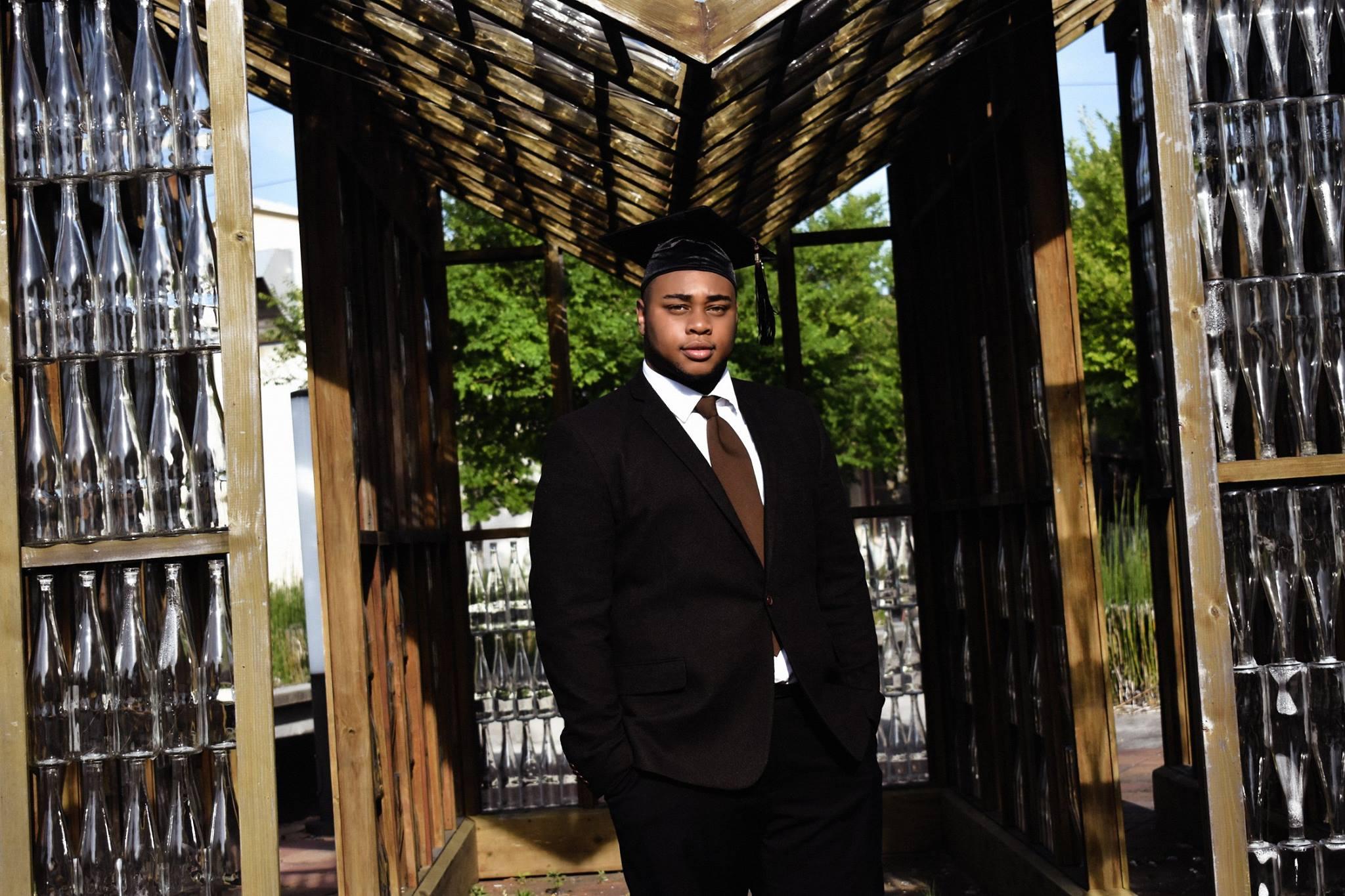 After graduating from ASMS, Davison attended Xavier University of Louisiana in New Orleans, Louisiana, one of the nation's top HBCUs (Historically Black Colleges and Universities), and he majored in Art with a minor in Mass Communication. He noted that the richness of his time at ASMS prepared him for the level of work required to excel at a school of liberal arts and to study across a myriad of disciplines. As he embraced his experience at ASMS, so too Davison embraced his experience at Xavier, elevating the graphic design of the school's newspaper The Xavier Herald and leading the paper to win local, regional, and national awards.
As a result of his accomplishments and tenacity, Davison was selected for a 2-Day Spotify Intensive for HBCU students called The Opening Act, served as a print designer in The New York Times Class of 2017 Student Journalism Institute, and served as a two-time cohort of the prestigious HBCU in LA internship program. Davison was 1 of 9 other students around the nation selected for the HBCU in LA program in its flagship year, and he landed a paid internship placement with OWN in the Digital Design Department. When asked about his experience at OWN, Davison described, "Every day did not feel like work. It was just what I had been doing for years." When asked about a key take away from his internship experience, he shared, "I take criticism like water. I have learned to take what people say and take it well because it will only help you grow."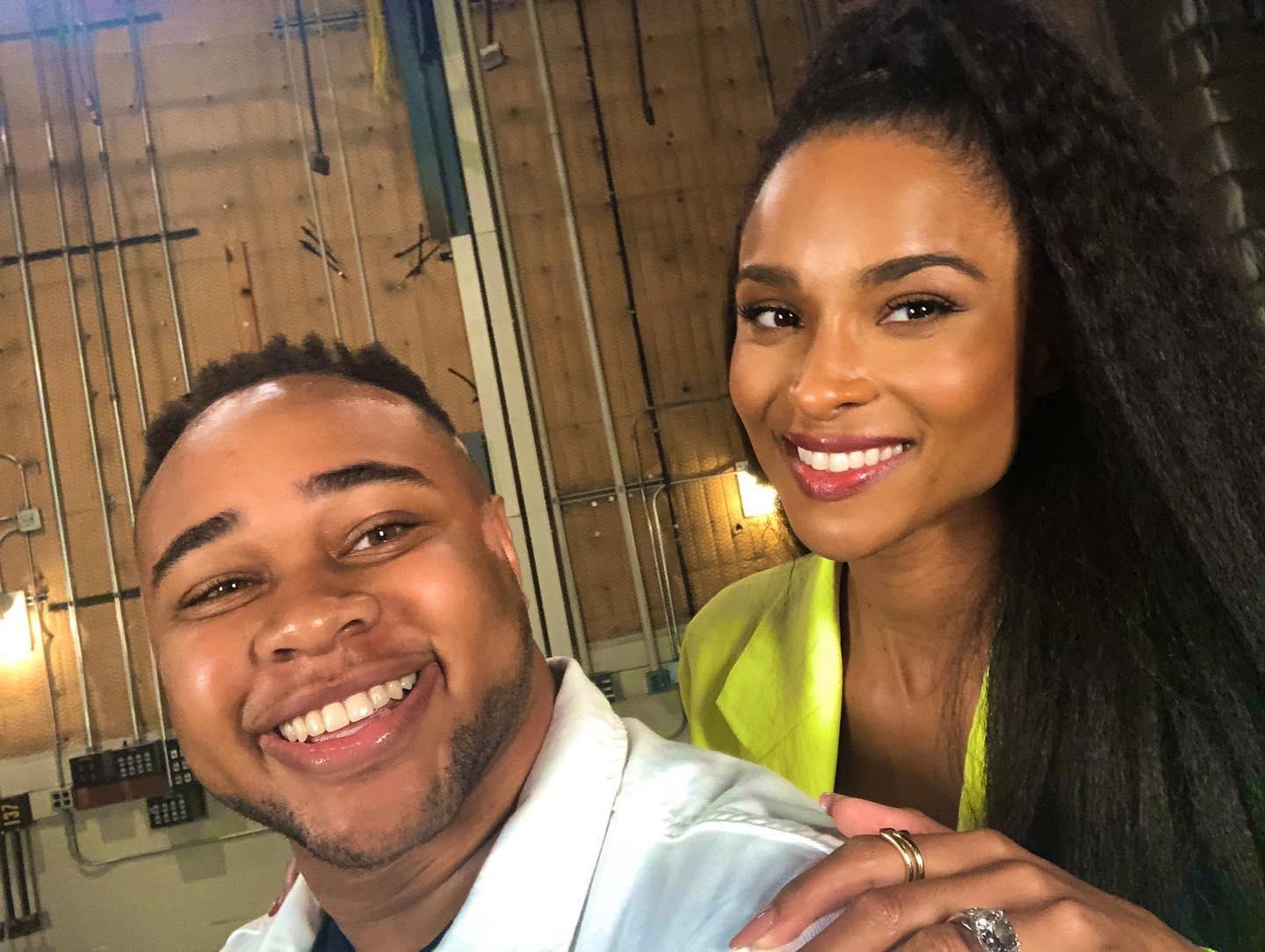 After graduating from Xavier, Davison completed the internship program a second time at OWN with the HBCU in LA program and was eventually offered a full-time position in the Digital Marketing Department. Last January, Davison was offered a position with Capitol Records as a Design Coordinator in the Creative Services department which he holds today. In this professional role, Davison does everything from designing album covers to creating ads. He has worked on content for artists like BJ the Chicago Kid, NE-YO, and Vince Staples just to name a few underneath the Capitol Music Group roster. Within his first year at Capitol Records, he designed artwork for BJ the Chicago Kid's album 1123 and single "Time Today" which would go on to be nominated for Best R&B Album and Best Traditional R&B Performance at The GRAMMYs. He shared that sometimes he steps out of the office and sees the work that he created on the streets of LA.
He expressed, "It is most gratifying when I see what I created printed or displayed in the world around me. I joke that it's almost like a legal form of graffiti because I have the opportunity to leave an imprint everywhere." Within his freelance design business Creat1ve, Inc., he went on to work with a wide array of independent artists as well as major recording artists including Ciara.
When asked how ASMS made an imprint on his own life, Davison stated, "ASMS is a beautiful, enriching experience in itself. I made lifelong friends and memories that I will always hold near and dear. It's a one of a kind place with faculty and staff who make it all possible." He also recalled traditions at the school that still ring true to this day: Goofy Olympics, GeekFest, assemblies in the Auditorium, and even off-campus runs to Foosackly's.
Of particular importance to Davison was how he embraced the ASMS experience in his own way. Growing up he was met with expectations of becoming a doctor or a lawyer based off his scholastic performance, but Davison knew he had a passion for a more creative career which led to graphic design. Some people even challenged Davison with the "starving artist" trope, but Davison described how he was committed to "keeping the tenacity going" to turn his passion into his profession. He even said that he would encourage current ASMS students to do the same. He said, "Think about how your natural talents and the things you love can be a fuel for your career."
In fact, Davison was full of wise words for students.
He expressed, "Take advantage of as many opportunities as you can, and if you do not see an opportunity, create it. Apply for everything, be prepared, stay in contact with your people, and earn great recommendations from them."
For ASMS students who may want to pursue a career in the entertainment industry, he advised, "Actively look and find ways to implement your artistic skills on campus. From the yearbook to school program pamphlets to theater production sets, go for it. Research, look up, participate, and keep your artistic muscles growing, so when the opportunity comes along, you're ready."
Davison's ASMS story is a perfect example of what is possible for every student who attends ASMS. No matter their interest or career goals, as Davison said, "Once you're a dragon, you're always a dragon."
Davison had the opportunity to meet and compete against his favorite artist, Ciara, in-person for I Heart Radio's Fan vs Artist trivia. Check out the video here!