Student Spotlight February 2020: Desiree Turner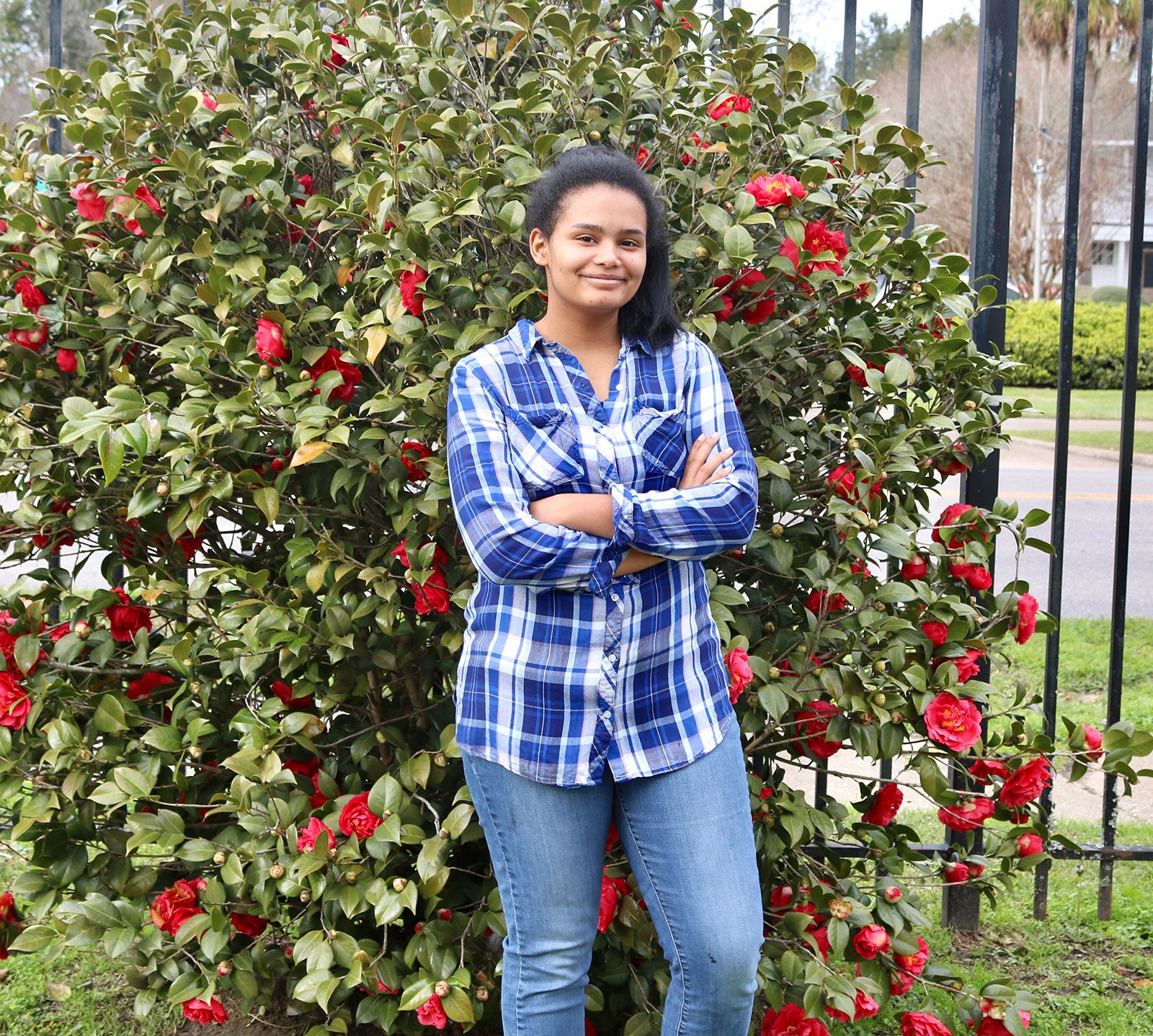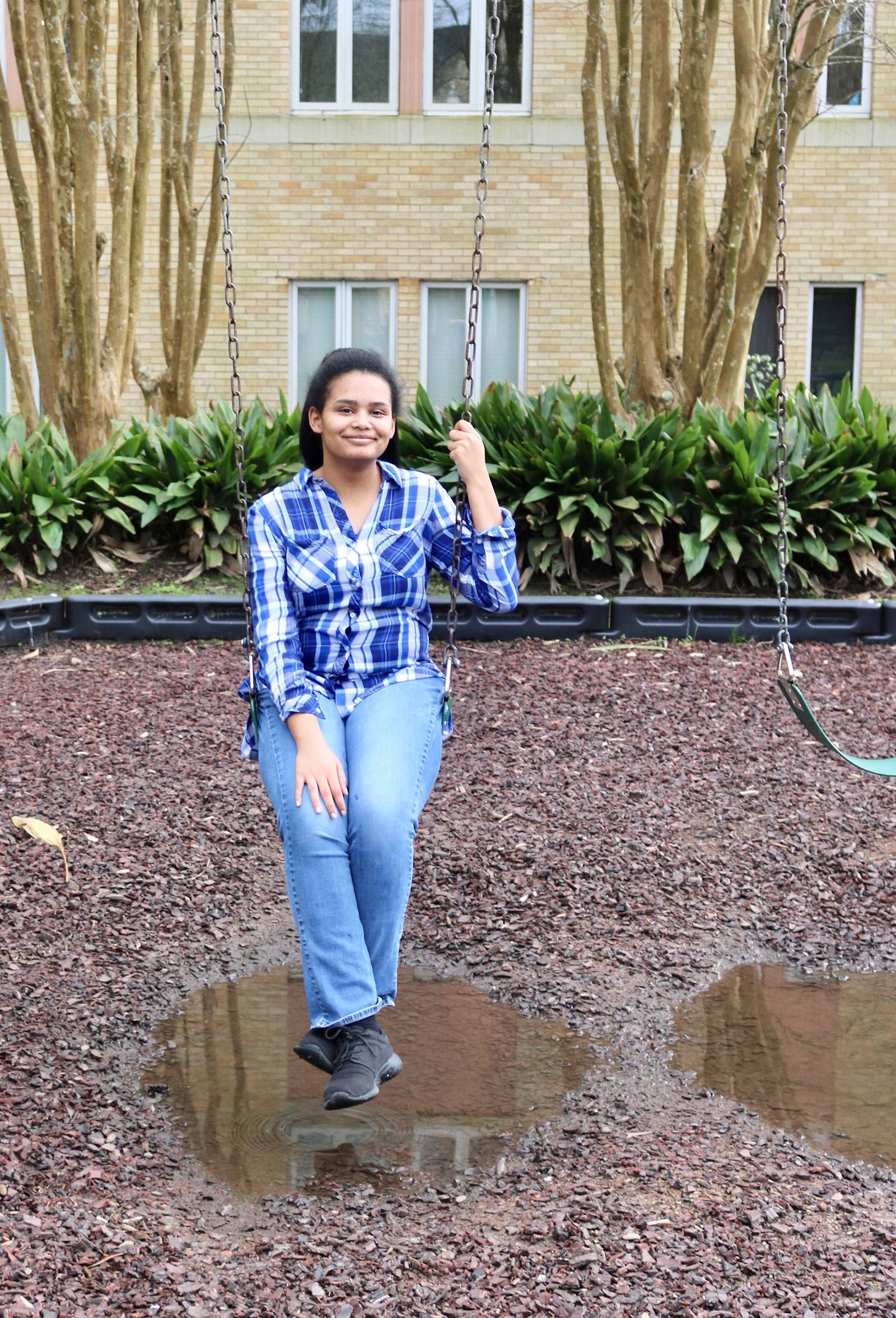 Desireé Turner is this month's Student Spotlight!
Year in School: Junior
Years at ASMS: 2
Age: 16
Hometown: Mobile, AL
Fun Fact: Desireé has nine siblings and is the youngest.
Involvement: Desireé participates in the Speech and Debate team run by Mr. Commander, and recently at her first competition, she won the first-place award for Program of Oral Interpretation. She is the President of the Improv Club with her roommate, Vasilisa Douglas. She also participates in theater productions at ASMS.
ASMS Experience: The community here at ASMS is extremely diverse, and many different people can feel welcome. When asked what opportunities she has had as a student, Desireé responded, "There are many fun activities here that I can participate in, that I could not be a part of at my old school. The educational and volunteer opportunities that are available to me are vast. For example, I can tutor different students from the Mobile area. This helps me improve in many core subjects and gives me understanding of how to approach different personality types. The sports teams and classes here at ASMS allow students with no prior knowledge to learn and participate in them."
She continues on to talk about leadership opportunities, "At ASMS, we can create clubs that are sponsored by SGA. The clubs themselves are student run with a teacher sponsor. This opportunity teaches you time management skills, marketing, and allows you to explore your interests."
College Aspirations: She is planning to apply to Stanford University in California, and it is extremely competitive. She is also interested in applying to Auburn University, University of Alabama in Birmingham, and The University of Alabama. She hopes to study psychology and business.