The Green ASMS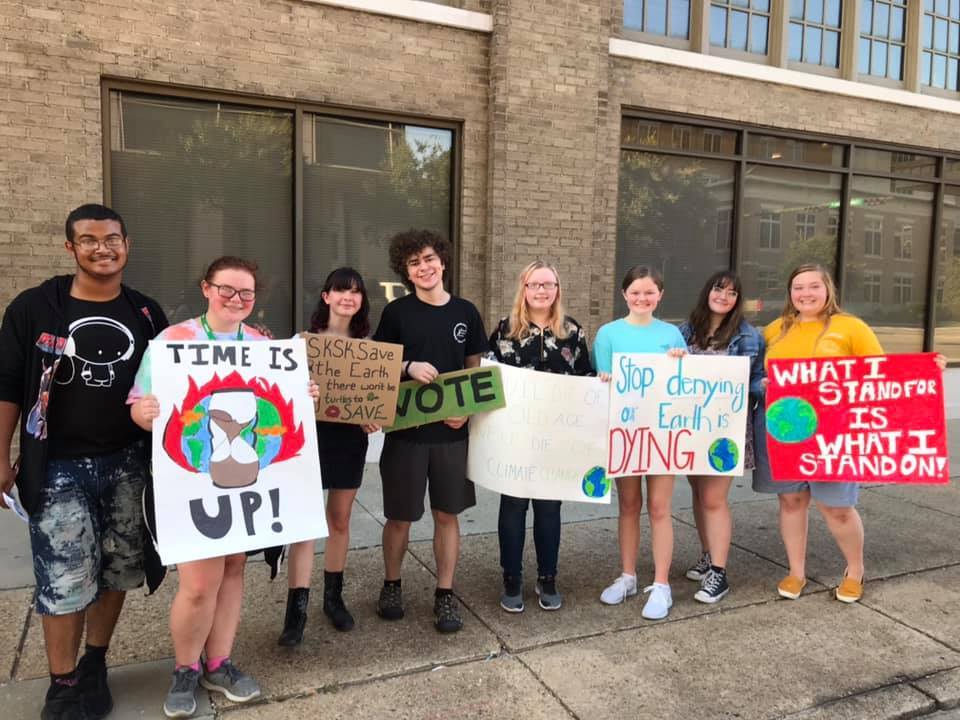 For the entirety of our childhoods, climate change was a constant background noise, a constant reminder that would pop up every three months. A "natural" disaster would ding as a notification on our parents' phones, and as we were eating dinner that night, it would pop up on the television. A climate expert would always have their five-minute claim to fame. They would speak about how that flood might have been because of excessive glacial melting and how that fire was extremely powerful because of the man-made dry air of that area. News about Flint, Michigan was given to us on the radio as you switched between stations. Essentially, what I am saying is that with the topic of climate change always being present throughout our childhood, it should be no surprise that the youth care so much about it.
Many ASMS students are part of a growing movement of climate activist youth, and they have been part of the surge in climate activism even beyond campus. Sustainability is a part of our campus culture. Last school year, every Thursday at 3:45pm would be recycling day, and a conglomerate of around 20 kids would flatten cardboard boxes and roll recycling bins around campus. It would be done in around 15 minutes. All our minds collectively worked to make a little difference in our pocket of Mobile. The school's Greenpeace Club is one of the most popular clubs on campus, and its most notable event is the annual Climate Strike. The Climate Strike did not take place this year due to the COVID-19 pandemic, but last year, dozens of ASMS students walked to and from downtown Mobile holding cardboard signs with trees painted on them. We care a lot.
This year, the SGA is implementing a Sustainable Caf Initiative, and there are opportunities for students to gain service hours for simply using a reusable plate when going through the line for breakfast, lunch, or dinner on campus. Due to the COVID-19 pandemic and the complexities of cleaning plates, the current Caf plates are Styrofoam. Styrofoam usage dramatically increased to the point where students were getting annoyed by the sour image of Styrofoam piles in trash cans. Therefore, the SGA came together to develop the Sustainable Caf Initiative. We are already seeing some students use the opportunity, and hopefully this becomes integrated into campus for future classes.
Small changes in each person's life make the biggest changes collectively. It is comforting to know that my school and my classmates are part of that big change.
By Sanjana Mupparaju, ASMS junior
*This piece incorporates some sentences from one of the author's previously written works.