Three ASMS Seniors Named National Merit Finalists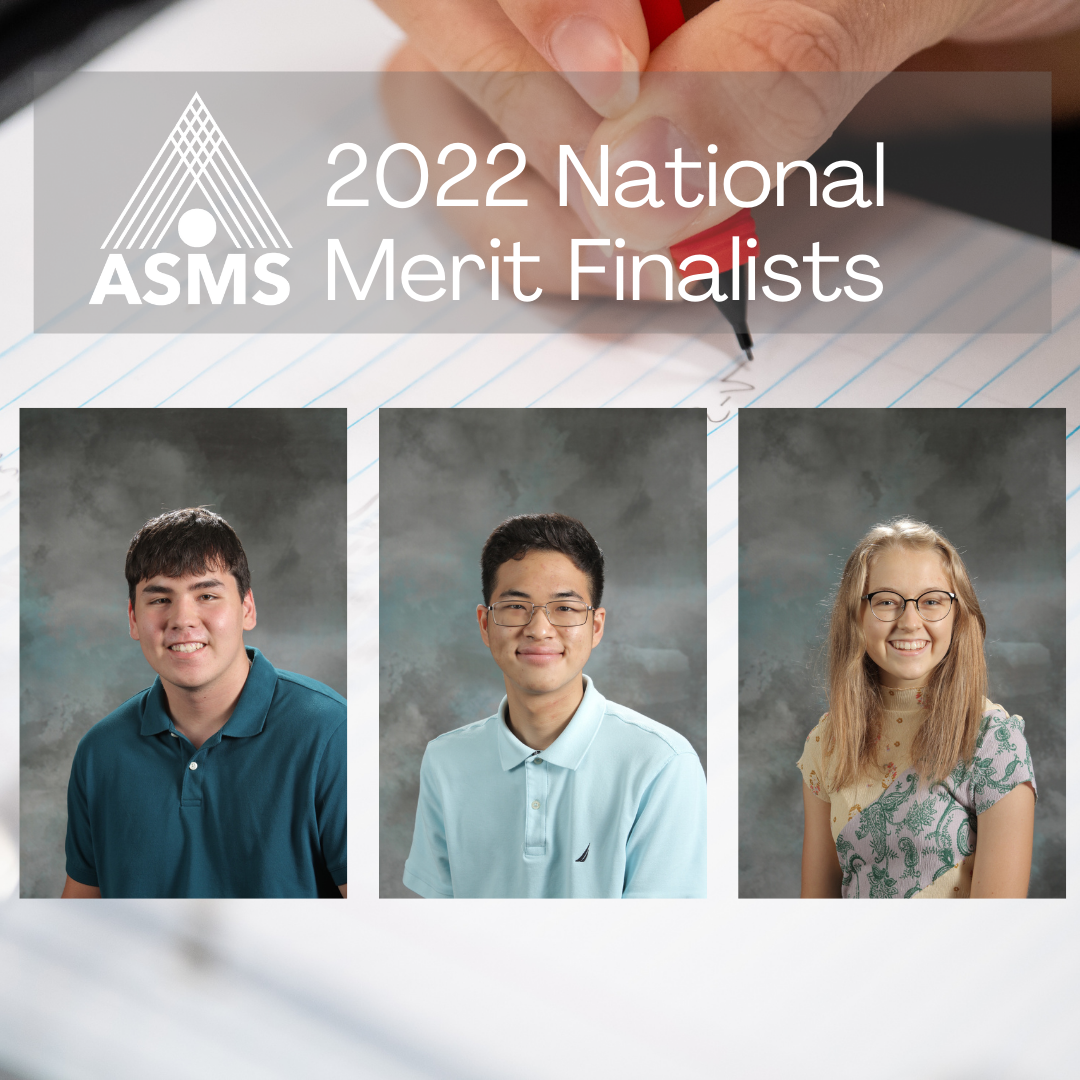 Three seniors in the Alabama School of Mathematics and Science (ASMS) Class of 2022 have been named National Merit Finalists by the National Merit Scholarship Corporation (NMSC). These students are in the top 1% of high school seniors in the nation.

According to the National Merit Scholarship Corporation, "High School students who meet published program entry and participation requirements enter the National Merit Scholarship Program by taking the Preliminary SAT/National Merit Scholarship Qualifying Test (PSAT/NMSQT®) at the specified time in the high school program, usually as juniors. Each year's PSAT/NMSQT is the qualifying test designated for entry to a particular year's competition. For example, the 2020 PSAT/NMSQT is the qualifying test for entry to the competition for scholarships to be awarded in 2022" (www.nationalmerit.org).
Becoming a National Merit Finalist can open significant opportunities for students to receive scholarship funding from institutions of higher education and other organizations. Many in-state institutions in Alabama provide full tuition scholarships and/or fully paid room and board.
National Merit Scholarship winners will be announced in spring of 2022.
Congratulations to these seniors and their families!
ASMS National Merit Finalists:
Jacob Kim, Tuscaloosa County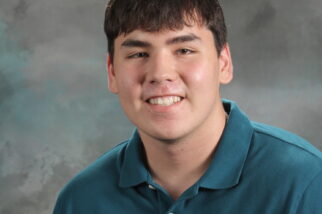 Olivia McAleer, Baldwin County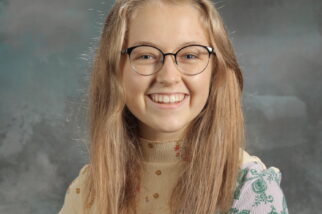 Elbread Roh, Autauga County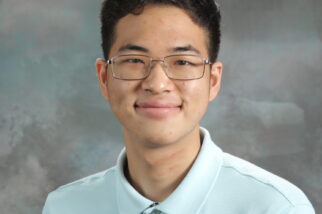 ###
NMSC: National Merit Scholarship Corporation, a not-for-profit organization that operates without government assistance, was established in 1955 specifically to conduct the annual National Merit Scholarship Program. Scholarships are underwritten by NMSC with its own funds and by approximately 400 business organizations and higher education institutions that share NMSC's goals of honoring the nation's scholastic champions and encouraging the pursuit of academic excellence.
ASMS: The Alabama School of Mathematics and Science is the state's only fully public and residential high school for sophomores, juniors, and seniors seeking advanced studies in math, science, computer science, and the humanities. ASMS is a research-focused learning community committed to innovation, interdisciplinary collaboration, and diversity with an aim to empower motivated Alabama students to improve their community, state, and nation. Tuition, room, and board are free. Learn more at asms.net.