ASMS Exceeds Fundraising Goal on Giving Tuesday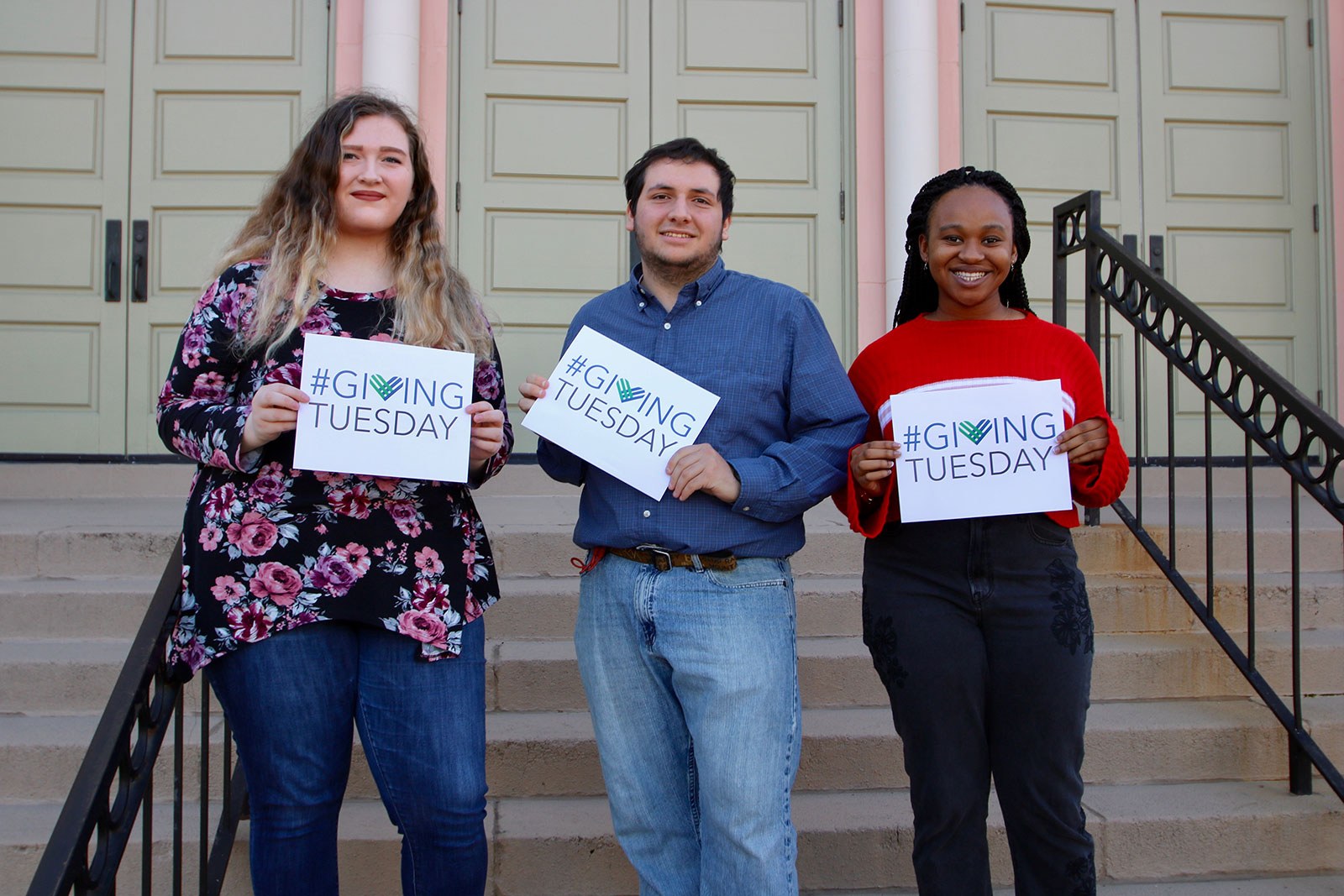 History was made at the Alabama School of Mathematics and Science (ASMS) this week. For the first time, ASMS launched a Giving Tuesday campaign on December 3, 2019 with specific projects and a monetary goal.
Giving Tuesday is an international day of giving that harnesses the power of digital platforms. Each year, Giving Tuesday follows Black Friday and Cyber Monday as a day to raise money for organizations and individuals across the world. It was founded in 2012 as partnership between New York's 92nd Street Y and the United Nations Foundation.
This year, ASMS participated in Giving Tuesday with the goal of raising $10,000. The ASMS Development Office announced that the money raised on this day will help to fund essential projects for the school and students:
New and upgraded campus wifi
Renovations to the 2nd and 3rd floor girls dormitory
New AV equipment in the Auditorium
Updated school website
The Development Office implemented a digital communication campaign to engage the school community and to invite them to invest in ASMS by giving on this day. This year, a total of 86 gifts were made with an anonymous donor matching gifts up to $3000 half-way through the day. Donors consisted of alumni, parents, board members, faculty, staff, and friends of ASMS.
In total, the school raised $14,225, far exceeding their initial goal.
ASMS Director of Development, Dr. Samantha Church, shared, "Giving Tuesday reflects the strength of the ASMS community and what we can accomplish together. Yesterday was a team effort. We are grateful for every gift given, and I'm excited for our donors to see each of these projects come to fruition. There are not enough words, but to everyone who contributed yesterday I say thank you. You are what makes ASMS great."
Giving Tuesday is just the start to several new engagement methods the ASMS Development Office hopes to implement moving forward. History was made this week, and the future is bright at ASMS.