ASMS Senior Named 2021 Cooke College Scholar and Receives Prestigious Four-Year Scholarship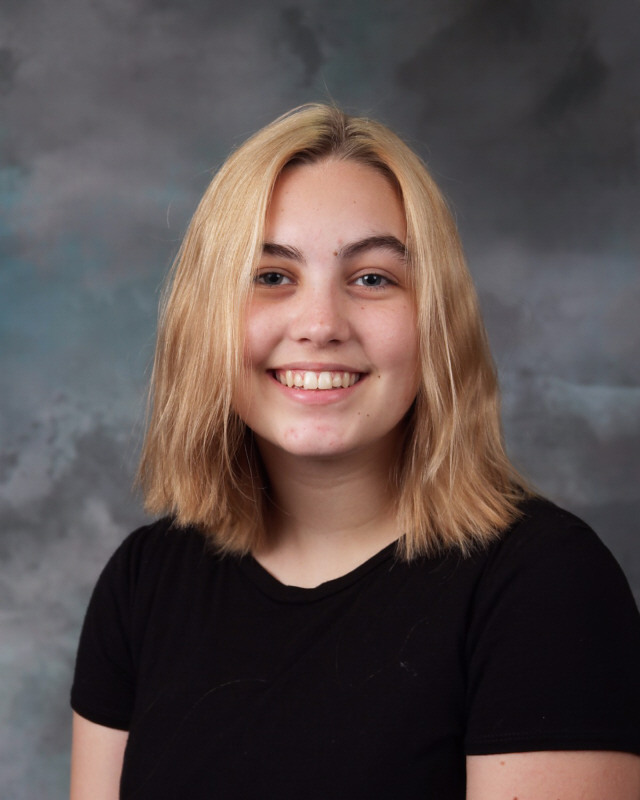 Congratulations to ASMS senior Anna Peeples from Baldwin County on being named a 2021 Cooke College Scholar! This year's recipients were chosen from a pool of more than 5,800 applicants residing in all 50 states, the District of Columbia, Puerto Rico, Guam, Northern Marianas, the Virgin Islands, and American Samoa. Scholarship recipients receive up to $40,000 annually for up to four years to attend the college or university of their choice, in addition to comprehensive advising and other program support.

See Anna's name listed on the foundation's website here. She is the only recipient from Alabama. Read the organization's press release to learn more about this prestigious honor!

PRESS RELEASE
Lansdowne, VA — The Jack Kent Cooke Foundation today announced that 61 graduating high school seniors will receive the Cooke College Scholarship. This year's recipients, who represent 26 states, will receive up to $40,000 annually to cover costs associated with their undergraduate education, as they go on to attend some of the nation's top colleges and universities next fall.
As the pandemic continues to cause economic disruptions in the lives of American families, college application rates have seen a dramatic decline among low-income and first-generation students. According to the Common App, applications from first-generation students declined by one percent. The Cooke College Scholarship Program seeks to close the gaps in higher education access for driven students with financial need. Cooke College Scholars will receive financial support, along with ongoing educational advising from Foundation staff and access to a network of over 2,800 active Scholars and Alumni. Scholars will also receive opportunities for internships, study abroad, and access to graduate school funding.
"The class of 2021 is incredibly inspiring — they've persisted through a year of unprecedented trials as they navigated remote learning, rapidly changing family finances, and of course, deep concerns over the health of their communities. Paying for college shouldn't be another barrier," said Seppy Basili, Executive Director of the Jack Kent Cooke Foundation. "At the Foundation, we remain deeply committed to ensuring that finances do not stand in the way of college success for the Scholars we are able to support. We know the resilience and accomplishments of these students will only add to our community of Scholars, and we are very excited to welcome them."
This year, students applied for the Cooke College Scholarship from all 50 states, Washington, DC, Puerto Rico, Guam, Northern Marianas, the Virgin Islands, and American Samoa. The Foundation evaluated each submission, and selected Scholars based on their academic ability, persistence, leadership, and financial need. Scholars will go on to study in fields such as biological science, engineering, computer science, and political science.
These 61 Scholars join the 43 current Cooke Young Scholars selected in February to continue to receive the organization's support to form the 2021 cohort of 104 new College Scholars. A full list of the 2021 Cooke College Scholars, including the high schools and states they represent, can be found here.
###
The Jack Kent Cooke Foundation is dedicated to advancing the education of exceptionally promising students who have financial need. Since 2000, the Foundation has awarded over $222 million in scholarships to over 2,800 students from 8th grade through graduate school, along with comprehensive educational advising and other support services. The Foundation has also provided $115 million in grants to organizations that serve such students. www.jkcf.org