ASMS Students Win 1st Place at Alabama Sea Level Rise Hazards Summit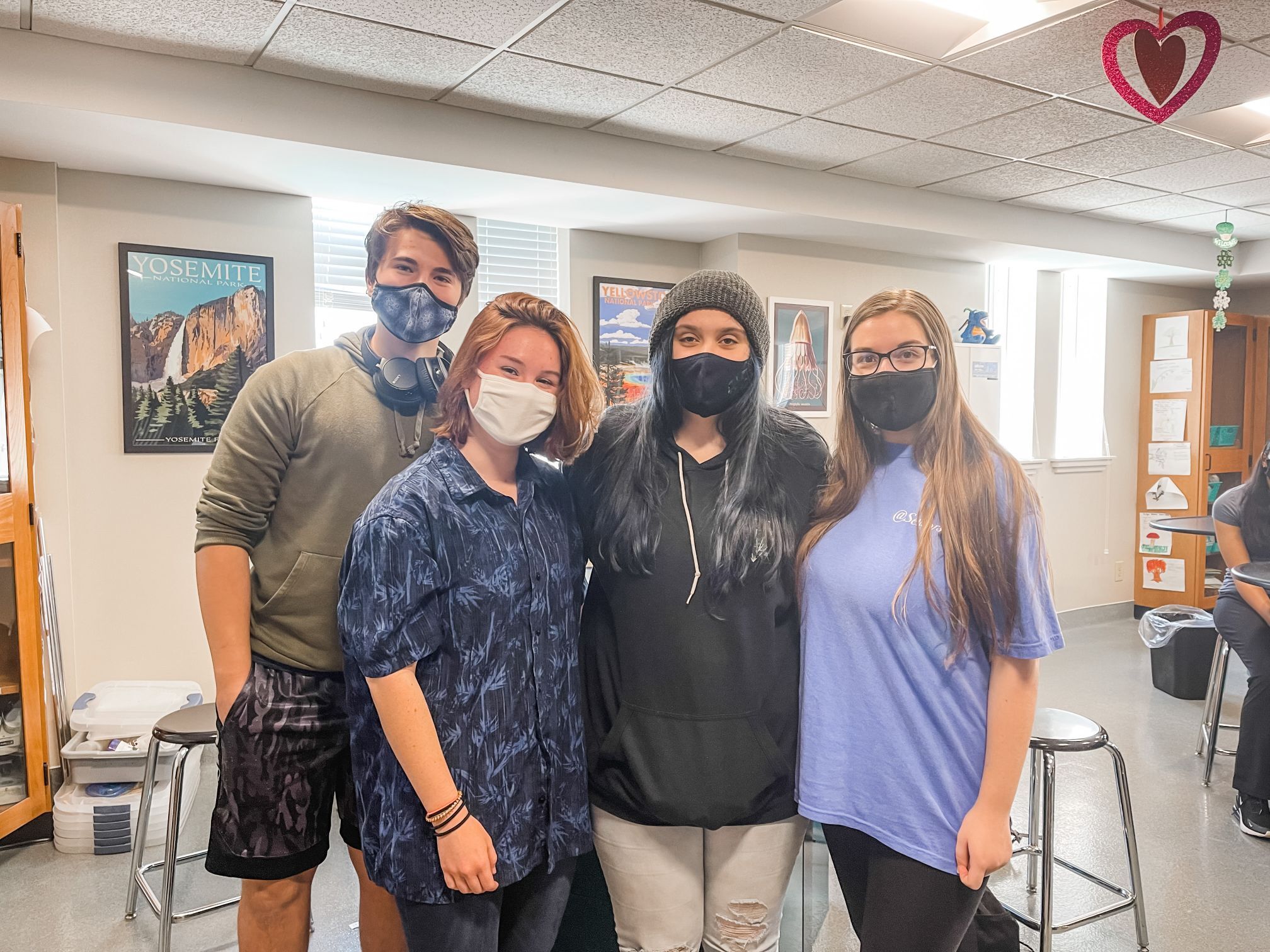 ASMS students Hailey Alexander, Cristan Mayhugh, Mari Swindle, and Katie Pack presented a sea level rise resilience plan to other school groups and sea level rise professionals as part of the inaugural Alabama Sea Level Rise Hazards Summit.
Hailey and Cristan led the effort with their knowledge from the sea level rise special project at ASMS. Mari and Katie helped them refine the ideas they had gathered and put together their resilience plan for the summit.
Their presentation was awarded 1st place, besting presentations from 5 other local schools! They won a prize pack of eco-friendly gear to help them lead climate friendly lifestyles. They also received a plaque (made from reclaimed wood from storms) as a trophy.
This was the final piece of the Sea Level Rise curriculum project that ASMS biology instructor, Ms. Allison Relinger, has been working on for the last 2.5 years. Learn more about her work here. In a pre-COVID-19 world, the plan was to host this summit at ASMS. "It was a little sad to need to do it virtually, but I was so pleased to see our students showcase their knowledge! I've been using parts of the curriculum in almost all my classes and a special project, so I'm thrilled so many ASMS students have been part of its development and testing," says Rellinger.
This summer, the curriculum will be made available for all educators in Alabama and Mississippi to use in their classroom!