ASMS Biology Instructor Receives Grant for Sea Level Rise Education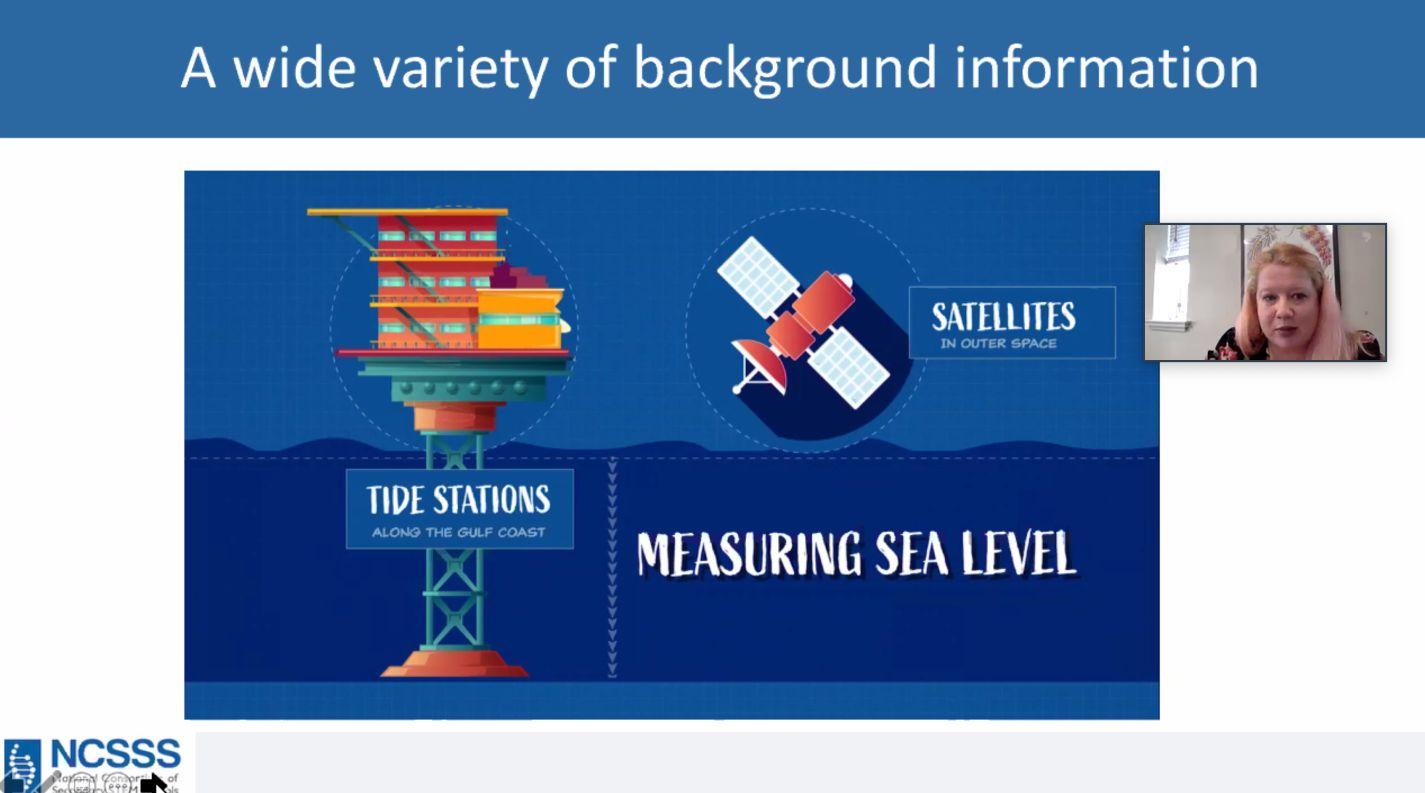 ASMS faculty member, Alison Rellinger, has partnered with researchers from Mississippi State University, the Mississippi-Alabama Sea Grant Consortium, Dauphin Island Sea Lab, Gulf of Mexico Alliance, and the University of South Alabama to collaborate on an effort to educate the public and students about Sea Level Rise (SLR). Rellinger says that for the past two years she has been working to develop a curriculum that "spans both science and humanities." These efforts were recently awarded a grant by the National Oceanic and Atmospheric Administration (NOAA). This grant will help Mrs. Rellinger and her partners to expand their work and promote Sea Level Rise resilience along the gulf coast.
This curriculum is being applied in her own classroom this year. It's being introduced into a marine biology class and an upcoming AP Environmental Science class, both taught by Mrs. Rellinger herself. Some of the grant funding will go towards workshops for teachers so that they may implement this curriculum into their own classrooms. Our biology department is a great group of instructors who have gone beyond the expectations of traditional teaching accreditation and have delved into their field of study, bringing back catered and effective course material for their classes.
The need for this curriculum is exceptionally evident now. The Gulf coast has been battered by storms for years, which is a characteristic of the region, but this year especially has been marked by tumultuous weather patterns. In the summary of the project, featured on NOAA's awards page, states that the goal of the project is to "support cultures, economies, and ecosystems that are resilient to SLR." The curriculum would also incorporate the students into "pop-in" events at public spaces like baseball games, conferences, art walks, ect., when it is safe to do so. This would allow students to involve themselves in the public education part of the curriculum.
Mrs. Rellinger recently spoke on the curriculum at the National Consortium of Secondary STEM Schools (NCSSS) at a virtual conference. The official website of NCSSS says that they and their affiliates "share the goals of transforming mathematics, science, and technology education." The reception of this grant is a great honor for Mrs. Rellinger and a privilege for our school to have such an esteemed instructor in our faculty. Congratulations to Mrs. Rellinger and her partners on this recognition and thank you for your work bettering our coast.
By Ruth Delmas, ASMS junior