ASMS RECEIVES STATE FUNDING FOR NEW SCIENCE RESEARCH CENTER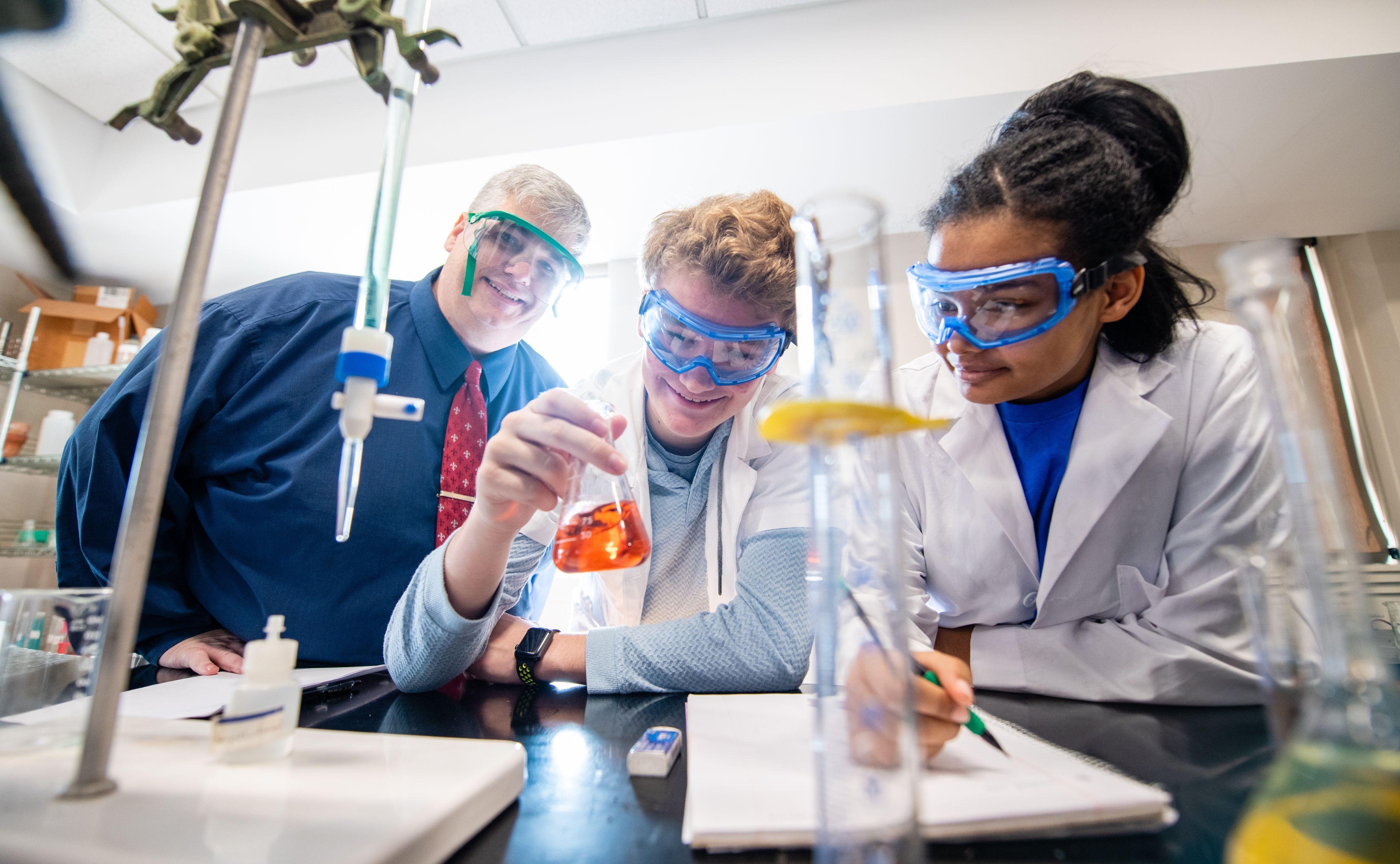 Mobile, Ala. -- Building a state-of-the-art science research center is at the heart of the Alabama School of Mathematics and Science's (ASMS) five-year strategic plan. The school has received a $6.2 million appropriation from the state of Alabama to build the facility within the next three to five years. ASMS is one of just 20 entities in Alabama that received funding as part of the governor's Public School and College Authority (PSCA) projects appropriation announcement.
"The ASMS Science Research Center is our commitment to advancing student success well into the future, and it follows through on our dedication to improving the landscape of education in the state of Alabama," says ASMS School Board Chairman Jo Bonner.
The world-class facility will significantly increase students' opportunities to conduct research and make innovative contributions to their community, state, and nation. Students will have access to modern-day academic, laboratory, and collaborative spaces, positioning them to become global leaders.
"We are incredibly grateful to Governor Kay Ivey and the Alabama Legislature for investing in our students and our school. The vision for a science research center began as we reviewed academic and career outlook data for our graduates. We recognized that for our students to continue to compete and excel in future markets, we needed to become a more research-focused institution," says school President Dr. John Hoyle.
As the future of ASMS orients more towards research, the school has been enhancing its academic programs in anticipation of the Science Research Center, including establishing a Research Fellows Program. Hoyle described how employment in science, technology, engineering, and math (STEM) occupations has grown significantly since 1990, outpacing overall U.S. job growth. He expressed how ASMS is responsible for providing its students with exceptional preparation in science, technology, and research, and the ASMS Science Research Center will significantly contribute to fulfilling their mission.
ASMS school founder, Senator Ann Bedsole, has been a champion of ASMS since the school's establishment on Dauphin Street in the 1990s. "Our current facilities, which are over 80 years old, cannot be retrofitted to meet the future direction for the school. The tools and research made available in the Science Research Center will expand our students' expertise and skillset, preparing them for rigorous collegiate coursework and a competitive job market," says Bedsole.
The $6-million appropriation is part of the $1.25 billion bond that the Alabama State legislature passed to finance school improvements across the state.
ASMS will need to raise $1.5 million to complete the facility, and they will also receive $1 million from the ASMS Foundation. The school is expected to break ground on the Science Research Center sometime in spring of 2021, and they will be providing updates on their website at https://www.asms.net/giving/science-research-center. Those who wish to donate or partner with this school on this initiative should reach out to ASMS Director of Development, Dr. Samantha Church (schurch@asms.net).
###
The Alabama School of Mathematics and Science is the state's only fully public and residential high school for sophomores, juniors, and seniors seeking advanced studies in math, science, and the humanities. ASMS is a research-focused learning community committed to innovation, interdisciplinary collaboration, and diversity with an aim to empower motivated Alabama students to improve their community, state, and nation. Tuition, room, and board are free. Learn more at asms.net