ASMS Students Lead Campus Beautification Mural Project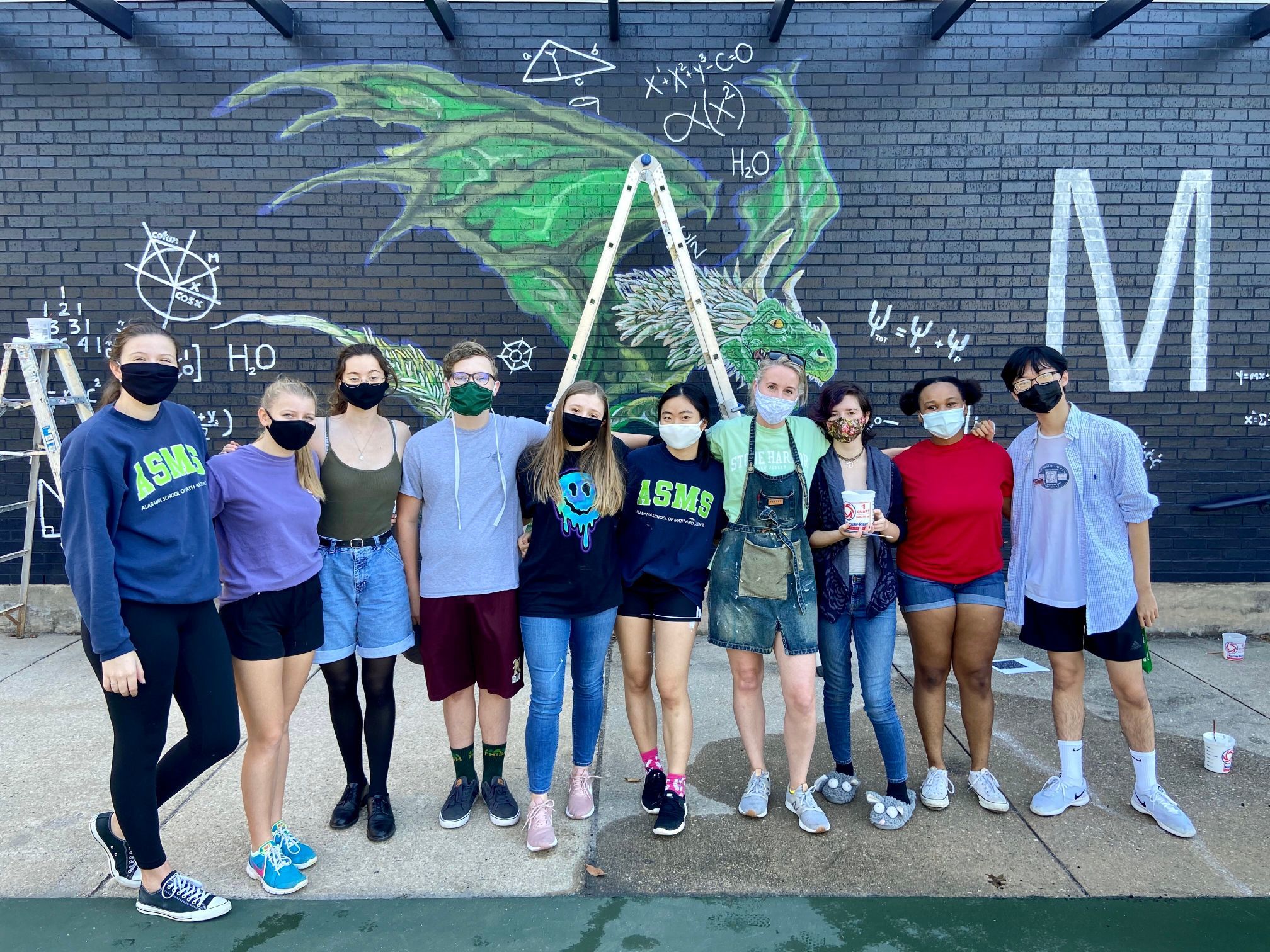 As a previous Alabama School of Mathematics and Science (ASMS) student government association member, I remember sitting across from an amazing panel of student leaders discussing the possibility of a student mural. At the time, I thought of this idea as a rare chance to show off the school, and I could not have been more excited. It is a year later, and the campus can now display its brand new mural which resides adjacent to the outside basketball court.
What makes ASMS a unique school is not just the curriculum or faculty but the students too. ASMS students aim to better the campus, even if we are not here to see it. This mural is just another example of a student-led beautification project gone right.
With the help of a professional artist, Kathleen Kirk Stoves, ASMS students were able to channel their school pride into a physical embodiment of this place we call home. Ms. Stoves designed the mural and collaborated with the students to give them a deeper understanding of the importance of public art and how it truly affects the community. The mural features a signature ASMS dragon center stage with a background comprised of a flurry of mathematical equations. What else can embody the ASMS spirit like dragons and the unit circle?
After multiple weeks of progress, the mural was finished off with a bang. Students gathered on the basketball courts, accompanied by music, and began painting. Lindsey Haas, a current senior, had this to say on the event: "It was a relaxing way to spend my Saturday, and I worked with people I've never spoken to before. Incorporating everyone's ideas was a fun challenge even though some of us couldn't remember how to derive equations…"
Furthermore, our current SGA Treasurer, Marie Naylor, came out to participate as well. Here is what she had to say: "Having the opportunity to come together with other students and create a lasting art project on campus meant a lot to me and all of the other seniors involved. With the pandemic, we haven't had the opportunity to participate in many in-person school events, but this mural was a fun way to express our creativity! Listening to music with good company and nice weather was one of my favorite memories of the year!." Finally, SGA President May Jung said the project was a "gratifying, collaborative experience that incorporated the whole campus!"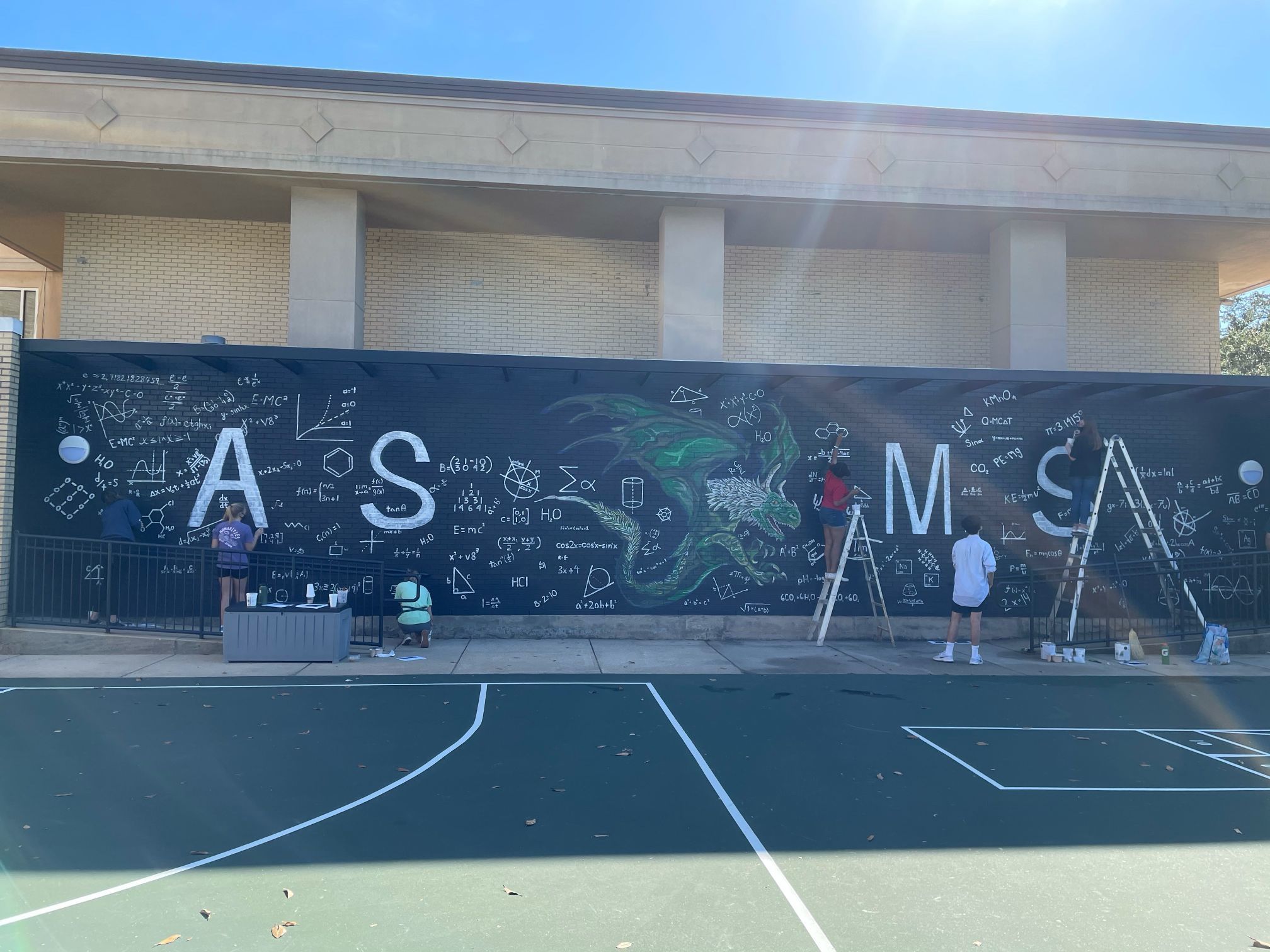 In the end, part of what makes ASMS a wonderful place are all the projects, like this one, that bring the community together. The ASMS student body will not stop at just one mural either; the spring term of 2021 will bring with it another student-led mural. This time the mural will be a jellyfish portrait which will be located poolside at the ASMS pool!
Story by Barclay Zislin, ASMS senior
* A special thanks to our ASMS Parent Association for providing the funding for this project through their grant application process! *