ASMS Student Participates in College-level German Classes at Georgetown University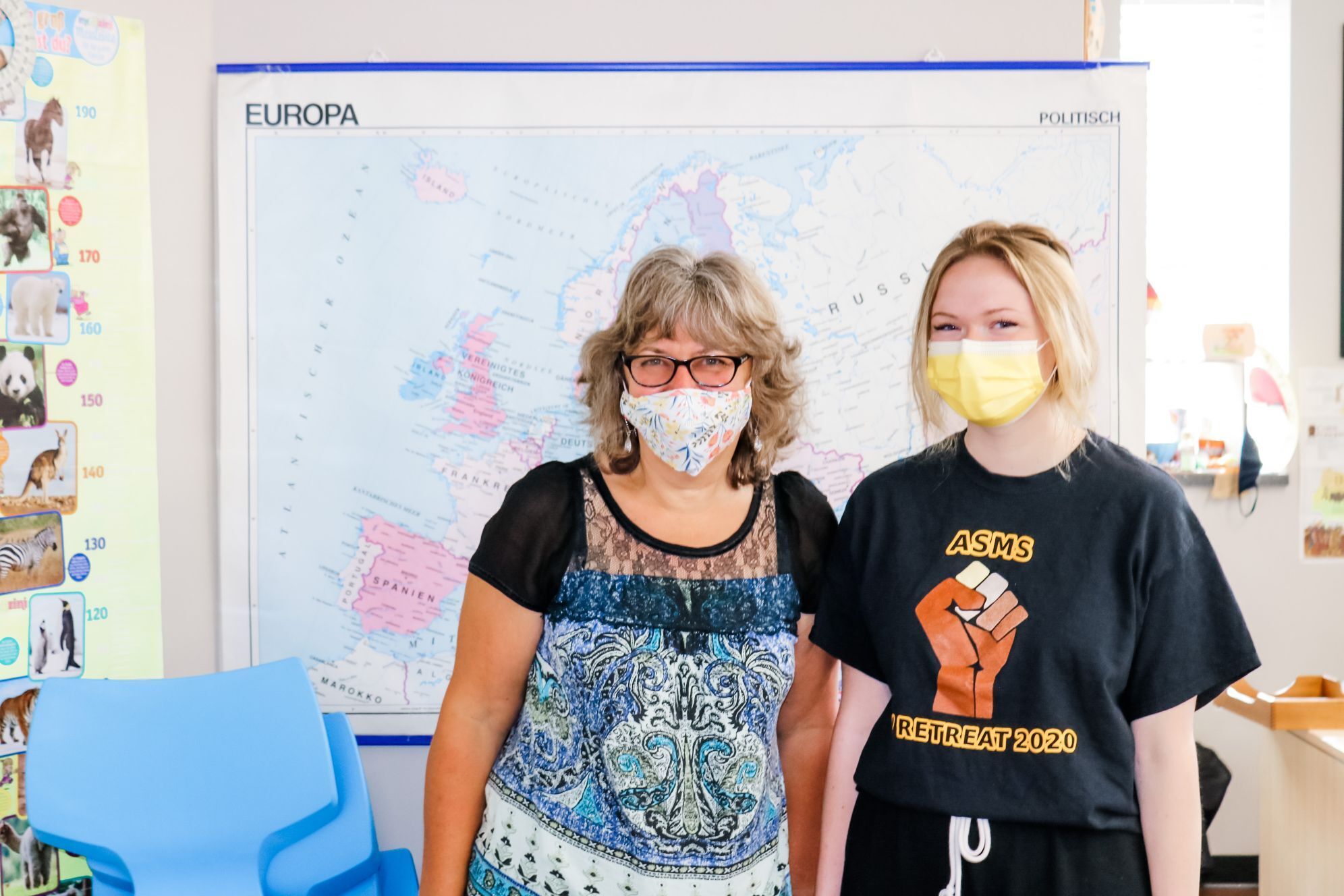 In addition to providing students with a top-tier STEM education, ASMS also gives students the opportunity to thrive within high-level humanities education as well. For instance, ASMS offers an articulated and differentiated world languages program, including French, German, and Spanish along with directed study programs such as Mandarin. Often students will aim to earn college credit for their language experiences and take the national bi-literacy tests. One of these high achieving ASMS world languages students is senior Tabitha Watson from Jefferson County.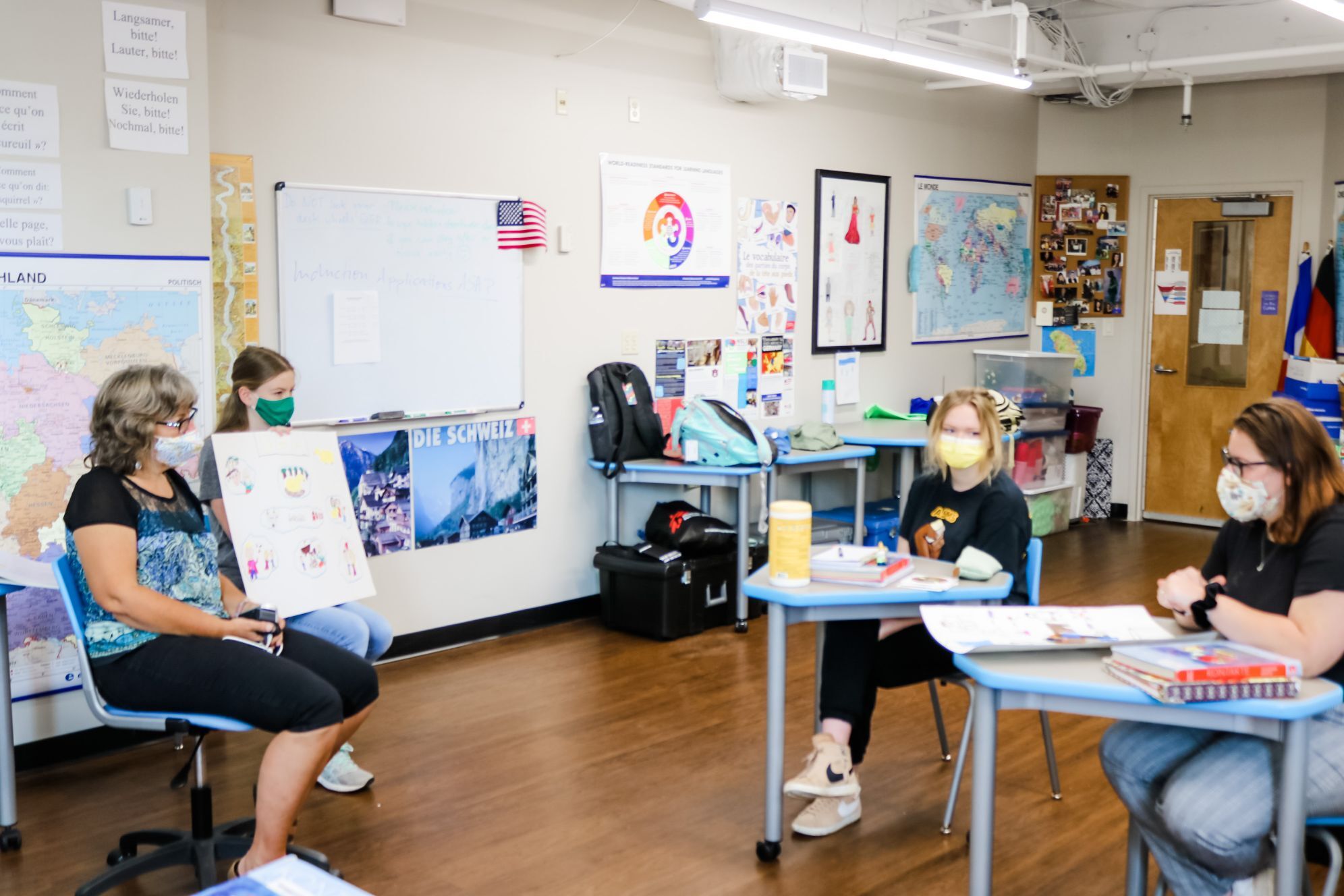 Tabitha has been studying German with ASMS instructor Ms. Muriel Hoequist since she first started attending ASMS. Through the ASMS Department of World Languages, ASMS offers students, such as Tabitha, unique learning opportunities including the study abroad program with Gymnasium Paulinum – a school in Münster, Germany which is claimed to be the oldest school in Germany. ASMS students also take the national language exams every year. Tabitha embraced all of these opportunities! Tabitha spent a term with a German family and went to school abroad through the ASMS foreign exchange program, and she still continues to study the German language beyond the standard classroom experience. Tabitha also ranked 1st in Alabama both at level 3 and level 4 in consecutive years of the National German Exam, and she qualified for the national Seal of Biliteracy by placing intermediate-high to advanced skill level. According to Ms. Hoequist, this is an exceptional accomplishment for a high school student with three years in a language which conveys Tabitha's dedication to hard work and mastery of the German language.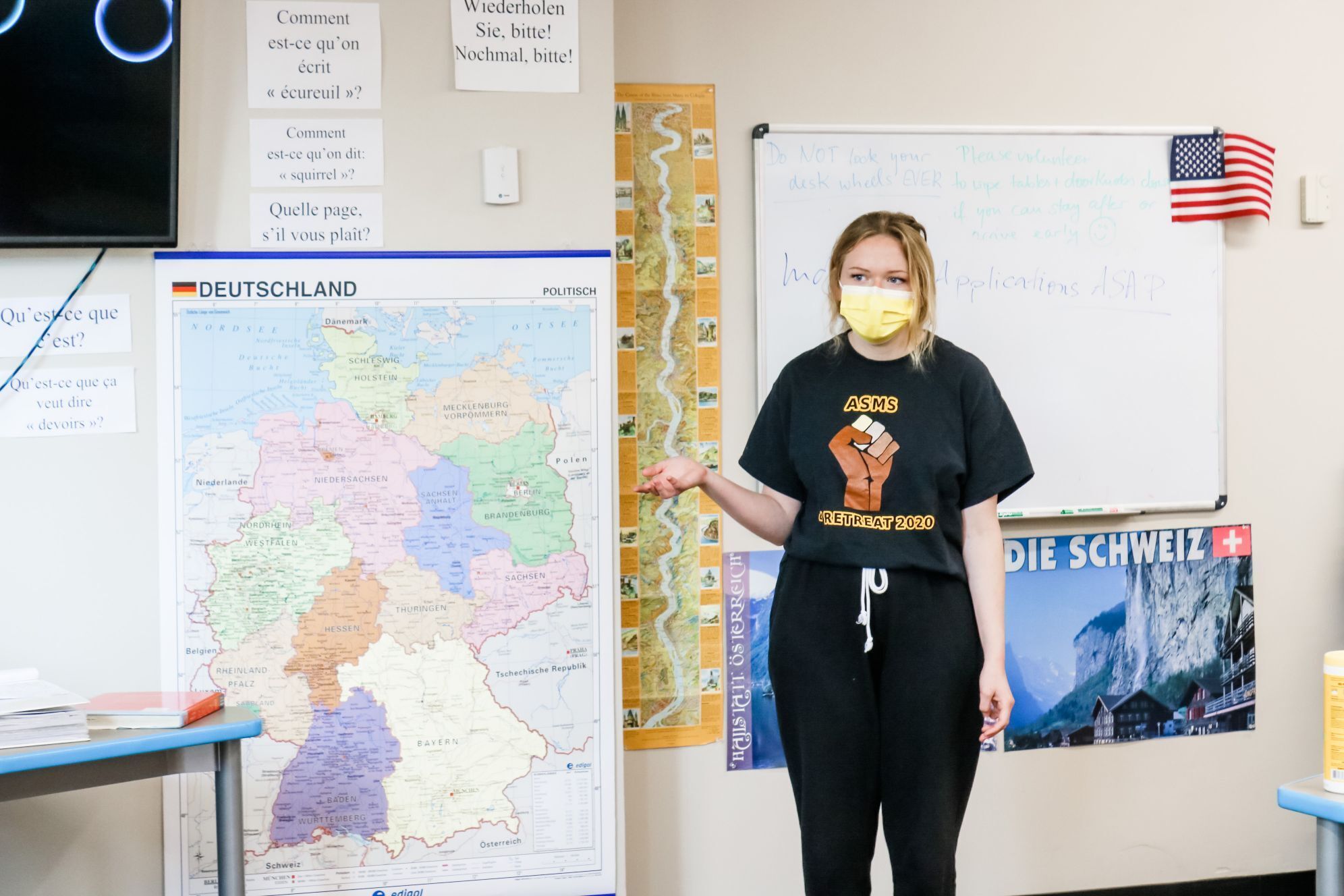 Upon returning from Germany, Tabitha and Ms. Hoequist, continued to explore new challenges for Tabitha at the year 5 level, completely immersive, which has been spanning topics in literature to current events in the news globally. Because of ASMS students' excellent results on the National German Exam every year, Georgetown University reached out to Ms. Hoequist to invite her students to sit in on some virtual college-level German classes, and Tabitha fully embraced the opportunity by contacting German Professor Peter Pfeiffer in German by herself. After multiple meetings with Professor Pfeiffer, Georgetown decided that Tabitha would be able to participate in their 400 level German classes, and Tabitha was able to sit in on two different ones. Tabitha shared this about her experience in the classes: "It was really exciting to sit in on the class twice, and it was really exciting to get a look into how collegiate level language courses operate. I really appreciated getting the opportunity to see how my language education might progress after I leave ASMS, and it helped me to become even more excited to continue my studies once I graduate."
ASMS students like Tabitha continue to study and excel beyond the boundaries of a normal high school education. "I think it is remarkable that Tabitha is able to hold her own in a random conversational class in German with total strangers who all are older than she is, plus the professor, whom she does not know, and online. Many high school students would be very undereducated and intimidated by this situation," says Ms. Hoequist.
Taking full advantage of the unique courses of study, exceptional instructors, and myriad of resources around them, ASMS students are able to make their education personal and effective in helping them reach their goals. As of right now, after graduating from ASMS, Tabitha aims to pursue a degree in international relations and attend law school one day, continuing to integrate her studies of German throughout her academic journey and professional career.
Story by Barclay Zislin, ASMS senior from Gulf Shores, AL