ASMS Computer Science Instructor Named Cyber Security Teacher of the Year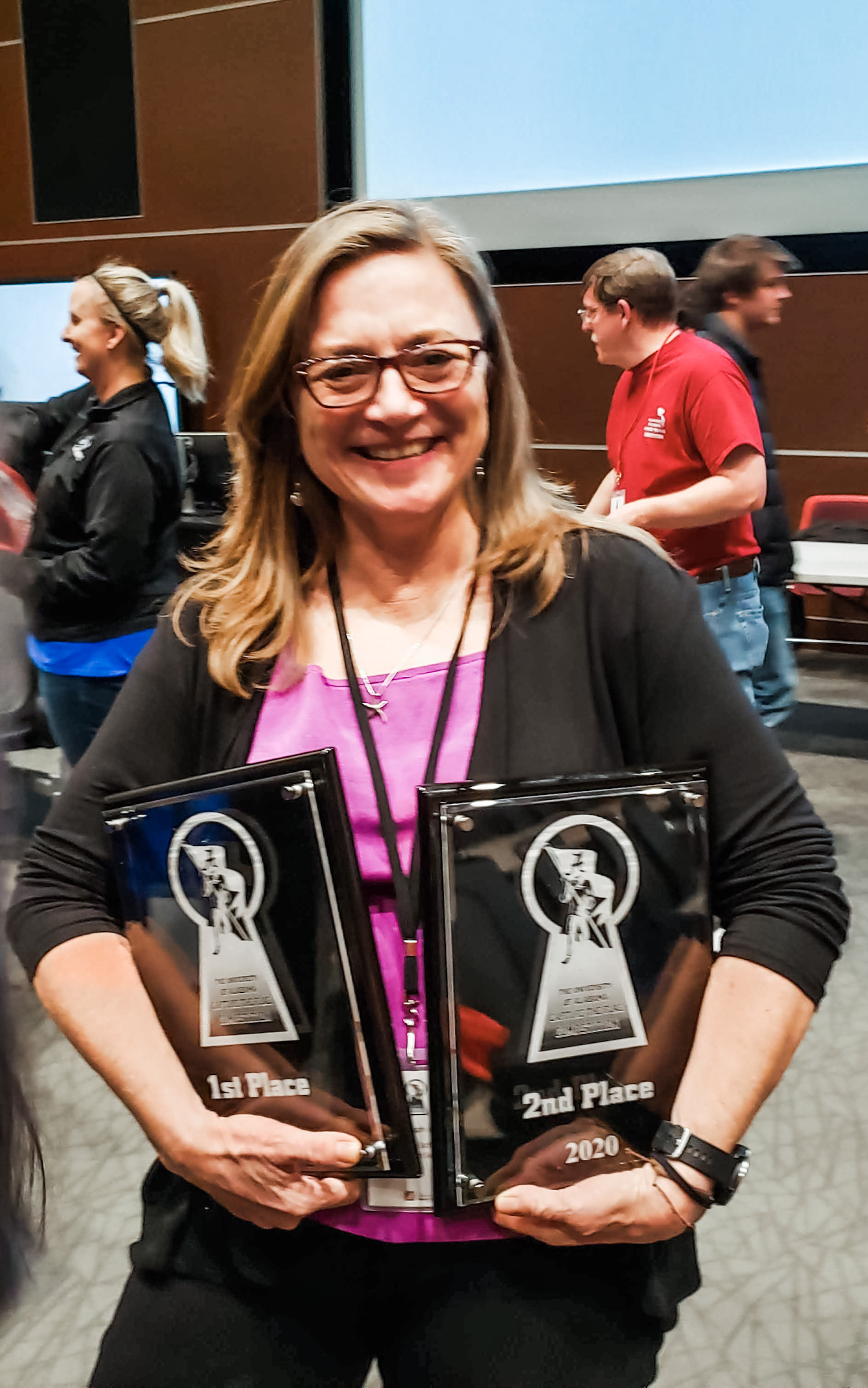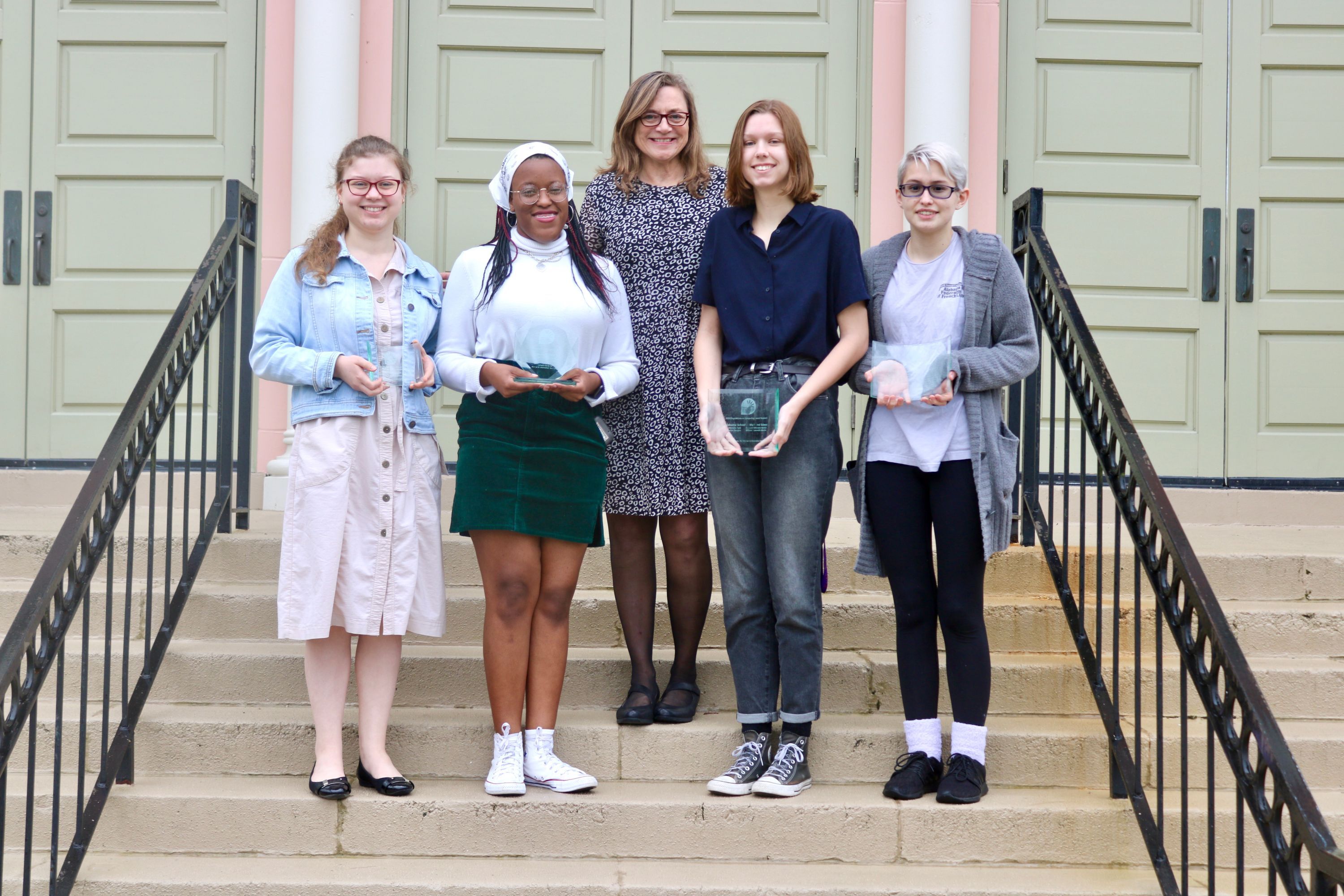 ASMS's very own Deborah Gray was recognized for her outstanding work in cybersecurity this past January. Ms. Gray is the recipient of Teach Cyber's 2020 Cyber Security Teacher of the Year "Pathways to Cybersecurity" Award. This award highlights her dedication to teaching cybersecurity, fostering clubs, and coaching competitions. She is a standout instructor at ASMS who not only puts care into her classes but invests her time in after-school computer science programs. According to Teach Cyber, "This award recognizes teachers who (in addition to teaching a cybersecurity class) developed cybersecurity programs, host clubs, and/or coach competitions. Their efforts have given students multiple means to enter or advance along a cybersecurity path."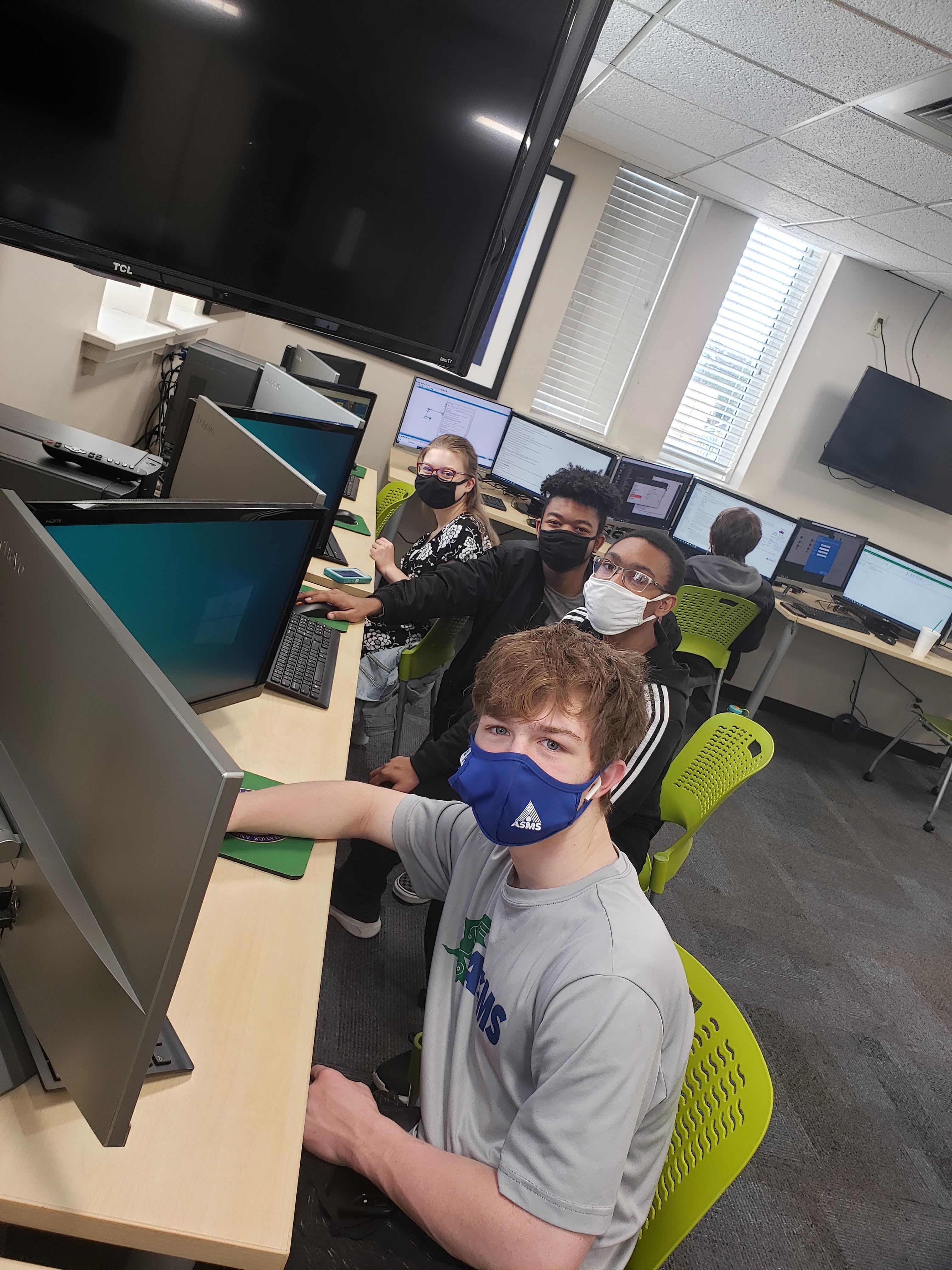 Ms. Gray received her bachelor's degree in electrical engineering from the University of Southern California and an M.B.A. from Santa Clara University while working for a high-tech company, Hewlett Packard, in the San Francisco Bay area. Before ASMS, she taught at different international schools and in Baldwin County. Her professional interests include cybersecurity, underwater robotics, and data science. As a computer science instructor, she promotes student engagement and project-based learning. Her approach encourages students to participate in computer science competitions and clubs that she sponsors. During competitions, students combine their individual strengths to work together. In CyberPatriots' competitions, students fix vulnerabilities in operating systems and secure a network. In Capture the Flag (CTF) events, students solve challenges of various skill levels and points by finding concealed messages, decrypting communications, reverse engineering code, programming, and more. There is something of interest for everyone.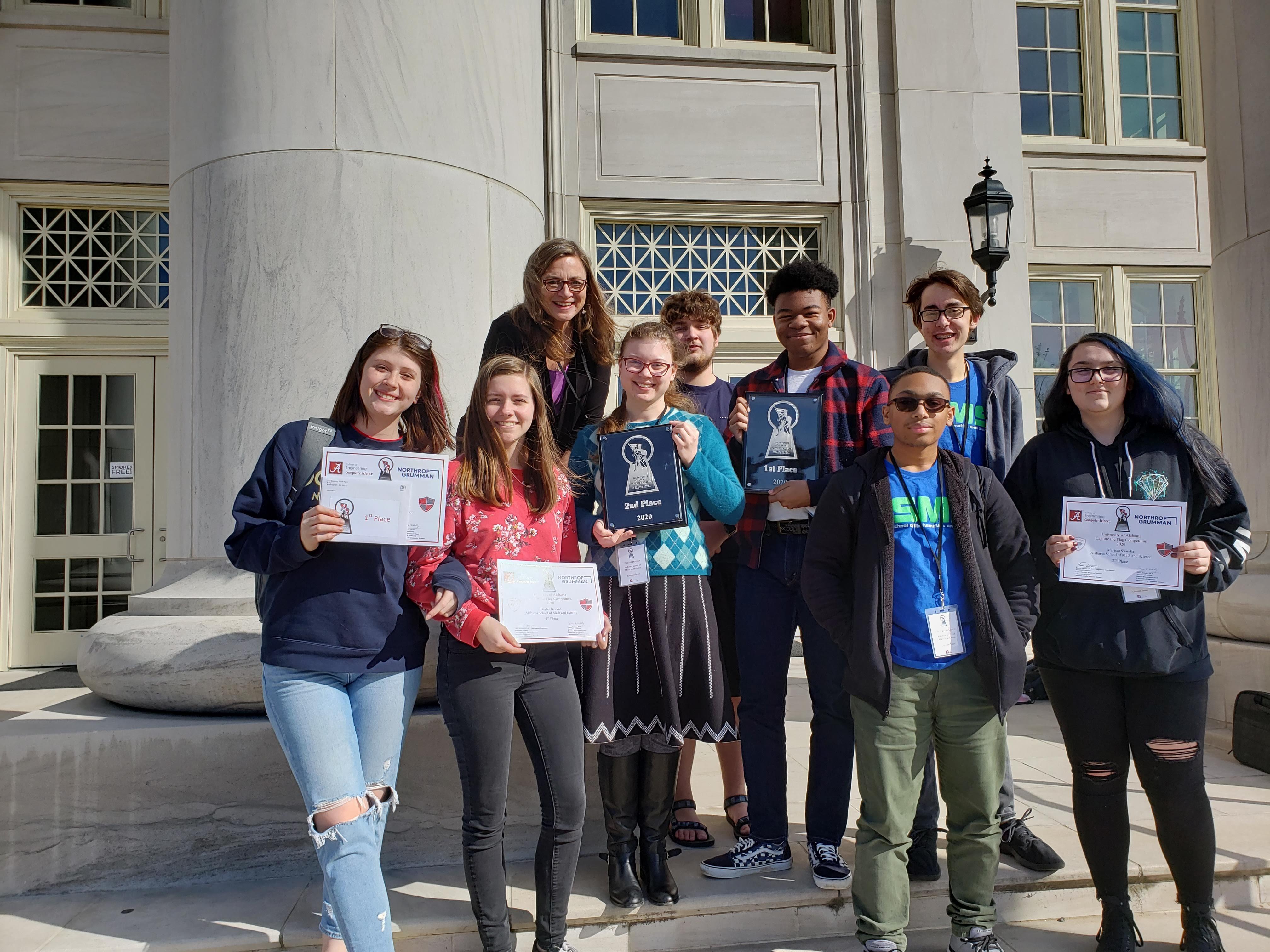 Recently, her students competed in a Capture the Flag (CTF) event where they worked together in teams to solve challenges ranging from programming to cryptography (decrypting communications) to steganography (finding hidden messages in images), and more. This is just one of the activities that Ms. Gray encourages participation in, as it helps students explore a variety of skills and introduces them to situations they may encounter in a CS field.

---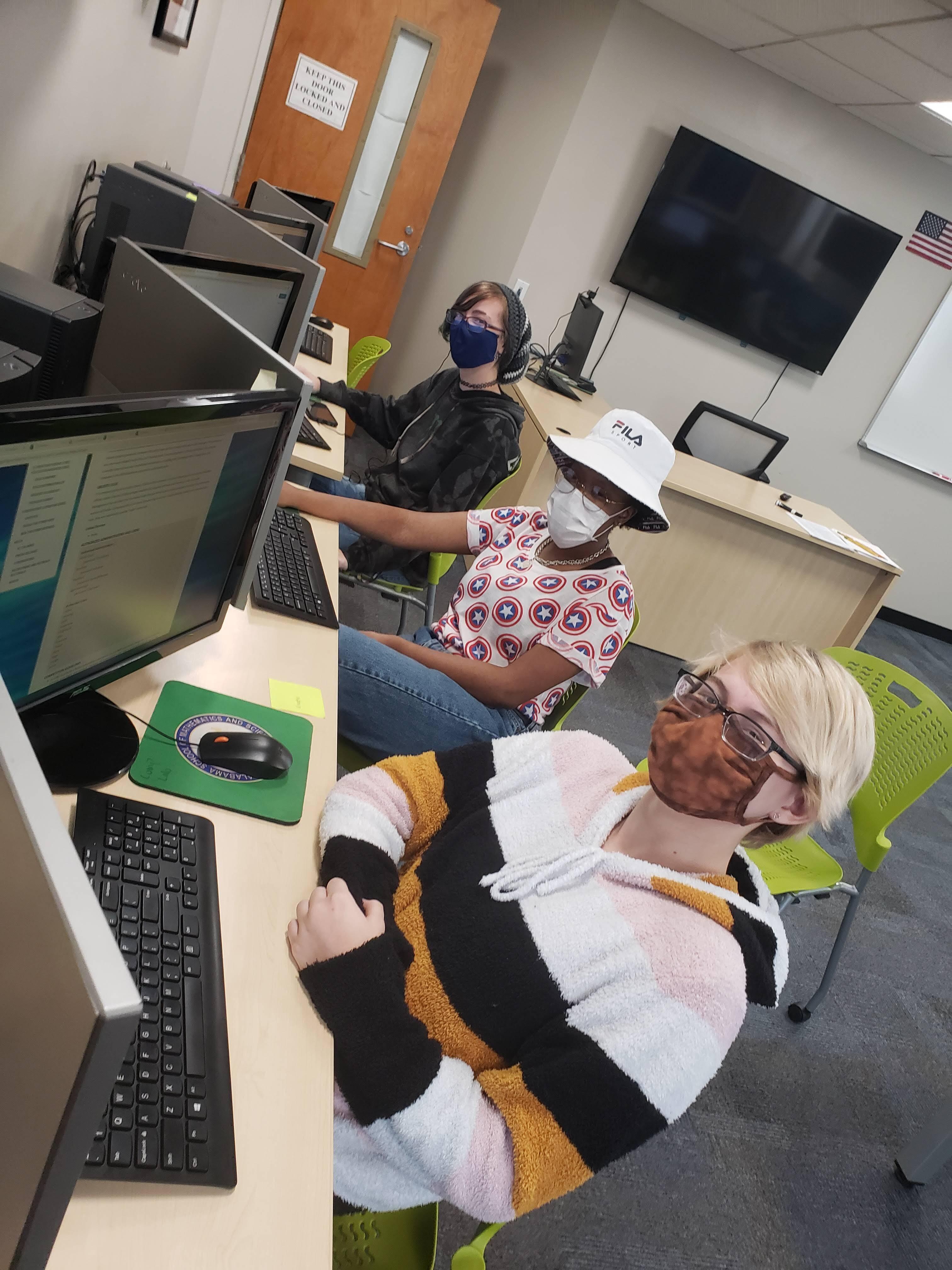 Mrs. Gray says her students "have fun solving problems and collaborating in competitions." She describes that it is exciting to see so many of our ASMS Dragons show interest and skill in an increasingly influential field; these skills will undoubtedly make them well-rounded students and help them in their future academic pursuits. Ms. Gray said that students who go on to study computer science have "an excellent grounding in solving problems and computational thinking from their dives into the world of cybersecurity."
Computer science classes and events create an environment that fosters curiosity, confidence, and collaboration. We applaud Ms. Gray for the Teacher of the Year recognition and for her work garnering genuine interest and skill within a core subject at ASMS. Congratulations Ms. Gray!
By ASMS junior Ruth Delmas
Check out the full Q&A with Ms. Gray featured in the March Teach Cyber Newsletter
Why is teaching cybersecurity important to you?
Cybersecurity is a critical, timely topic that crosscuts all aspects of our lives. It sparks student interest and deep dives into a wide range of CS topics from Linux to networking to cryptography to cyber ethics. Students have fun solving problems and collaborating in competitions. It opens opportunities for them at universities and in their careers.
Accomplishments in advancing cybersecurity education:
On top of everything else that a busy teacher does, Ms. Gray learned about cybersecurity so she could teach students who were interested. Not only has she advocated for cybersecurity courses for her students, taken on the challenge of learning to teach them and having them added to the school's academic offerings (no easy feat in a public high school), but she has also sponsored and trained students to be successful in numerous cybersecurity competitions.
CyberPatriot's Coach and Cybersecurity Club Sponsor (participate in Girls Go Cyberstart, Cyberstart, and various CTF competitions virtually and in person)
June 2020 Girls Go CyberStart 2nd in Alabama, a U.S. national high school cybersecurity championships sponsored by the SANS institute
2019/20 Three CyberPatriot's teams were at top levels in state competition in platinum, gold, and silver tiers
2019/20 Two teams placed first and second place at the University of Alabama CTF competition
Received approval for new Computer Security Fundamentals course
Teaching new Computer Security Fundamentals and CyberEthics Classes (also participating in the TeachCyber.org Pilot program)
Led a Directed Research class after school for students interested in certification. They used TestOut software.
Two female students were certified the first year in Network+
Taught virtual Cryptography course for middle school students (for our ASMS middle school math and science summer camp which went virtual for the first time.)
Igniting student interest in CS and Cybersecurity, resulting in students applying and being accepted into CS university programs across the state and U.S
Do you have any advice for new cybersecurity teachers?
Reach out -- for opportunities to train when they cross your desk, for help from more experienced teachers or CyberPatriot's coaches in your state, for curriculum like TeachCyber and Cyber.org. Use existing lab resources via a certification path like TestOut or the US CyberRange. Enable and encourage students to follow their interests and not be afraid to figure it out on their own. Nurture student collaboration through competitions like picoCTF, CyberPatriot's, CyberStart.