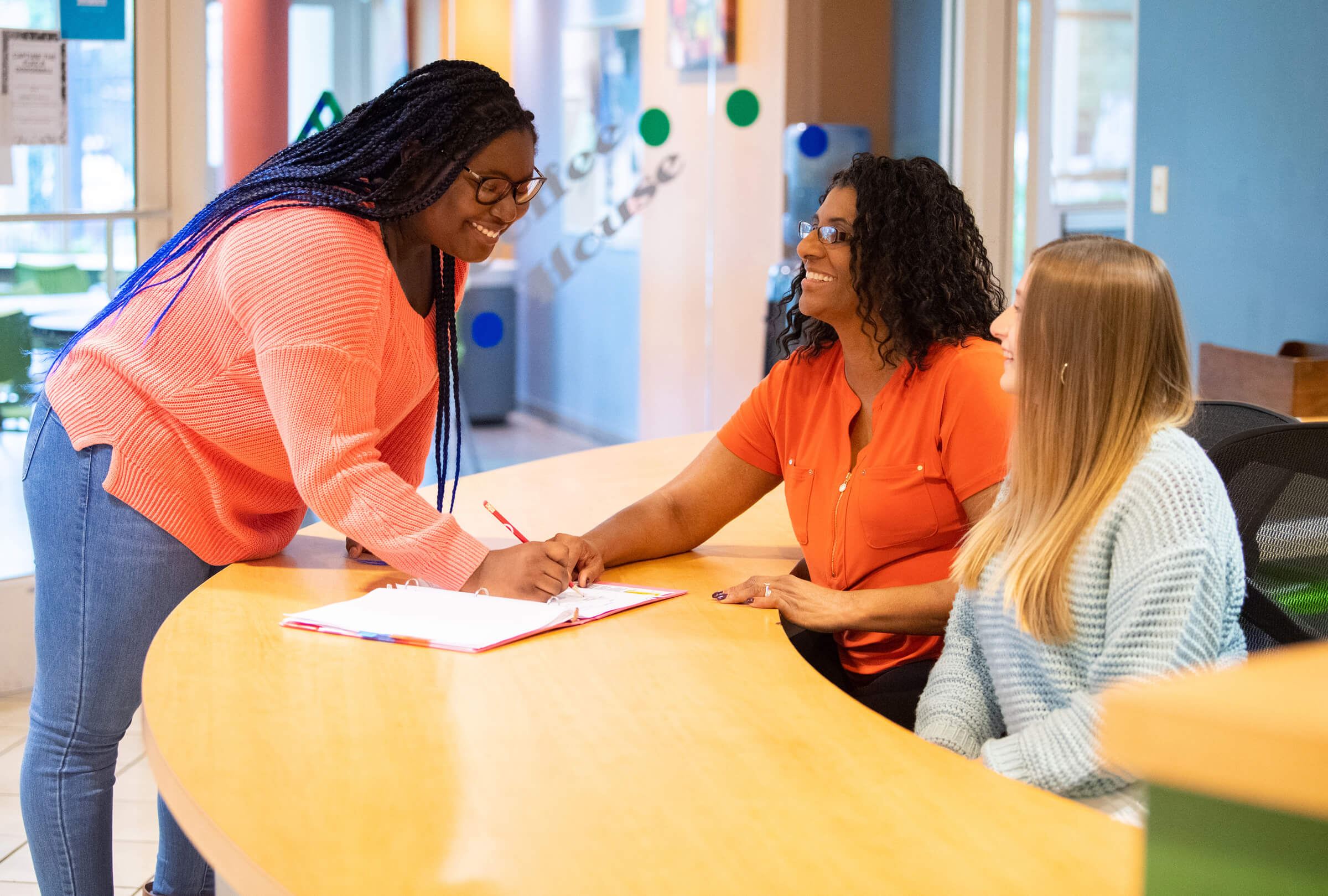 The Security Office is staffed 24 hours a day, 7 days a week, 365 days a year!
Security at ASMS is a top priority and is achieved by the security staff, the campus community, and technology.
At night, two guards are on duty – one patrols and manages the Security Office and one is stationed in the girls' dorm. The security staff monitors surveillance cameras located throughout campus, monitors visitors, coordinates parking, and makes rounds of the campus at all times of the day. The data from our security cameras is monitored by security staff and recorded.
Our security staff is ready to quickly respond to any emergency that may arise. All security officers are licensed by the State of Alabama. Security staff conducts foot patrols of the campus numerous times a day. Some areas covered are residence hall floors, parking lots, classrooms, and student recreational facilities. ASMS requires all persons on campus be registered at the Front Desk, located in the Bedsole Building. An identification badge is issued that must be worn at all times. Students are required to sign in or out at the Front Desk at all times. The Residential Life Staff and ASMS Security work closely to insure that a student's whereabouts are known whether off or on campus. The school's faculty, facilities staff, and students are trained and drilled for all emergency situations. Fire, severe weather, and lockdown drills are conducted frequently.
Head Security Guard:
Patrick Isaac
Cell: (251) 331-2928
Office: (251) 441-2118
pisaac@asms.net
Download Emergency PDF
---