ASMS Hackathon Featured by Mayor of Mobile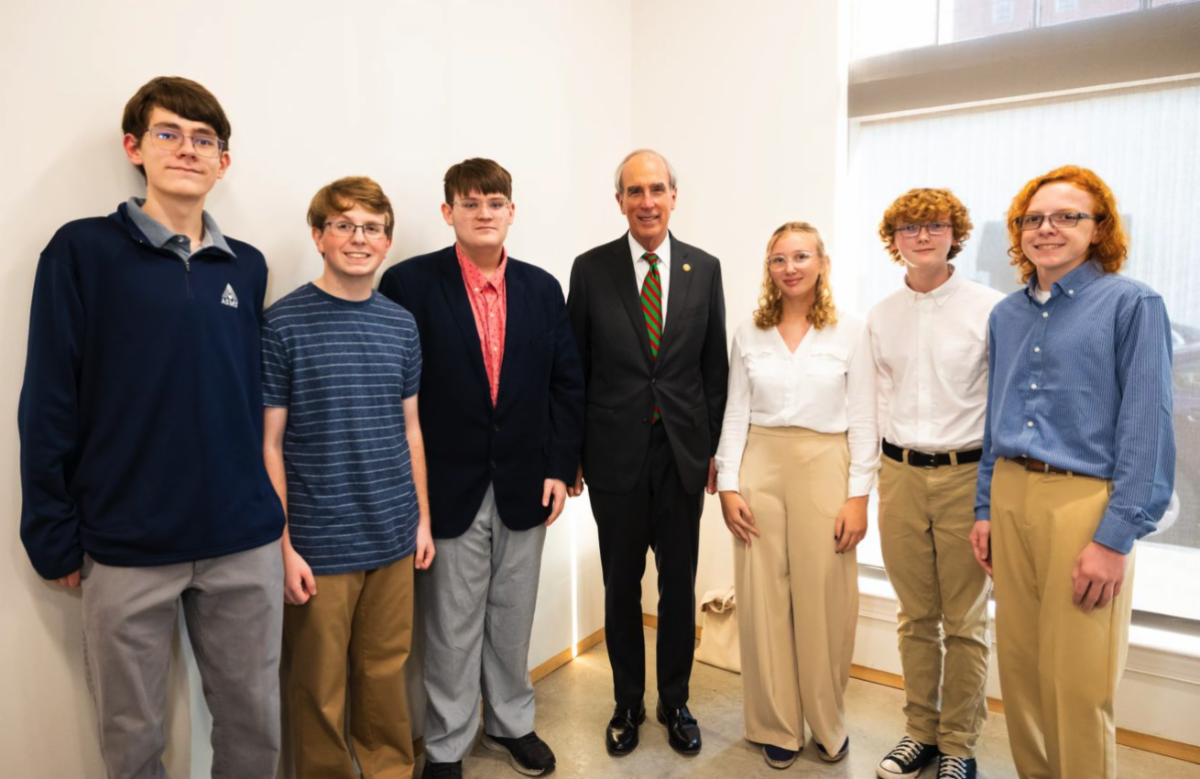 ---
The mayor of Mobile wrote the following in his newsletter on Monday, December 12:
Good evening,
It is 7 p.m. on Monday, December 12, and I am writing to give you an update from the City of Mobile.
Last week, several members of the City of Mobile's leadership team visited Innovation Portal to see presentations from the winners of the Alabama School of Math and Science's (ASMS) Hackathon. The event was open to Mobile and Baldwin County students, who were asked to use their creativity and knowledge of technology to solve two problems: How to connect young people to employment opportunities and how to help them make informed decisions about environmental tradeoffs.
The first-place team was a trio of ASMS juniors who created a conceptual website that connects young adults to local jobs based on their interests. Second place went to a group of EIGHTH GRADERS from Elberta and Foley Middle schools, who envisioned a browser plugin that could provide consumers with real-time information about the environmental impact of products they purchase online.
Both groups were very impressive. We are fortunate to have such local talent among our young people. Now it's our job to create the opportunities and atmosphere that will keep them working, creating and solving problems here in Coastal Alabama.
More About Hackathon:
The ASMS Hackathon recently took place in Mobile providing a unique learning experience for area 9th-12th graders. The event included a one day challenge of real-world creative problem solving while students learned from local technology professionals. Participants collaborated with peers to employ critical, innovative thinking skills to successfully develop their solutions. The event was sponsored by the Innovation Portal and other local business leaders.