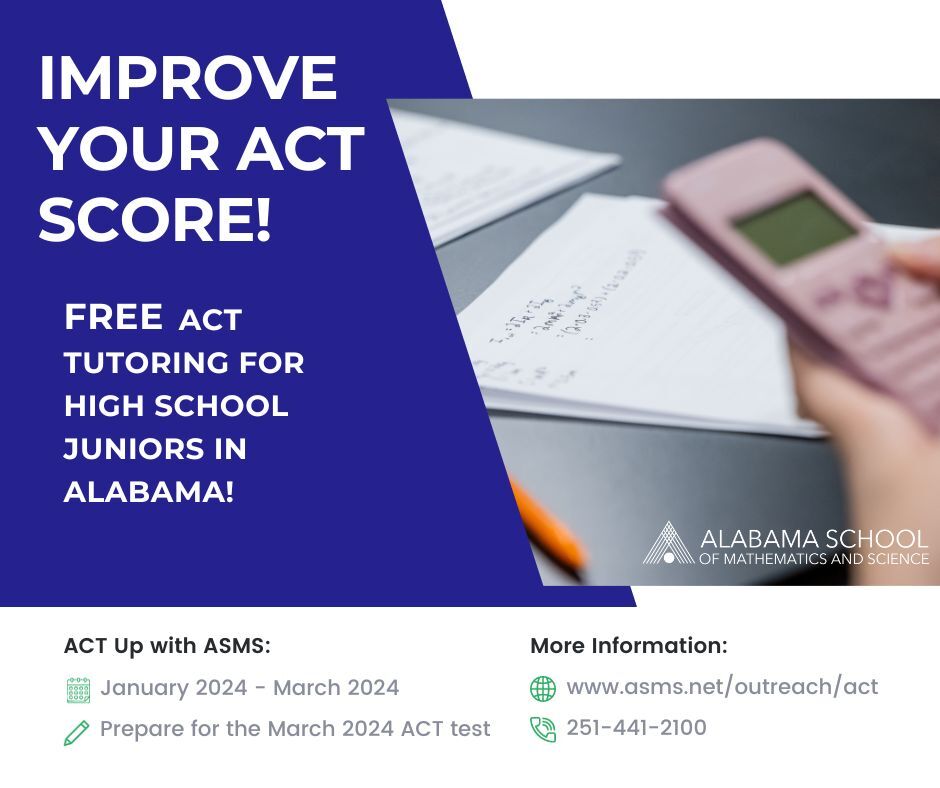 The Alabama School of Mathematics and Science is excited to offer free ACT exam prep to 100 juniors from across the state through its "ACT Up with ASMS" initiative. This fully online afterschool program's goal is to serve the underserved, so priority will be given to eleventh-grade students from low-income families, rural areas, or disadvantaged school systems.
Sessions taught by a standardized test specialist will meet two afternoons per week from January through early March, ending shortly before the state administration of the ACT exam.

The ACT exam plays a major role in the college admissions process. A low score can prevent a student from gaining admission to the college or university of their choice. A high score increases their chances of admission – and of earning valuable scholarship dollars. At many in-state institutions, strong ACT scores can earn an applicant as much as the full monetary value of their tuition in four-year renewable scholarships.

Moreover, students' performance on the ACT exam showcases the academic and intellectual strengths of our state to business leaders who might consider investing in Alabama and hiring from our workforce. So, we strongly encourage eligible juniors to apply to our program.
Apply now!
---