ASMS Alumna Megan Saalwaechter (Class of 2019) Featured on Alabama Upstarts for Research Innovations Related to Bed Sores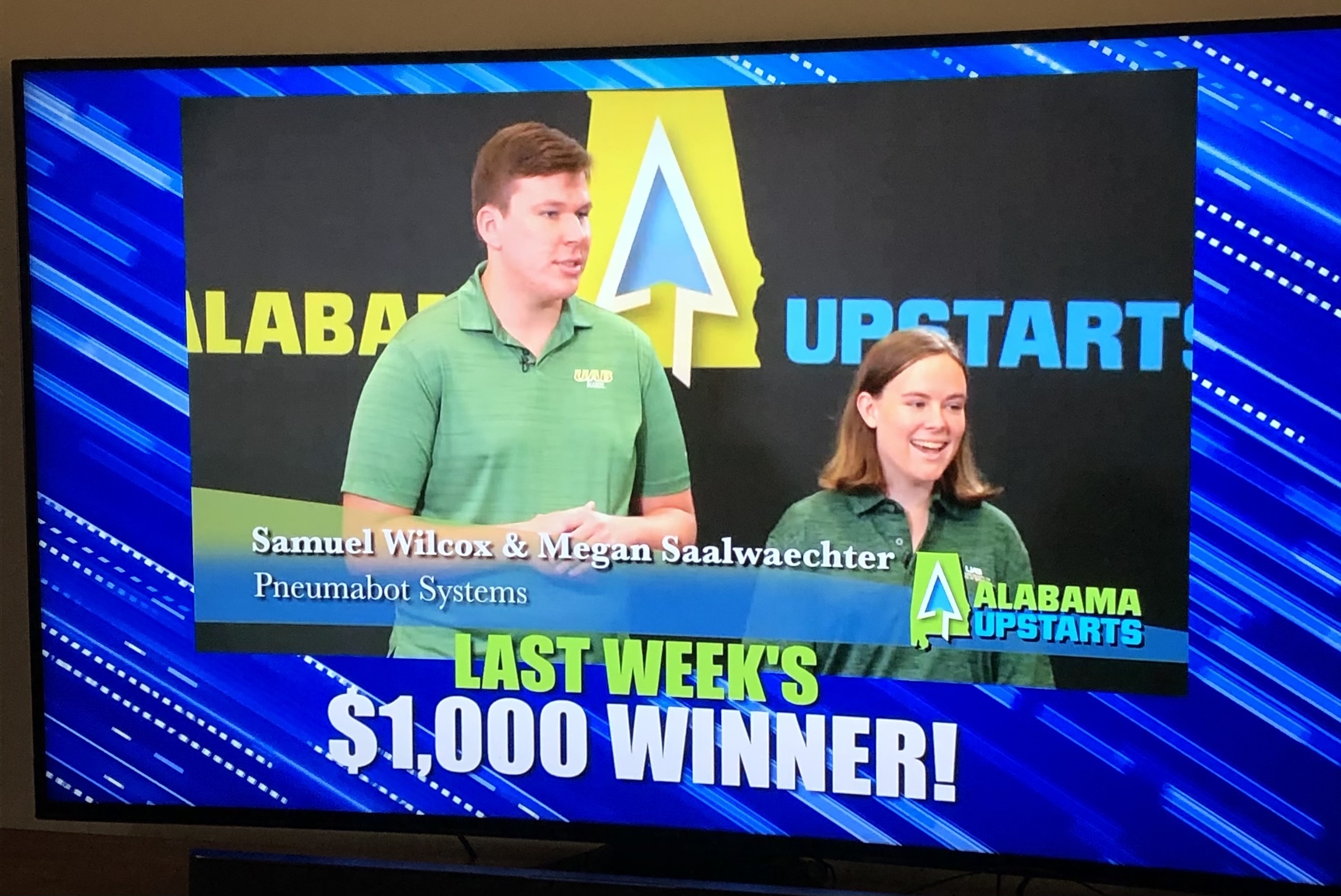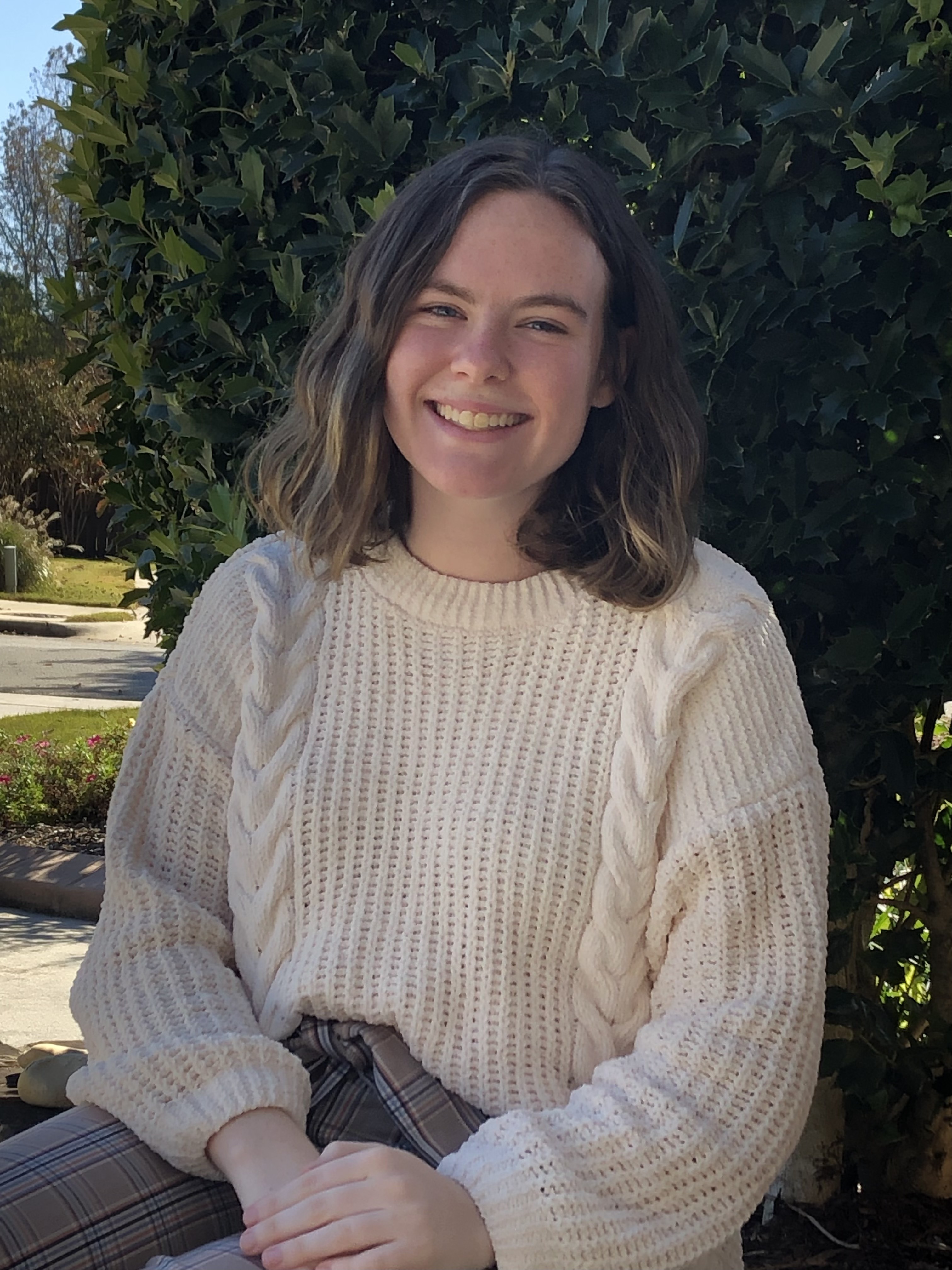 Written By ASMS Senior, Ruth Delmas (Mobile County)
An Alabama School of Mathematics and Science (ASMS) alumna, Megan Saalwaechter, began her research career after just two years at the University of Alabama at Birmingham (UAB). She graduated from ASMS in 2019 and currently studies Biomedical Engineering on the Pre-Med track at UAB.
While taking a class through the UAB Science and Technology Honors Program titled, "Clinical Innovations," Megan worked to find solutions for issues that arose in clinics and hospitals. In one of her projects, she looked for ways to address and alleviate pressure injuries, or more commonly known as bed sores. Pressure injuries can develop easily on patients who have conditions that require them to be confined to a resting position where parts of their skin are under constant pressure.
The class ended, but Megan's interest did not. She and a partner independently continued this research into a way to treat pressure injuries. They participated in I-Corps, a project hosted by the National Science Foundation that "supports fundamental research and education in science and engineering." During the project, she and her partner spoke with nurses, healthcare workers, and wound specialists around the country about their experiences dealing with these injuries.
Working alongside seasoned mentors at UAB – her professor of Clinical Innovations, the Chief of Inpatient Wound Care at UAB's hospital, and the Dean of the UAB School of Business – Megan and her partner created an LLC to further their research and development of a solution. She was recently featured on Alabama Upstarts, a show where young companies pitch their business to a series of judges and investors. Megan competed in the university challenge for students from UAB, The University of Alabama, Auburn University, and Birmingham Southern College. Her product is called Pneuma Bot. Megan says, "Each round is decided through voter participation for which team goes through to the next round." Several ASMS community members voted for Megan's project on the Alabama Upstarts website in the most recent round of the competition.
Megan considers her time as an ASMS Dragon well-spent! She said that the level of rigor she experienced as an ASMS student helped prepare her for her academic career in a major that marries engineering, biology, and medicine. She also felt that the range of classes at ASMS offered her opportunities that cannot be found anywhere else. She expressed that the ASMS experience is rich in many ways; not only does the school offer traditional subjects often at the college level, but the school offers many unconventional electives that inspire students to pursue multiple areas of interest – both contrasting and complementary!
Many alumni say that ASMS is where they "found their people." For Megan, she made long-lasting friendships with peers she still connects with today despite the distance. When asked what advice she would give current and prospective students, she said, "Do not be afraid of pursuing something that goes outside of what you ultimately want to do professionally." She explained that diversifying one's interests is critical for personal and career growth. In her own academic path, her enthusiasm for engineering, medicine, and entrepreneurship has helped direct and catalyze her endeavors.
Exciting opportunities, driven peers, and a passion for learning, all embody Megan's bright research career at ASMS, UAB, and beyond. ASMS is incredibly proud of our graduates and proud of Megan for her achievements as a young woman in STEM. The ASMS school community is excited to see what lies ahead on the horizon for her research and career!
* A special congrats to Megan who won the first pitch with Sam Wilcox! They will move on to the quarterfinals in a few weeks. *