ASMS Students Presented at Northeast Pop Culture Association Virtual Conference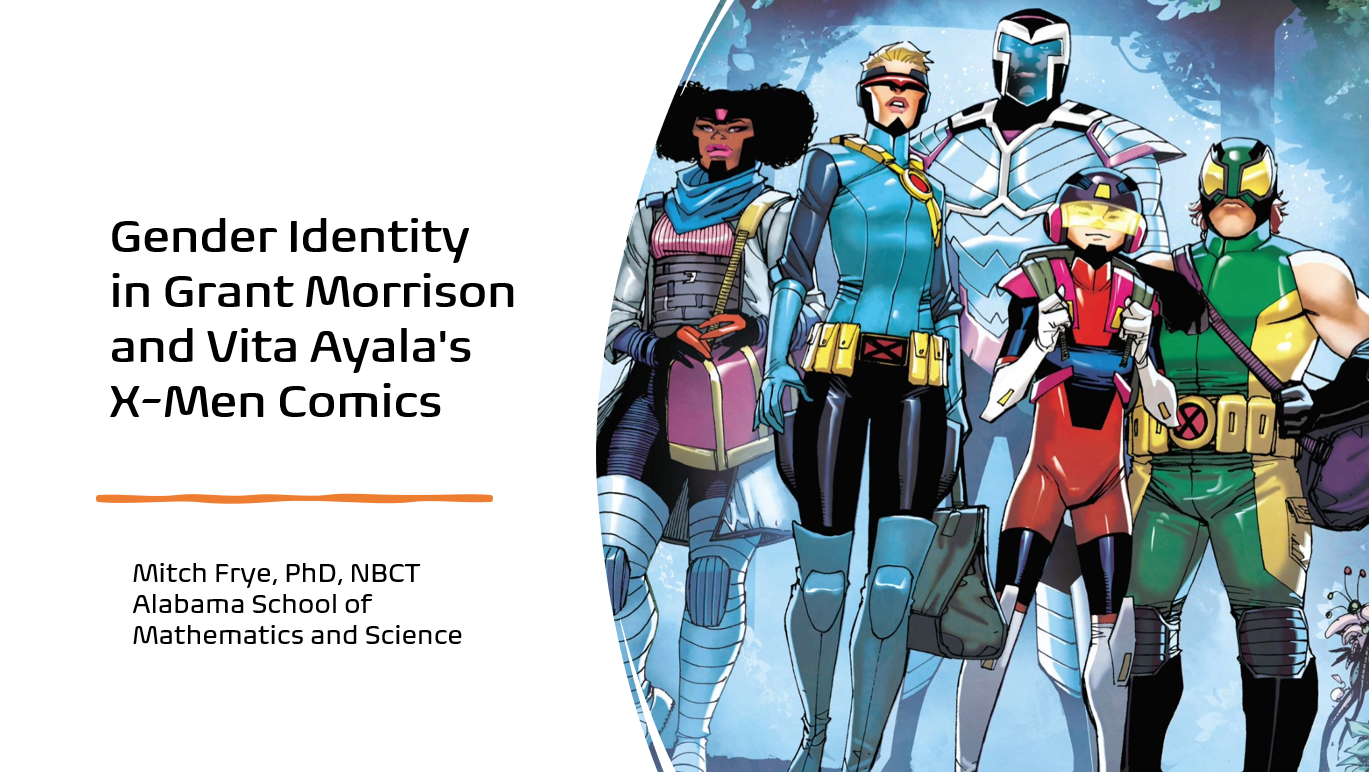 Four ASMS students and their faculty member recently presented their research at the 2021 Northeast Pop Culture Association Virtual Conference, an event primarily attended by graduate students and college professors.
On October 23rd, Mason Bayles, Trinity Causey, Holt Templeton, Katie Winn, and Dr. Mitch Frye participated on a panel entitled "X to the Power of Z: Gen Z Perspectives on the X-Men." They read papers on issues of gender and race as addressed in the pages of Marvel's X-Men comics. This work was the result of the student's enrollment in a summer 2021 research course on comics studies, which enabled them to interact with comics critics, journalists, and writers. After reading 58 years of X-Men comics and consulting with scholars such as Prof. Qiana Whitted (University of South Carolina) and Prof. Nicholas E. Miller (Valdosta State University), the students were well-prepared to deliver their presentations at the NEPCA.