A Letter to the Class of 2020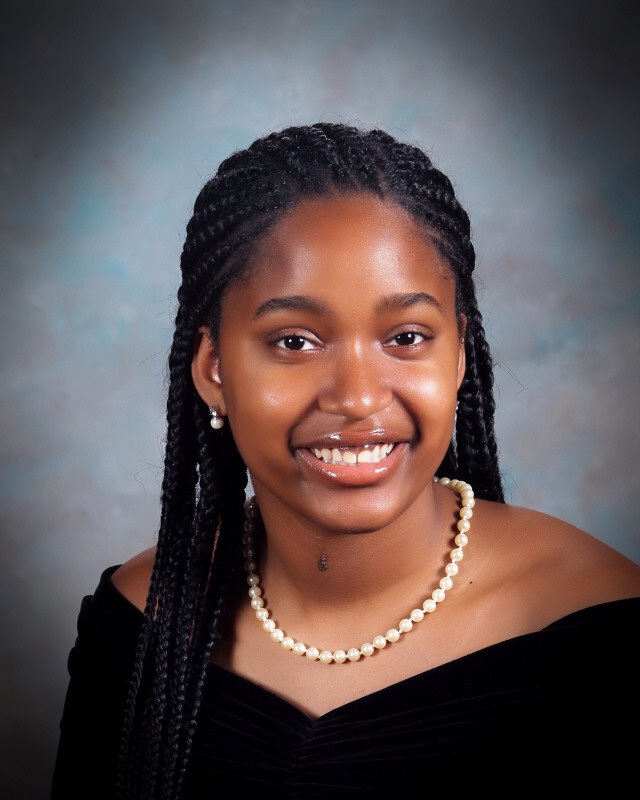 Written by senior Jalexis Edwards, Mobile County
As I thought about what our senior year would look like, I never imagined this. I gotta say my 2020 vision didn't see this coming. I pictured a teacher appreciation dinner, a prom, a senior beach day, and perhaps, if we were lucky, a senior skip day. I thought about the countless nights I would spend bonding with my friends as we stayed up later than we probably should to talk about nonsense, reflect on memories, sing off tune, and eat Shin Ramyun. I thought about how cool senior nights were going to be and how every single one of us would leave a different mark on ASMS. In my head, I planned our senior year out perfectly, and even though our senior year did not go as planned, it still turned out pretty amazing.
There are countless events that did not happen this year due to COVID-19, but the events that did take place were wonderful. Take for instance, over half of our senior class playing hide and seek in the Bedsole building for our first senior night and the fact that we were the first class to have a homecoming. We had an amazing time at Disney, and we even stopped at Buc-ee's on the way back! We did things that we thought we would never do again, such as participating in Disney themed cafeteria dances. As time goes on these are the memories that will stick with us. We will remember the friends that became family and the faculty and staff members who helped us find our way.
As I sit at home reflecting on our senior year, I can't help but to be proud of our class and all of our accomplishments. This may sound cringy and corny, but I'm super proud of each and every one of us. We managed to survive an entire year's worth of physics, college applications, high school, and even a global pandemic. I've known all along how intelligent and adaptable the class of 2020 truly is, and now, due to COVID-19, the world does as well. Resilient, strong, and determined are all words that can be used to describe us- and perhaps the word procrastinators too, but that's a discussion for later. I am positive that these adjectives will continue to keep defining us, and time and time again we will continue to accomplish our goals no matter the circumstances.
Seniors, this is not the "good bye" we planned. However, our time has come to an end, and we must go on to the next phase of our lives. I can't wait to see all of the lessons we learned at ASMS both in and outside of the classroom guide us in both college and our careers. From bonding as incomings to planning our futures together, seniors, our time is over and as ASMS uses this week to congratulate us, I wish you all well in the future and a happy Senior Week!