ASMS Robotics Begins Partnership with local Boys and Girls Club Teaching Kids How to Build Robots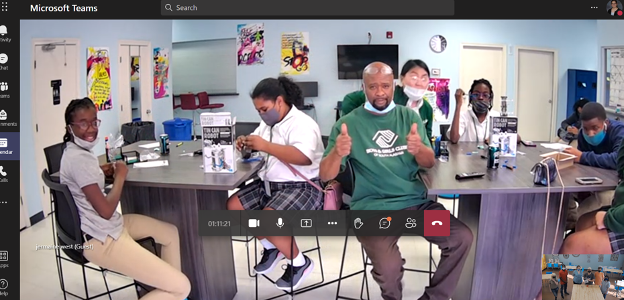 ASMS Robotics is participating in a new partnership with the Boys and Girls Club to help them build fun robots and spark their interest in learning robotics. Back in late summer/early fall, the Boys and Girls Club received robotics kits for the kids to learn how to build robots. However, the Boys and Girls Club was unsure of how to use the kits, so they reached out to ASMS Robotics and asked them to help instruct the boys and girls.
In the fall of 2021, ASMS Robotics began their work. They spent time reviewing the robot kits and learning how they worked, before finally setting out to teach the kids at the Boys and Girls Club. So far, ASMS Robotics has guided the kids through building a tin can robot, and they even plan to teach them how to build a solar robot later this year. ASMS Robotics hopes that by learning how to build these robots, the boys and girls will become more interested in entering the STEM field.
This is the first time ASMS Robotics has done any work with the Boys and Girls Club, but they hope that it is not the last. Dr. Jessica Alexander, ASMS physics instructor and the sponsor of ASMS Robotics, stated that both ASMS Robotics and the Boys and Girls Club have shown significant interest in turning this project into a multi-year program where the kids learn how to build progressively more advanced robots every year.
However, the Boys and Girls Club is not the only group benefitting from this partnership. Through working with the boys and girls, ASMS Robotics has been able to practice teaching others the skills that they have learned. Additionally, this project has served as a means for ASMS Robotics to help the community in a new way that is both interesting and enjoyable for the members. Because this program mixes community service directly with the interests of the ASMS Robotics students, it makes the service more appealing, more enjoyable, and even more attractive on resumes.
The ASMS Robotics partnership with the Boys in Girls Club is sure to continue being educational, entertaining, and good for the community as it goes forward.
By Liam Ellison, ASMS sophomore