Jody E. McLean – Outstanding Alumna and Public Health Professional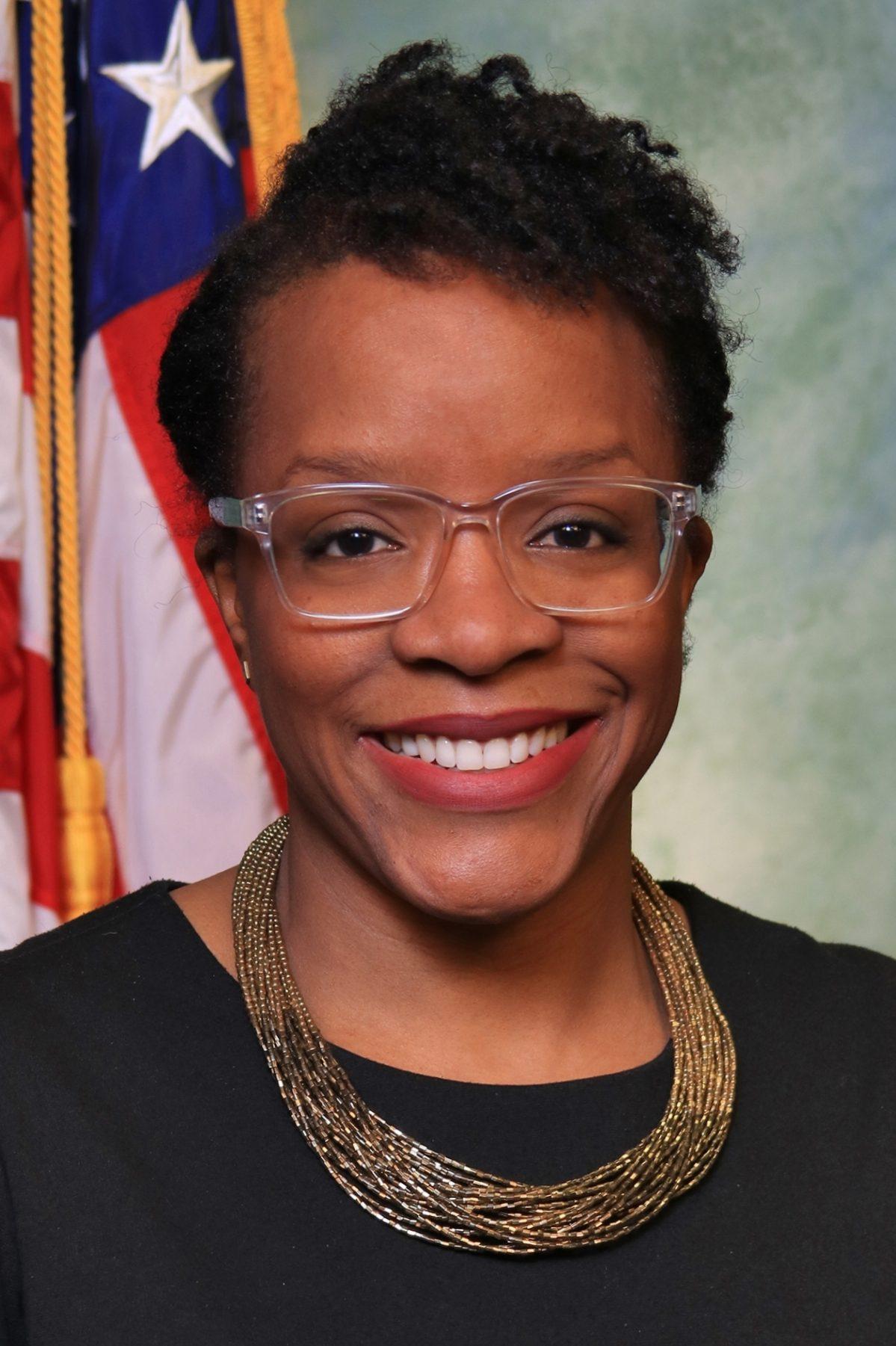 Jody E. McLean has worked to address some of our world's most pressing public health challenges. McLean is a native of Tuscaloosa, AL and a 1999 graduate of the Alabama School of Mathematics and Science (ASMS). After graduating from ASMS, she went on to pursue a Bachelor of Science degree in Biomedical Engineering from Boston University (BU) and earned her Master of Public Health degree in Biostatistics from BU as well.
When asked about her decision to pursue a career in public health and biostatistics, McLean expressed, "Public health, analytics, and data science are all deeply fascinating and applicable to humans immediately." She gave examples of her work for the National Center for Health Statistics (NCHS), an agency within the Centers for Disease Control and Prevention (CDC).
While working for the NCHS, McLean works on the National Health and Nutrition Examination Surveys (NHANES). NHANES is a program of studies designed to assess the health and nutritional status of adults and children in the United States, which started back in the 1960s. According to McLean, the survey has become a significant dataset for confirming and analyzing many aspects of public health. She gave the example of when lead stopped being included in gasoline; the survey results no longer showed lead in human blood at such high levels. The survey travels across the United States yearly to 15 counties conducting examinations for various aspects of health for infants all the way to the elderly.
Of specific note, McLean shared, is that the NHANES Biospecimen Program started within the survey in 1991. This program is a collection of serum, plasma, urine, and DNA specimens that are readily available and can be used by researchers. The survey tests samples and returns results back to participants. A subset of samples is put aside for future research. This allows researcher to consider prevalence of disease/condition or environmental markers that testing was not available for at the time or not understood, example COVID-19. The majority of NHANES and the NHANES Biospecimen Program data is available for download on their website. Datasets are added monthly including datasets from completed Biospecimen projects.
McLean also expressed the value of working in public health as an opportunity to identify what behaviors change outcomes in communities. She expressed, "Working in public health teaches you to think and operate within the system as a whole." McLean was on temporary duty in Ethiopia to help eradicate Polio through immunization. She described how in theory, Polio would already be eradicated, but the last 1% of a public health problem is the hardest to address. She worked as part of a team to assist local staff and leaders to use their public health infrastructure to increase immunization and to identity cases of polio.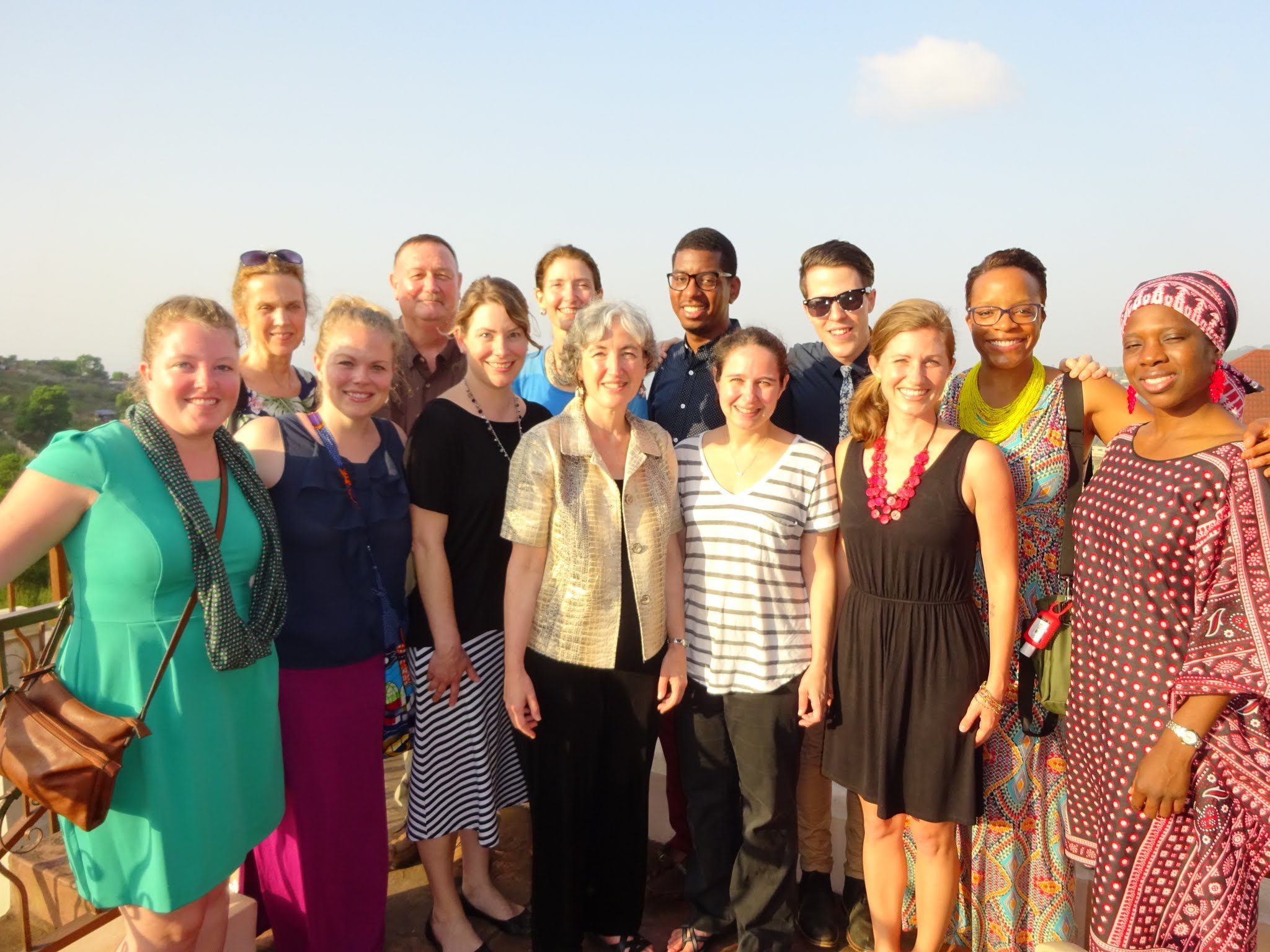 In addition, McLean described how knowledge of public health and data analytics are significant in terms of introducing vaccines, saving lives, and preserving economies. McLean was temporarily deployed in 2015 as part of the CDC's effort to aid in the Sierra Leone Ebola response. McLean worked as part of the Sierra Leone Trial to Introduce a Vaccine against Ebola (STRIVE) team. She explained how creating, testing, approving, and being able to safely use vaccines can be a long process, but it can also make a huge difference when done efficiently. In Sierra Leone they were able to vaccinate healthcare workers for the final phase of clinical trial. The results of the all clinical trials from 2014 to 2016 led to vaccination being heavily utilized in the current Ebola outbreak in the Democratic Republic of Condo (DRC). The Ebola response in the DRC has been difficult since parts of the country are a conflict zone, but more than 100,000 people have been vaccinated.
Today, McLean is a Genetic Project Officer for the NHANES. McLean oversees the DNA specimen program, the genetic data repository, and other forthcoming large biological datasets. NHANES is unique because the participants are representative of the United States general population. Forthcoming data projects include the 1st nationally representative Oral Microbiome done in collaboration with the National Cancer Institutes and a blood methylation project.
Working for the CDC was not something McLean had initially planned for herself and her career. She went to college on the pre-medicine track, but looking back, she would advise current ASMS students that career opportunities are much more nuanced than they may seem. McLean noted, "A career in public health is something ASMS students should really look into when considering career choices. In many ways, I have a better life than I mapped out for myself when I went to college." McLean described how her engineering, public health, research, and programming background were the right combination needed for her to land a position at a highly respected statistical agency like the NCHS.
For students interested in a career in public health, McLean advised pursuing a degree in something specific like the sciences, math, and anthropology and then pursuing a master's degree through a strong public health graduate program. For any student, she would recommend they start researching careers, majors, schools, and programs throughout their junior year. McLean noted how various members of her own ASMS graduating class were able to graduate with minimal student loans, debt free, or even early from college. "Do your research on how schools offer financial aid and know which ones provide the lowest debt burden," says McLean.
McLean herself was accepted to her #1 college choice, but she ended up choosing another, Boston University, because it was the better financial decision. In her opinion what really matters is "Go[ing] to college ready to work and make the most of your experience. As much as you have a major, consider the other resources and opportunities available at your institution."
When looking back on her own time at ASMS, McLean conveyed, "The community is everything – the people you meet, the teachers you learn from, and the friends you make for life." She talked about learning alongside students who were all extremely ambitious, but their ambitions were not the exact same. She also mentioned being engaged, nurtured, and stimulated on an individual level at ASMS. She has enjoyed keeping up with her fellow alumni, seeing how they have grown, and watching them make a difference as well.