Outstanding Alumna Sara Nayeem: A Combined Career in Medicine & Business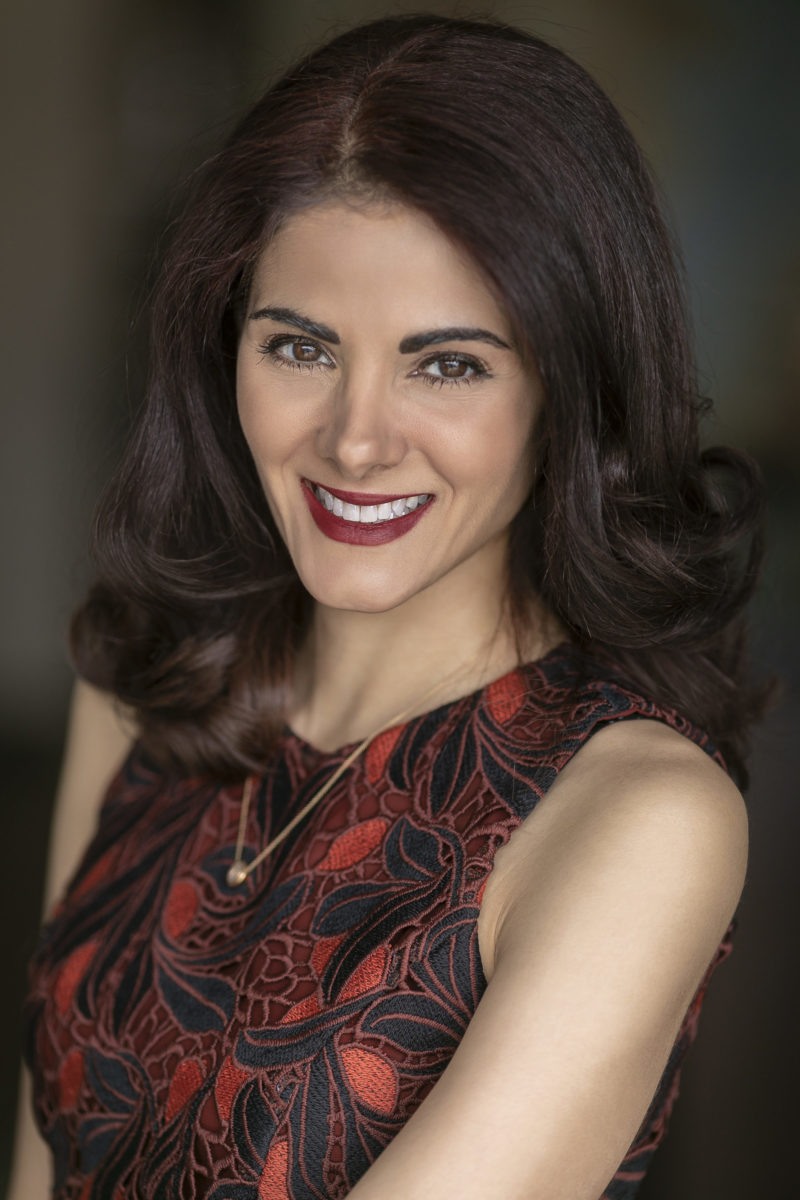 Sara Nayeem, a 1995 graduate of the Alabama School of Mathematics and Science (ASMS), has taken an interdisciplinary approach to her academic and professional career. Nayeem graduated from Harvard University in 1999 with an A.B. in Biology and from Yale University with M.D. and M.B.A. degrees in 2006. She is now working as a partner at the venture capital firm New Enterprise Associates in Maryland, where she invests in biopharma companies. What led Nayeem to pursue a career combining medicine and business?
As an ASMS student, Nayeem enjoyed the myriad of academic courses available as well as the rigor of her classes. At the same time, she was involved in many extracurricular activities – SGA, youth legislature, yearbook, volunteering, residential council, and more.
She shared, "ASMS made an extraordinary impact on my life. I was in class with smart and committed students taking high level courses that sometimes used the same textbooks as courses I later took in college. Outside of class, I had the chance to explore other interests, and it was vital to my development into a well-rounded person."
Nayeem described how her time at ASMS was also essential to her admission and ability to succeed at Harvard University. As an undergraduate student at Harvard, Nayeem began to more directly combine her background in science with her talents in business. Coming from a family of doctors and drawn to the biological sciences, Nayeem was considering medical school. At the same time, she was enjoying her economics classes and was learning about the business world through a part-time job at a local consulting firm.
After graduating from Harvard, Nayeem deferred her admission to Yale School of Medicine and worked as an investment banker for two years. At the close of her two years, Nayeem decided that she might still want a career in clinical medicine and matriculated to Yale. She later decided to pursue an M.B.A. degree as well after learning how other Yale Med alums with the dual degree were combining entrepreneurism, health policy work, and clinical practice.
When asked about advice for students interested in such a program, Nayeem advised, "Only pursue it if you have at least a 50% chance of practicing medicine. Medical school is very intense and expensive, and there are other ways to combine business and healthcare academically and professionally if you do not intend to practice."
She explained how joint degree programs are more common now, so it is likely students will have broad career options to choose from based on their interests.
While at Yale, Nayeem still found she was drawn to the business industry, engaging in biotech consulting and working on a health policy journal at Yale Law School. She also worked as a summer intern at Merrill Lynch in the healthcare investment banking group, which she found combined finance, business strategy, and a proximity to new innovations in biopharmaceutical and medical device companies. She graduated with the ability to practice medicine but chose to accept a full-time offer at Merrill Lynch instead of pursuing a medical residency.
Nayeem's career eventually led her from the investment banking industry back toward a role with a deep connection to medical innovation. She now works as a venture capitalist who finds new biopharma investments and helps build these companies as a board member. Nayeem is in regular conversation with entrepreneurs, researchers and other investors, evaluating emerging science, reviewing scientific studies and clinical trial data, considering regulatory approaches for portfolio companies, and analyzing opportunities for their risk and return potential. She talked about the relationships she has built with entrepreneurs and how she has felt honored to work with such visionary and committed scientists and drug developers.
When asked to share her own advice with ASMS students, Nayeem said,
"You don't have to know your ultimate destination. There are so many interesting things to do in the world, and it can be hard to know the ideal career for you until you have tried a few things. Being open to different academic and career opportunities can help move students toward their next job and ultimately toward the most fulfilling career for them."
Nayeem looks back fondly on her own time at ASMS, remembering off campus walks to Krispy Kreme and laughing about when she pulled her first all-night study session. From academic opportunities, to social and emotional development, to instilling discipline, motivation, and perseverance, Nayeem says,
"It all started at ASMS."
Nayeem was recently selected for the Fierce Biotech 2019 Fiercest Women in Life Sciences list. Read more here.