Outstanding ASMS Alumna, Emily Pentecost - Class of 2007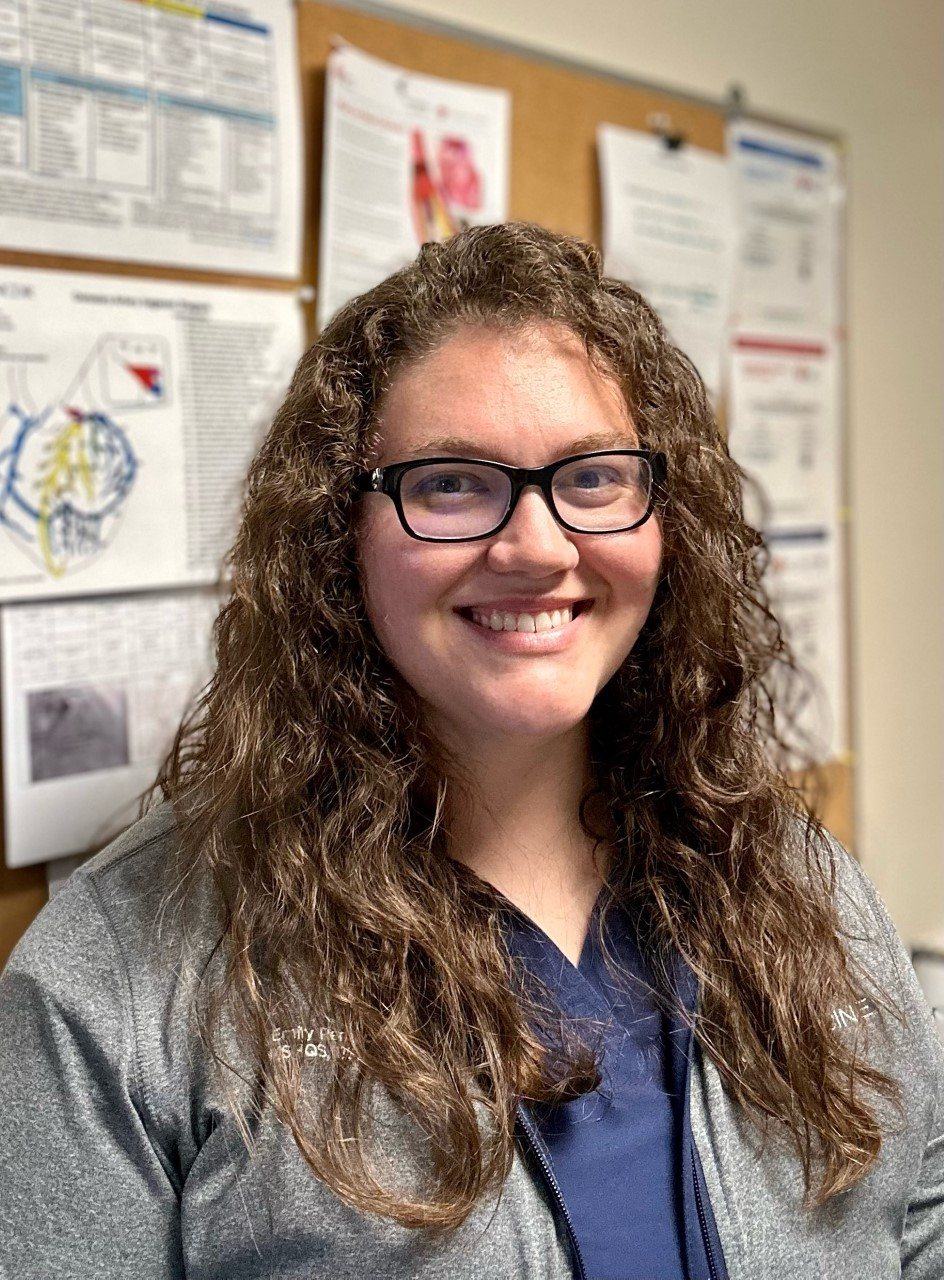 Emily Pentecost, Graduating Class of 2007 -- the ASMS Alum Who Can!
By Lex Mroczko – ASMS Junior from Baldwin County
Emily Pentecost is an ASMS alumna from the graduating class of 2007 who has gone on to achieve amazing things in her nursing career and her life. After graduating from ASMS, Emily pursued a career in nursing, attending Gadsden State CC, where she attained her associates degree before working in Surgical Intensive Care at Gadsden Regional Medical Center from 2012 to 2014. In 2014, Emily married and moved to the Birmingham area where she began working at the University of Alabama at Birmingham (UAB) in the Electrophysiology (EP) Lab, used for studying the heart's electrical system. There she received her bachelor's degree in nursing as well. Her son, Neal, was born in 2017, the same year Emily became the supervisor of the EP Lab. In 2021, she went on to obtain her master's degree in healthcare quality and safety from UAB and received her Lean Six Sigma Green Belt certification.
Recently, in April of 2022, Emily began working in the STEMI (heart attack) program, and in October of the same year she became the STEMI Program Coordinator for UAB. As STEMI Program Coordinator, Emily oversees the STEMI program and is responsible for the Primary Heart Attack Center certification for UAB through the Joint Commission. She is also on the Medical Director Advisory Committee with the Birmingham Regional Emergency Medical Services System (BREMSS).
Outside of UAB, Emily is a member and the 2022-2023 President of the Birmingham Regional Organization of Nursing Leadership, and she is on the Board of Directors for the Alabama Organization of Nursing Leadership. Emily will begin studying in the UAB master's in nursing education program for the summer 2023 cohort.
As an ASMS graduate, Emily has gone on to accomplish so many incredible things, but she says that she is so thankful for how ASMS helped her on the path where she is today. She conveys that she is "beyond grateful for the level of preparation that ASMS provided me during my time there." ASMS not only prepared Emily for her future after high school but also left her with memories for a lifetime.
Whether it was her position in student government, making music videos with her friends, Geekfest, or the ASMS Olympics, her time at ASMS will forever be memorable. Her teachers also made many positive impacts on her life as well. She says, "I truly can't think of a teacher who didn't impact me in some way. The instructors were all incredible and passionate about teaching. Among some of my favorites were Drs. Mr. and Mrs. Rambo, Dr. James, Mr. McPhail, and Dr. Palazzini. Also, Ms. Dottie was my hall director on Newton, and she was so kind." Emily's favorite courses were in biology, and she goes on to say, "Mr. McPhail's Cellular Biology class was amazing, and Dr. James' energy in AP Bio was something to behold."
Emily shares her advice to current students: "Take advantage of the opportunities that ASMS has to offer. No experience will be the same as living and studying at ASMS; it's truly something special. To be supported from all angles and develop life skills at an early age is something you are so lucky to have."
For any students interested in the same path Emily has gone down, she wants you to know: "Be active in leadership, develop a strong attention to detail, and never be afraid to ask questions. Your teachers, your supervisors, and even your peers are great assets—use them! If you get the opportunity to lead, lead by example and never ask others to do what you are unwilling to do yourself. Finally, learn and grow from your mistakes." She concludes by saying, "No one is perfect, and all you have to do is give it your best."
ASMS is proud to have a motivated, thoughtful, intelligent, and high-achieving graduate in Emily!