Student Spotlight: Jace Johnson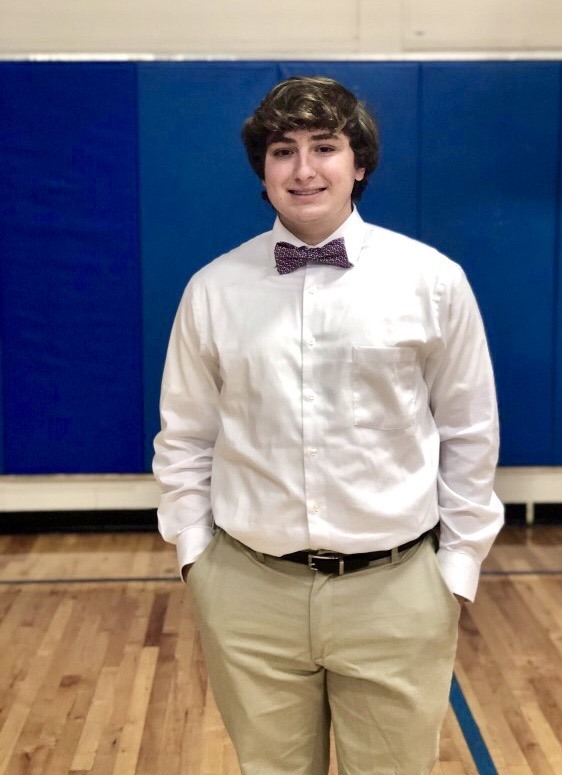 Year in school: Sophomore
Years at ASMS: 1
Age: 16
Hometown: Wetumpka, AL
Fun Fact: Jace has two younger siblings, a sister and a brother.
Involvement: He is the president of the Ping Pong Club. He was also selected to be one of two HOBY Representatives. HOBY stands for Hugh O'Brien Youth Leadership and is a program for student to learn leadership skills.
ASMS Experience: At ASMS the opportunities here are great! The flexibility of our curriculum allows me to take far more classes than at my home school. I can engage in the classroom with teachers who love what they teach and students who love to learn . That's when learning becomes fun rather than just a task.
Why ASMS: I came to ASMS to challenge myself with a more advanced education and have a variety of electives to choose from that can directly benefit me for my future career.
College Aspirations: Jace wants to further his education at Auburn University and study Biology (Pre-Dental Track). Then, he wants to attend UAB School of Dentistry to pursue his dream of becoming an Orthodontist.
Favorite Thing about ASMS: My favorite thing has been meeting so many different people from all backgrounds yet still connecting and making friendships.
Favorite Classes at ASMS: Biology classes. They are exciting and make me want to constantly know more. They also have really cool labs!
Advice for students during separation due to COVID-19: Let's make the best of a tough situation. We can use our teacher and student resources and maintain high morale through this new experience for us all.