The ASMS Legacy and the School's 30-Year Anniversary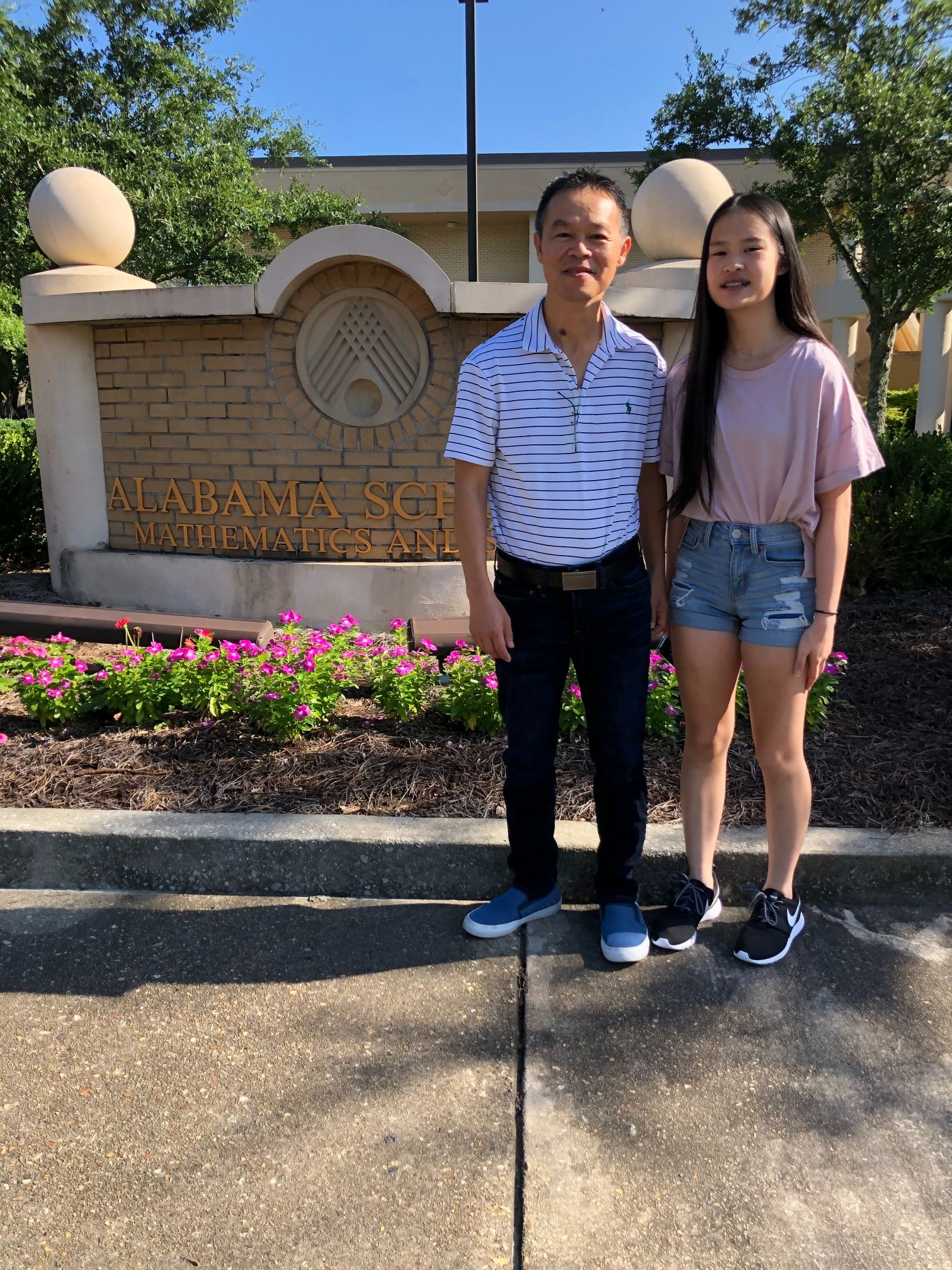 The Alabama School of Math and Science (ASMS) is a school of dreams – far too many opportunities to count, an experience for a lifetime, and a place to find yourself and feel at home. As ASMS celebrates its 30-Year Anniversary, alumni and current students alike are reflecting on the beauty of life in the ASMS community. For current student Emily Nguyen, she has been surrounded by STEM as she grew up with an ASMS alum. Her father, Anh Nguyen, graduated from ASMS in the Class of 1994, making Emily an ASMS legacy.
Emily is interested in the science field as was her father who pursued his career in pharmacy after graduating from ASMS. She wants to earn a degree in biology or chemistry and start on her path to become an optometrist after high school.
One thing that Emily and her father can both relate to is the community at ASMS. Emily says that the ASMS community and its people are her favorite part of attending ASMS and that it feels like a family. Anh feels the same and says that he had a great experience at ASMS with the wonderful faculty and friends he was able to meet and become acquainted with during his time as a student. Anh conveys, "I had to adjust to a new environment, make new friends, and live an independent life." He also expresses that he experienced an entirely new culture as his friends took him to his first ever Mardi Gras parade, and he had his first taste of life in downtown Mobile. He also reflects on one of his favorite memories at ASMS when his biology teacher, Dr. Fink, took his Special Projects Week group on a canoeing trip down a river. Emily adds on to describing the ASMS experience by saying, "ASMS is helping me to push my limits. Once I've found a limit, I'm able to take a step back and see how I can overcome this limit, helping me to challenge myself and grow from the experience."
ASMS is a place of opportunity, and both Emily and her father feel that the opportunities at ASMS are what make it so unique and exceptional. Anh says, "ASMS helped me by preparing me for college life. I was already used to being away from home and living in a dormitory. My first two years at college were basically a review because I already took those courses at ASMS...laying a foundation for my pharmacy major in college." He goes on to explain how ASMS has "top-notch teachers...teaching some of the brightest students in the state of Alabama." He remembers "All the labs (computer, biology, chemistry, etc.) were state-of-the art for a high school. Dome of the equipment was even more advanced than those you may experience in colleges."
Emily and her father are an example of how students from ASMS can grow up to become something great and live a life that carries on the ASMS mission and legacy.
The 30-Year Anniversary of ASMS brings the entire ASMS community together in a time of reflection and shared memories of the school, its events, and the people who make it what it is. It is an incredible thing to be able to carry on a legacy at ASMS with not just yourself but with your children as well. Here's to another wonderful 30 years of life at ASMS!
Story written by Lex Mroczko, a junior from Baldwin County